Thumbs up to the best playoffs goal so far
Vladimir Tarasenko and Emerson Etem traded highlight reel finishes on Wednesday night, starting the argument for "Goal of the Playoffs" with a side argument for "Goal of the Night". Dave Hodge puts his thumb up to the winner.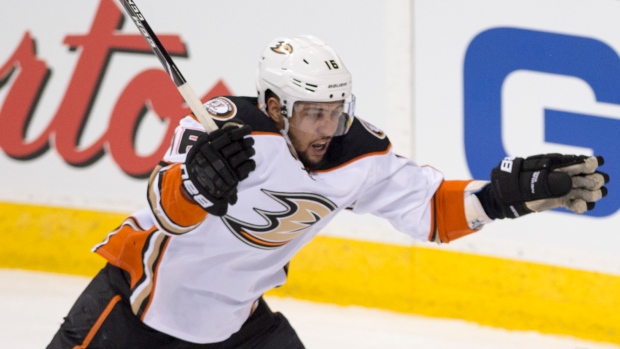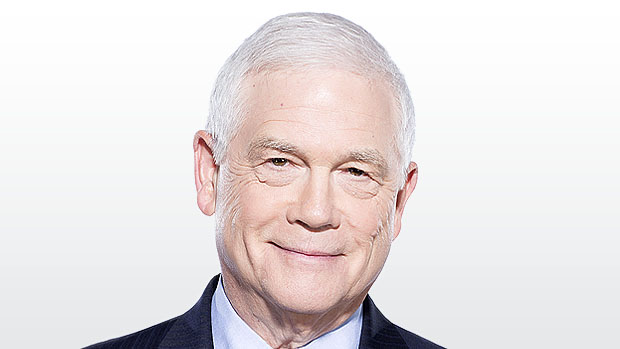 Dave Hodge
Host, TSN The Reporters with Dave Hodge
Thumbs up to the best goal of the Stanley Cup Playoffs so far. We saw it last night, but I'm just not sure which one it was.
I'm tempted to pick the latest beauty by Vladimir Tarasenko. Once it was Peter Forsberg who made the one-handed, backhand, time-stands-still, deke famous, but the patent now belongs to the dazzling winger of the St. Louis Blues. He leads these playoffs with five goals, and the fifth one might not be topped for its "wow" factor.
Unless that happened last night in Winnipeg. I will give the nod to the Emerson Etem backhand floater that followed a nifty move around Jets' defenceman Jacob Trouba. Etem's goal wins the night for what it meant to the Anaheim Ducks' series-sweeping 5-2 victory. Coming just 1:26 after Winnipeg had taken a 1-0 lead, it suddenly stopped the home team's momentum and the Jets never led again. Nothing against Craig Anderson and Carey Price for their ability to prevent goals in Ottawa's 1-0 win over Montreal, but let's have more of what Etem and Tarasenko did last night, shall we?
While making note of the finalists for the Lady Byng Trophy, I wondered how voters would decide: Pavel Datsyuk, Jiri Hudler or Anze Kopitar? All are strangers to the penalty box. Datsyuk could win it every year, and in fact, has won it four times. Hudler and Kopitar don't always receive the recognition they deserve, so the Lady Byng nomination is a nice way for that to happen.
And then I had another thought, which will force me to put my tongue in my cheek, and to say thumbs down… Is it not possible for Daniel or Henrik Sedin to win the Lady Byng Trophy? Each has won a scoring title and Henrik was the league's MVP in 2010. They surely fit the Lady Byng qualifications. Might it be that neither Sedin can win the Lady Byng because voters wouldn't know which one to pick? And I guess a tie would be rather awkward, wouldn't it? So I'll nominate Daniel Sedin. My reasons are my own. I don't sense a growing debate.