Thumbs up to winning Panthers, down to fight night in Boston
TSN's Dave Hodge gives a thumbs up to the first-place Florida Panthers and thumbs down to the numerous fights between the Boston Bruins and Ottawa Senators.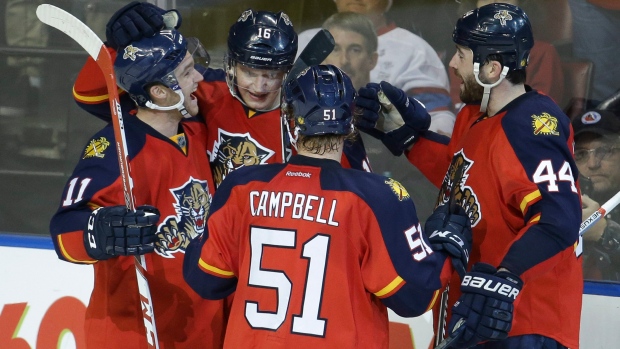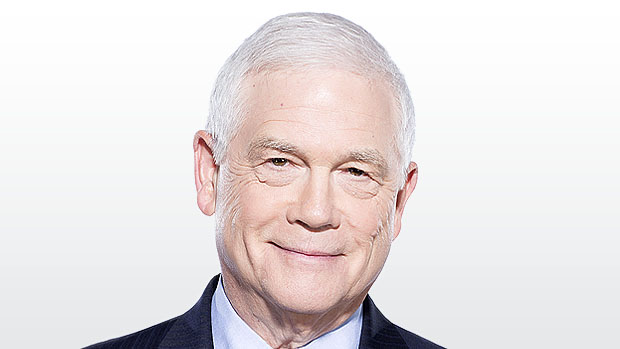 Dave Hodge
Host, TSN The Reporters with Dave Hodge
"Thumbs up" to the Florida Panthers, who returned to first place in the Atlantic Division last night by posting their seventh straight win. If you hadn't noticed, the Panthers were atop the division for a brief time a day earlier, but this felt like the real thing because they moved past the Montreal Canadiens by beating the Montreal Canadiens. They did so in front of a packed house at the BB and T Center (yes, I had to look it up), and that meant they sent only part of the crowd home happy.
Conservative estimates put the percentage of fans in the building cheering for the Habs at 50, and they let out a loud roar when Max Pacioretty put the Canadiens in front 1-0. At that point, I thought ahead to the obvious storyline that might follow a Montreal victory, and the quotes it might contain from the Florida dressing room, such as "Here we are, at home, playing the biggest game of the year, with a chance to take first place, and at least half the fans are hoping we lose'". To be so annoyed is perfectly understandable, but to say so out loud, likely with salty language, is to invite the retort that the Panthers should be happy to have a big crowd, no matter its makeup, and the best response is to use it to lift themselves to a win that silences the snowbirds. So that's what they did, with two goals by Aleksandr Barkov and a winner by Jaromir Jagr, who is more than twice Barkov's age. They helped to spoil the Montreal debut of goalie Ben Scrivens, who leaves Florida with some dandy trivia next to his name.
Scrivens has now played NHL games for four franchises that have combined to win 45 Stanley Cups. Alas, he has been in Toronto, Los Angeles, Edmonton and Montreal for none of them. But there's still time.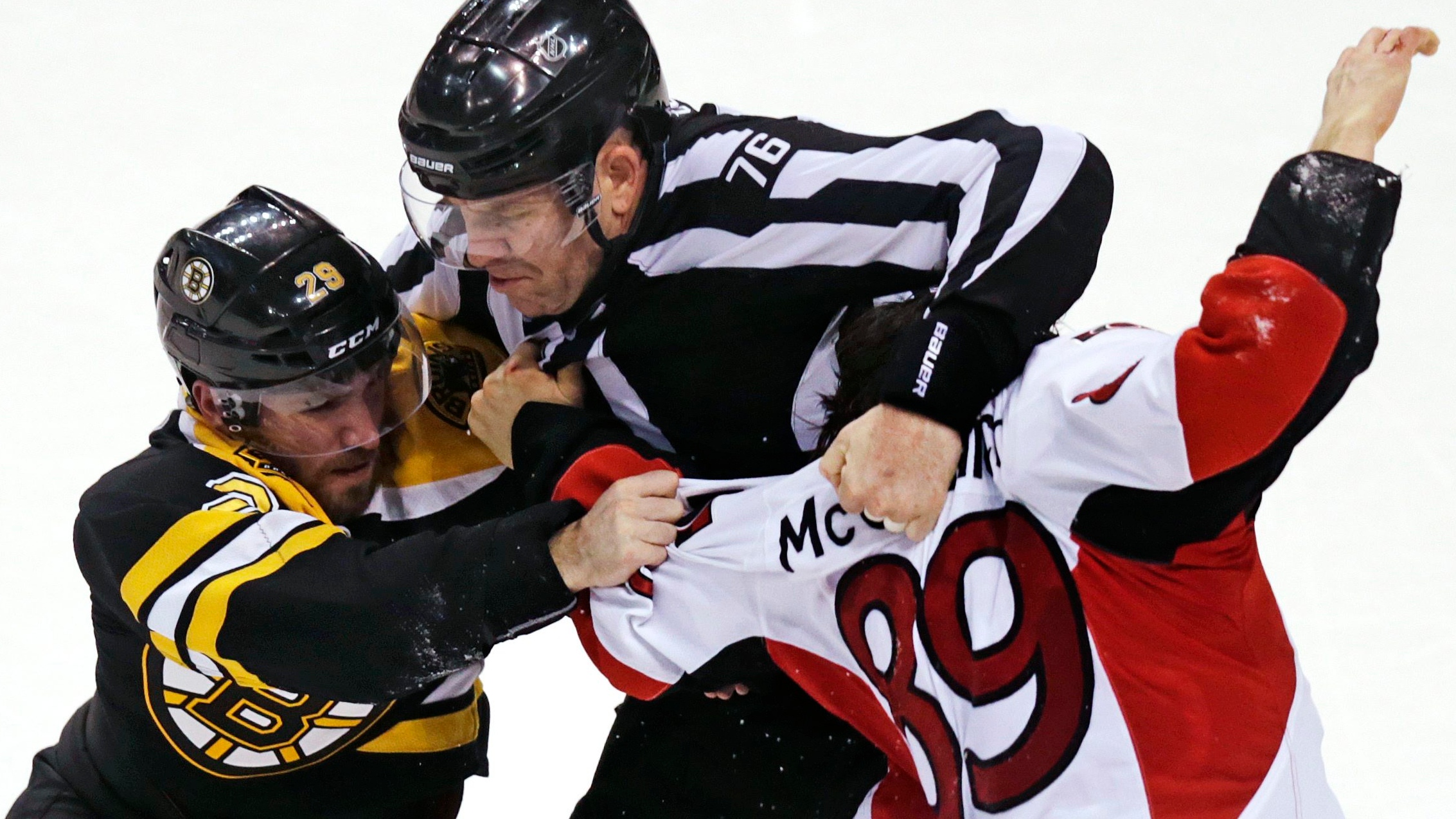 'Tis the season of giving, so, last night, the Boston Bruins and Ottawa Senators gave hockey's fight fans a taste of what they've been missing. Calling it a line brawl was a bit much, but then again, compared to anything else of its kind this season, maybe that's what it was.
So, it gets "thumbs down" here, and naturally, it got rave reviews from those who had forgotten what it's like to count penalty minutes at the end of a game already decided. That number was 82 and they went to such familiar names as Chris Neil and Zac Rinaldo, whose unfortunate victim of a pounding was Dave Dzuirzynski.
You might remember the name. Dzuirzynski was a little-known Ottawa rookie in March 2013 when he was invited to a staged fight by Frazer McLaren of the Maple Leafs. Dzuirzynski declined at first, and then decided he had to answer the call. McLaren left him unconscious for a moment and unable to get himself to the dressing room after that. It was a long time before Dzuirzynski was back playing hockey, and in the meantime, he was the example used by those who wanted to put an end to showcase fighting, to say nothing of fighting of any kind that could leave a player in his scary condition.
After taking Rinaldo's flurry of punches, including one that landed as he was defenceless on the ice, Dzuirzynski was at least able to skate to the penalty box this time. Ottawa coach Dave Cameron was asked why Neil and company would be on the ice in the final minute of a 6-3 game that became 7-3 and he said the other guys needed rest for the next game the following night. Dzuirzynski should have been one of the other guys. He shouldn't answer any more calls.