Tiger-Cats remove Reinebold as DC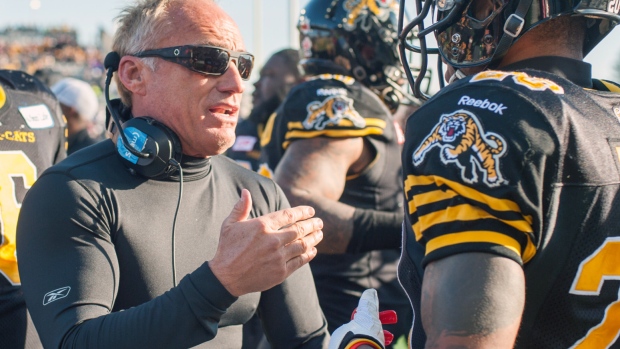 The Hamilton Tiger-Cats have removed Jeff Reinebold from the defensive coordinator position. The Ticats are 0-6 to start the 2017 season.
He will take on a new role with the Tiger-Cats.
Drew Edwards of 3downnation.com reported earlier in the day, that Reinebold had lost his defensive coordinator position.
Reinebold was named to the top defensive position in January, after serving as special teams coordinator and linebackers coach.
The 59-year-old has extensive coaching experience in the CFL having served as head coach of the Winnipeg Blue Bombers, as well as serving on the coaching staffs of the BC Lions, Edmonton Eskimos, Montreal Alouettes and Las Vegas Posse.