Trade Talk: Could Jagr join the Habs?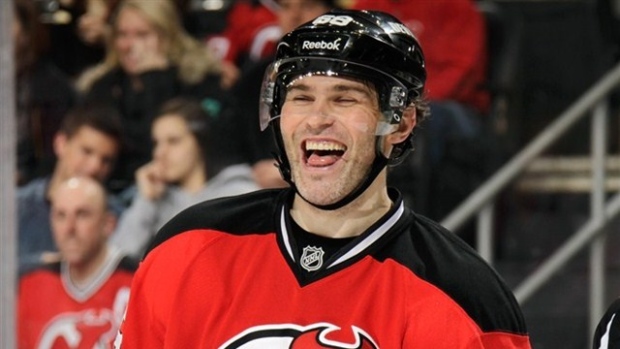 The NHL's Mar. 2 Trade Deadline is approaching and teams are making decisions on whether to buy or sell and decide which players can make the biggest difference and hold the greatest value. Check out today's trade rumours and speculation from around the NHL beat. And follow TradeCentre on TSN and TSN.ca through Deadline Day for all the update.
Canadien Content
Or, could the Montreal Canadiens be a player for Jaromir Jagr?
The fifth-highest scorer in NHL history may be available prior to the deadline, but has cautioned that any team interested in him should be sure he wants to make a move. So, would Montreal be a desirable destination for the veteran Czech?
Jagr's agent – and former Habs defenceman - Petr Svoboda spoke to The Morning Show on TSN Montreal 690 Friday about his 42-year-old client had designs on joining the Habs in the past.
"When he came back from the KHL his dream was to play [in Montreal] but obviously the organization was going in a different direction with the younger guys and everything else," Svoboda said.
"He's happy as a Devil right now, but he did try to come to Montreal."
Frienemies
Or, could the Habs look to their classic rivals for a playoff boost?
The Hockey News' Ken Campbell wrote Friday that the Canadiens deperately need help on their bottom two lines, but expands to postulate whether the team could work a larger deal with the Toronto Maple Leafs.
Beginning with the idea of acquiring a pending-unrestricted free agent forward like Mike Santorelli or Daniel Winnik, Campbell wonders if they might not swing a bit harder and try to pry Cody Franson out of Toronto's hands as well.
"It could become a bigger [trade] where the Habs get defenceman Cody Franson in the deal along with one of the Maple Leafs depth players in return for, let's say, goaltending prospect Zach Fucale and a second-round pick," Campbell proposed.
Medical Clearance
The Winnipeg Jets are believed to be listening to offers on Evander Kane, but can they swing a deal prior to the deadline?
TSN Hockey Insider Darren Dreger said on Thursday's Insider Trading that the timing of any potential deal hinges on Kane's health in the immediate future.
Kane missed practice on Thursday to consult with team doctors and has missed two stretches already this season to injury. Should he require surgery it would impact the Jets' ability to swing a deal during the season.
Dreger mentioned the Pittsburgh Penguins and Boston Bruins as contenders that would have great interest in Kane, as well as the Vancouver Canucks, who would love to bring a local boy back home. However, should the trade get pushed to the off-season it would open up the bidding to teams that aren't looking to make a deal to contend this season.
The cost of acquiring Kane, Dreger said, would include not only immediate roster help but a piece for the future. Should the Jets make a deal in-season, they would need both a piece to help a potential playoff push, as well as a future asset to offset the three years of contractual control (at $5.25 million AAV) they would be giving up on the 23-year-old.
However, ESPN's Craig Custance brings up another intriguing angle. Could the Jets trade Kane to a non-contending team?
Custance points to the Buffalo Sabres, who could use a young talent like Kane in their ongoing rebuild and have a wealth of young talent to offer in return. Furthermore, Custance writes, Kane's injury would not immediately hurt the Sabres and would likely aid their chances of securing the best odds of landing the first overall pick in the 2015 NHL Draft.
Duck Hunting?
Tyler Myers remains a popular trade target in Buffalo, but with four years remaining on a seven-year deal, the Sabres are in no hurry to move the hulking blueliner.
The Detroit Red Wings have been a favourite amongst trade scenario-makers, but what about the Anaheim Ducks?
The Edmonton Journal's Jim Matheson believes that the Ducks might be a team that could challenge the Wings for the D-man's services.
Despite a wealth of young D talent already present in Anaheim – including Cam Fowler and Hampus Lindholm – the Ducks prospect cupboards are well-stocked and Matheson believes the likes of blueliner Shea Theodore or power forward Nick Ritchie could prove more enticing than a Red Wings offer that likely would not include top prospects Anthony Mantha and Dylan Larkin.
Dogs Barking
The Arizona Coyotes would rather get their dealing done sooner than later.
Arizona, which sits fourth from the bottom of the NHL standings, has some prominent pending free agents that could be dealt as late-season rentals, as well as one of the most productive offensive blueliners in the league to potentially offer up.
So what does that mean for the likes of Antoine Vermette, Zbynek Michalek and Keith Yandle?
"We're not waiting around to the trade deadline to make the changes that we feel we need to make," Coyotes general manager Don Maloney told The Detroit News. "So my attitude is if the deal comes our way sooner rather than later, that's fine. We have to reset and restructure where we're at, how we're going to ultimately be successful here long term, and that's our goal."