TSN.ca's 2014-15 NHL Season Preview: Winnipeg Jets
With the NHL regular season right around the corner, TSN.ca profiles each team leading up to puck drop. Next up is the Winnipeg Jets - who expect to keep improving with a full season under head coach Paul Maurice. Catch up on their off-season moves and the issues they face this season, as well as their analytical breakdown by TSN's Scott Cullen.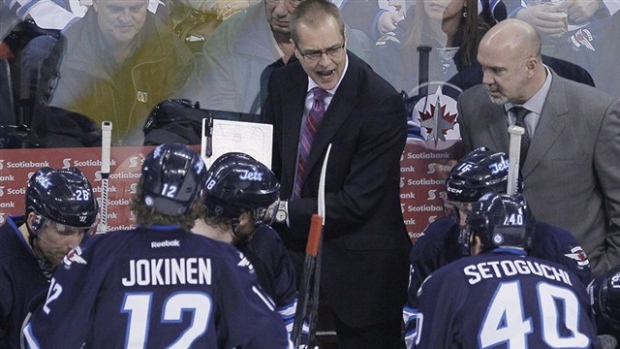 With the NHL regular season right around the corner, TSN.ca profiles each team leading up to puck drop. Next up is the Winnipeg Jets - who expect to keep improving with a full season under head coach Paul Maurice. Catch up on their off-season moves and the issues they face this season, as well as their analytical breakdown by TSN's Scott Cullen.
Division: Central GM: Kevin Cheveldayoff Head Coach: Paul Maurice
2013-14: 37-35-10 (7th in Central) Playoffs: Did not qualify
Goals For: 219 (15th) Goals Against: 231 (22nd) PP: 15.4% (25th) PK: 83.2 (10th)
That Was Then:
When it comes to the Jets last season, you're looking at two distinct phases - the Claude Noel part and Paul Maurice part.
When the Jets fired Claude Noel in January, the team was mired in a five-game losing streak and 10 points out of the final Western Conference playoff spot.
The hiring of Maurice - out of the NHL for two seasons - might have come as a surprise, but his impact was immediate with the team winning four in a row and going 8-2 in its first 10 games.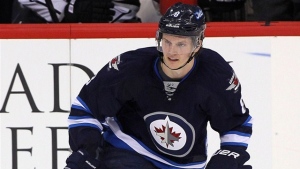 But the Jets' puck possession barely changed for the better in that time span and they weren't good enough for the first 47 games
Ondrej Pavelec didn't give the Jets solid goaltending for most of last season. Of the 29 NHL goalies who've played 100 games in the last three years, Pavelec's .904 save percentage is the lowest.
Backup Al Montoya's numbers were considerably better with a .920 save percentage in 28 games and a 2.30 goals-against average. But Pavelec wasn't the sole source of blame.
Zach Bogosian struggled with injury again, missing 27 games last season and didn't provide the lockdown presence that the Jets needed from him and still believe he's capable of producing.
Devin Setoguchi, acquired from the Minnesota Wild for a second-round pick, had a miserable year producing a career-low in goals (11) and points (27) over a full season. Evander Kane wasn't able to translate his ability to generate shots into goals.
Not everything was doom and gloom, though.
Jacob Trouba was a revelation on the blue line, coming back from a serious neck injury and showing maturity beyond his years. Grant Clitsome was a workhorse on defence - averaging almost 20 minutes a game before going down to a back injury. Mark Scheifele, also felled by injury that prematurely ended his year, continued his development as he hit his stride after a slow start. Bryan Little posted a career high in points (64) while taking on increased defensive responsibility and, very quietly, Blake Wheeler rewarded the Jets' faith in signing him to a six-year deal last summer with career highs in goals (28) and points (69).
Scott Cullen's Analytics
Jets 2013-14 Stats by Quarter
| Games | GPG | GAA | SH% | SV% | SAF% | PTS% |
| --- | --- | --- | --- | --- | --- | --- |
| 1-20 | 2.45 | 2.80 | 7.3 | .922 | 50.1% | .500 |
| 21-41 | 2.71 | 2.90 | 7.3 | .912 | 51.2% | .500 |
| 42-62 | 2.38 | 2.67 | 9.6 | .913 | 49.9% | .610 |
| 63-82 | 2.55 | 2.90 | 7.6 | .918 | 50.9% | .450 |
| NHL AVG | 2.67 | 2.67 | 7.8 | .922 | 50.0% | .562 |
Key: GPG= goals per game, GAA= goals-against per game, SH%= even-strength shooting percentage, SV%= even-strength save percentage, SAF%= score-adjusted Fenwick percentage (differential of shot attempts faced vs. shot attempts, excluding blocked shots, adjusted for game score), PTS%= percentage of available points.
Analysis:
Games 1-20: Played well early and got decent goaltending, but poor special teams' results prevented a better record.
Games 21-41: Possession stats improved, but countered by goaltending dip.
Games 42-62: Surged offensively, despite middling possession stats, as they got a short-term boost in shooting percentage.
Games 63-82: Possession stayed around average, shooting percentage close to it, but save percentage again below where it needed to be for a playoff berth.
Key 2014 Additions: LW TJ Galiardi, C Mathieu Perreault
Key 2014 Subtractions: C Olli Jokinen, G Al Montoya, D Zach Redmond, RW Devin Setoguchi
This Is Now:
The Jets liked the direction they were heading in under Maurice and will have a full season under his watch with a contract extension.
Up front, Mathieu Perreault replaces the departed Olli Jokinen as a third-line pivot. Both had identical goal (18) and point totals (43) last season, with Perreault coming in 10 years younger.
With Montoya off to Florida, a promotion is likely for Michael Hutchinson from their AHL-affiliate St. John's Ice Caps. While Hutchinson is ostensibly being brought in as a back-up to Pavelec, the 24-year-old has an opportunity to wrest away some playing time if Pavelec struggles. Regardless of who is in the Jets' crease, the goaltending needs to be better.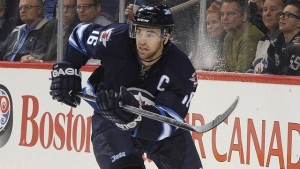 With a mostly unchanged roster, the Jets hope to get further development from Trouba and Scheifele, bounce-back years from Bogosian, Kane and Tobias Enstrom and continued production from Little, Wheeler and captain Andrew Ladd.
If there's room for somebody to break into the line-up from in the system, it just might be 2014 first-round pick Nikolaj Ehlers (ninth overall), whose speed and nose for the net could force him into the conversation with a good camp.
But Winnipeg will still be in tough in a Central Division had three 100-plus-point clubs last season and two more playoff teams.
The Jets were 9-16-5 against Central Division opponents last season. Anything close to that this year and the Jets will once again be on the outside looking in come playoff time.
TSN Winnipeg reporter Sara Orlesky's Five Key Storylines heading into training camp:
1. Getting in shape
The team has hired a new director of fitness with Paul Maurice wanting this team in better shape than last season. It was an area he was very critical of when he took over.
2. Job Hunting
Most of the Jets best prospects aren't ready for NHL yet, but will any of them push some of the veterans for spot in the bottom six? Could Ehlers get the chance to be an impact player?
3. Ever Evander
Trade rumours, ambiguous answers on trade speculation and controversial tweets. What does the future hold for Evander Kane as a Winnipeg Jet?
4. Net Gains
Kevin Cheveldayoff declared Ondrej Pavelec the starting netminder. Can he raise his game to the level needed for this team to be successful? The position is currently seen as being one of the biggest weaknesses. Their backup will be Hutchinson, who started last season in ECHL and has played three NHL games.
5. Forward Progress
With many of the same faces back again, can this team take the next step needed in a division that has become even more competitive in the off-season? Will Paul Maurice finally be able to get them to play consistent hockey?
DEPTH CHART
Forwards
| Left Wing | Centre | Right Wing |
| --- | --- | --- |
| Andrew Ladd | Bryan Little | Blake Wheeler |
| Evander Kane | Mark Scheifele | Michael Frolik |
| T.J. Galiardi | Mathieu Pereault | Dustin Byfuglien |
| Chris Thorburn | Jim Slater | Matt Halischuk |
| Eric Tangradi | Eric O'Dell | Anthony Peluso |
| Carl Klingberg | Adam Lowry | Scott Kosmachuk |
Defence
| | Left | Right | |
| --- | --- | --- | --- |
| | Tobias Enstrom | Jacob Trouba | |
| | Mark Stuart | Zach Bogosian | |
| | Grant Clitsome | Paul Postma | |
| | Adam Pardy | Keaton Ellerby | |
| | Josh Morrissey | Ben Chiarot | |
| | Julien Brouillette | Julian Melchiori | |
Goaltenders
Ondrej Pavelec
Michael Hutchinson
Connor Hellebuyck
Craig's List
A list of the Jets' top prospects as ranked by TSN Director of Scouting Craig Button.
A-Level Prospects
| No. | Name | Pos. | 2013-14 Club |
| --- | --- | --- | --- |
| 1 | Josh Morrissey | D | Prince Albert (WHL) |
| 2 | Nikolaj Ehlers | LW | Halifax (QMJHL) |
| 3 | Nicolas Petan | C | Portland (WHL) |
| 4 | Andrew Copp | C | Michigan (NCAA) |
| 5 | Eric Comrie | G | Tri-City (WHL) |
B-Level Prospects
| No. | Name | Pos. | 2013-14 Club |
| --- | --- | --- | --- |
| 6 | Adam Lowry | LW | St. John's (AHL) |
| 7 | Michael Hutchinson | G | St. John's (AHL) |
| 8 | Scott Kosmachuk | RW | Guelph (OHL) |
| 9 | Connor Hellebuyck | G | UMass-Lowell (NCAA) |
| 10 | Brendan Kichton | D | St. John's (AHL) |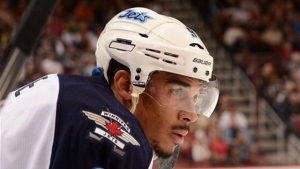 Fantasy - Cullen's Player to Watch - Evander Kane
Even on a per-game basis, Evander Kane's scoring has declined since he hit for a career-high 30 goals and 57 points in 2011-2012, but don't give up hope on him.
For one thing, he's 23-years-old, and has played more than 20 minutes per game for the past two seasons, and generated a career-high 3.97 shots per game last season, so he gets plenty of opportunities and, as centre Mark Scheifele continues to mature, there is a better chance for their line to be a real offensive force.
If he can remain healthy, Kane should have a chance to get back to the 30-goal benchmark again.