TSN proudly supports Bell Let's Talk Day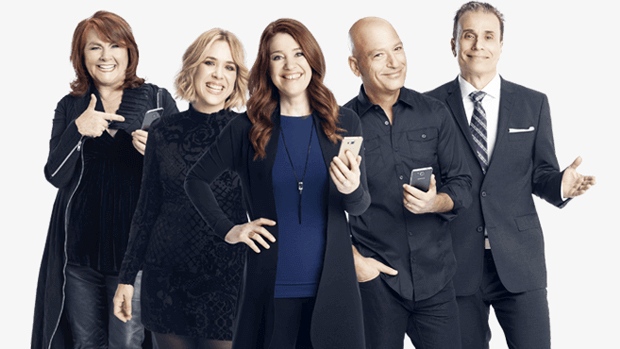 Bell Let's Talk Day 2017 is now complete and Canadians everywhere became involved to support Canada's groundbreaking mental health initiative and drive Bell's funding of mental health care, research, anti-stigma and workplace initiatives across Canada.
Bell Let's Talk Day donations are fully funded by Bell directly based on engagement by Canadians in the cause. Throughout Jan. 25, Bell donated 5 cents to Canadian mental health programs for each of these interactions on Bell Let's Talk Day at no extra charge to participants:
- Every text message, mobile and long distance call made by Bell Canada and Bell Aliant customers.
- Twitter: Every tweet using #BellLetsTalk
- Facebook: Every view of the Bell Let's Talk Day video at Facebook.com/BellLetsTalk
- Instagram: Every post using #BellLetsTalk
- Snapchat: Every use of the Bell Let's Talk Snapchat geofilter
Bell Let's Talk Day 2016 set new records for participation with 125.9 million messages of support, growing Bell's funding for Canadian mental health by $6,295,764.75. With approximately 598,383,571 million such interactions by Canadians over the last six Bell Let's Talk Days, Bell's total commitment to mental health, including an original $50 million anchor donation, has climbed to $79,919,178.55 – well on the way to Bell's target of at least $100 million by the end of 2020.

Five simple ways to help end the stigma:
You can help end the stigma with five simple ways developed by Dr. Heather Stuart, the Bell Mental Health and Anti-Stigma Research Chair at Queen's University:
- Language matters – pay attention to the words you use about mental illness
- Educate yourself – learn, know and talk more, understand the signs
- Be kind – small acts of kindness speak a lot
- Listen and ask – sometimes it's best to just listen
- Talk about it – start a dialogue, break the silence
Our features, stories and initiatives for Bell Let's Talk Day:
If you would like to learn more about David and the Pimicikamak Thunder's mission, please visit: www.pimicikamakthunder.ca
If you would like to learn more about Pimicikamak, visit: www.pimicikamak.ca
Helping grow the conversation on Canadian campuses: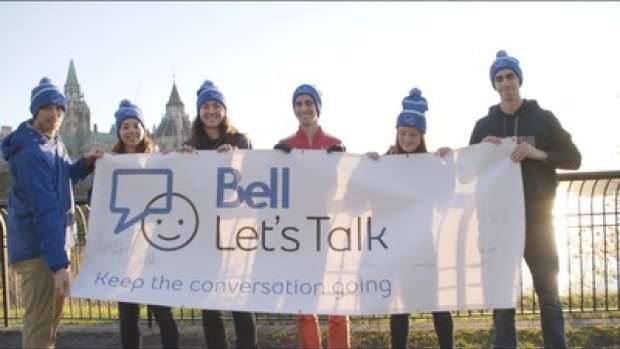 Bell Let's Talk, Canadian universities and Atlantic University Sport (AUS), Réseau du sport étudiant du Québec (RSEQ), Ontario University Athletics (OUA), and Canada West Universities Athletic Association (CWUAA) today announced a national student initiative to promote mental health on campuses across Canada. More...
TSN's Bell Let's Talk Ambassador: Michael Landsberg speaks publicly about his personal battle with depression and considers his ability to help reduce the stigma of mental illness as his most important professional calling. You can follow him on Twitter at @HeyLandsberg.
A Personal Story: TSN Reporter Paul Hollingsworth lost his brother Bryce to suicide 26 years ago. Today, Paul dedicates much of his time reaching out to others and talking about mental health - what Bell Let's Talk is all about.
The Importance of Talking Everywhere: Ian Mendes of TSN Radio 1200 in Ottawa shares the story of how a conversation with his radio co-host completely changed their working relationship something that a lot of people will relate to and one that helps capture the spirit of Bell Let's Talk Day.
A look back at Bell Let's Talk Day 2016: