TSN taking part in 2017 Sports Conference & Trade Show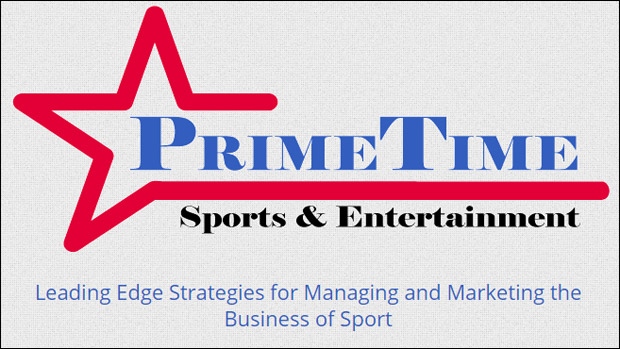 TSN will be among some of the most influential North American sports business leaders participating in the 10th Annual PrimeTime Sports Management Conference and Trade Show, taking part in Toronto from Nov. 12 to Nov. 14 presented by Maple Leaf Sports & Entertainment (MLSE).
The Conference will include NHL commissioner Gary Bettman, CFL commissioner Randy Ambrosie, Brian Burke of the Calgary Flames, Jessica Gelman of the New England Patriots and over 60 more.
The Conference features panels that cater to the interests of the 500-plus guests that attend each year. This year's topics range from discussing the nuances of player contracts, player evaluation, sports sponsorship, creative marketing strategies to the developments in sports media and more.
It is also intended to provide a positive learning experience for prospective students who present in front of sports industry judges, as well as foster healthy competition among future sports business leaders. For students, the Conference hosts a Case Competition where the winning team can receive free admission to the 2018 PrimeTime Sports Management Conference and Trade Show.
The Conference is founded by Brian Burke and Trevor Whiffen, Partner of Dickinson Wright LLP and Governor of the Ontario Hockey League's London Knights.
The PrimeTime Sports Conference and Trade Show will take place at the Westin Harbour Castle Hotel in downtown Toronto.
Click here for tickets and media accreditation for the event.
Of the 60-plus confirmed sports business leaders at the 10th Annual PrimeTime Sports Management Conference and Trade Show, some notable speakers include:
Kevin Abrams – Assistant General Manager – New York Giants
Brenda Andress – Commissioner – Canadian Women's Hockey League
Laurence Applebaum – CEO – Golf Canada
Jeff Atkinson – President – Honda Indy
Tim Bezbatchenko – General Manager – Toronto FC
Michael Burns – CEO – Invictus Games Toronto 2017
Mark Ditmars – VP, Corporate Partnerships – Toronto Blue Jays
Rene Fasel – President – International Ice Hockey Federation
Sandra Gage – CMO – Canada Soccer
Dave Hopkinson – CCO – Maple Leaf Sports & Entertainment
Jeff Hunt – President – OSEG Sports (Ottawa Redblacks, Ottawa 67's & Ottawa Fury)
Gord Miller – Play-By-Play Announcer (TSN)
Michele O'Keefe – President & CEO – Canada Basketball
Bruce Popko – COO – Buffalo Bills, Buffalo Sabres, Buffalo Bandits
Nick Sakiewicz – Commissioner – National Lacrosse League
Daryl Seidman – Manager, Consumer Products – NFL Canada
Neda Tabatabaie – Vice President, Business Intelligence – San Jose Sharks
Patti-Anne Tarlton – COO – Ticketmaster Canada