Vegas acquires Grabovski, first-round pick from Islanders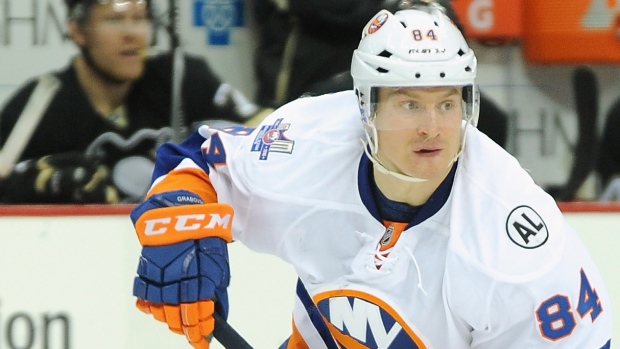 The Vegas Golden Knights have acquired Mikhail Grabovski, Jake Bischoff, a 2017 first-round pick and 2019 second-round pick from the New York Islanders.
In exchange the New York Islanders received Expansion Draft Considersations.
Grabovski has yet to be cleared to play after suffering a concussion in March, 2016 and has a cap hit of $5 million next season.
The 33-year-old has 296 points in 534 career games, spending time with the Montreal Canadiens, Toronto Maple Leafs and Washington Capitals.
Jake Bischoff is a 22-year old defenceman who was selected in the 7th round (185th overall) in the 2012 NHL Draft. He has yet to play a game in the NHL.