What you need to know for the women's curling season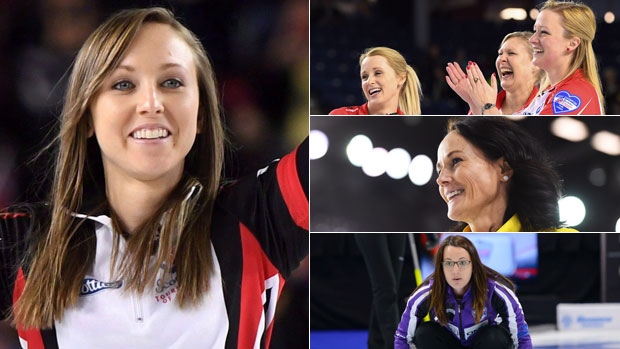 With a packed schedule that includes the Winter Olympic Games, the 2017-18 curling season should be a roller coaster ride. Take a look at major storylines and important questions for some of the elite rinks on the women's side with TSN.ca's curling preview.
All About South Korea
Just like on the men's side, the biggest prize in women's curling will be Olympic gold at the 2018 Winter Games in PyeongChang, South Korea.
And, just like the men's side, qualifying for the Games might be the hardest part of claiming that gold.
We can all remember Team Jennifer Jones' triumphant run to the top of the podium in Sochi, Russia, in 2014. Team Jones defeated Ontario's Sherry Middaugh in the final of the 2013 Canadian Olympic Trials in their hometown of Winnipeg and will once again be in the mix as a top contender at the Roar of the Rings.
Their toughest competition will come from Team Rachel Homan, who will be playing in front of a home crowd in Ottawa. The young foursome had a surreal year in 2016-17, claiming their third Scotties Tournament of Hearts championship before going a perfect 13-0 a few weeks later to win their first world championship. They even finished first on the World Curling Tour money list after three tour wins, including the Grand Slams' Champions Cup.
Team Homan should be motivated to redeem themselves after a disappointing 2013 Canadian Trials, losing to the Team Middaugh in the semi-finals, 10-4.
But, Homan and Jones are not the only rinks to watch out for in Ottawa.
Allison Flaxey, who won her first career Grand Slam last year, 2016 national champ Chelsea Carey, 2017 Scotties finalist Michelle Englot and the always competitive Val Sweeting will have their say in December. Not to mention Alberta's Casey Scheidegger, who broke on the scene last season by winning four events, including the Canadian Open on the Grand Slam circuit.
The last two spots of the nine-rink field will be decided at the Road to the Roar Pre-Trials in Summerside in early November.
Middaugh, Kerri Einarson, Tracy Fleury, Shannon Kleibrink, Krista McCarville, Kelsey Rocque and Nadine Scotland are just some of the names you may recognize that will battle it out for the right to play in Ottawa. This event could end up being just as compelling as the Olympic Trials.
Additionally, mixed doubles will make its Olympic debut in South Korea. The Canadian Trials for this event go Jan. 3-7 in Portage la Prairie, Man.
A Wild Year
Manitoba has always been the toughest province to win when it comes to qualifying for the Scotties Tournament of Hearts.
This year it might be a little easier, even with big names such as Jones, Englot, Einarson and Darcy Robertson all likely to compete at provincials.
Thanks to new rules implemented by Curling Canada this summer, the two highest-ranked teams on the Canadian Team Ranking System who don't win their province or territory will play in a wild-card game before the Scotties to earn the 16th and final spot.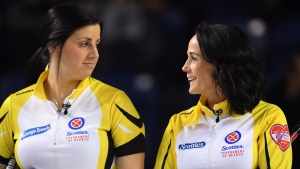 The new rules and format were created after four years of the highly criticized pre-qualifying tournament which saw four rinks battling it out for just one spot.
The 2018 Scotties in Penticton, B.C., will expand to 16 teams, with the 10 provinces and three territories all getting spots as well as Team Canada, Northern Ontario and the wild-card team. The 16 rinks will be divided into two pools of eight, with the top four teams in each pool advancing to the championship round. From there, they'll determine the final four playoff teams.
With so much talent in Manitoba, don't be surprised to see at least one or two rinks from the province competing in the wild-card game to kick off the week.
New-Look Teams
Despite most teams keeping their lineups intact as they go for Olympic glory, a few notable names will wear new jerseys this winter.
Cathy Overton-Clapham won four national championships as Jones' third before she was unexpectedly replaced by Kaitlyn Lawes in 2010. The following year, Overton-Clapham skipped her own rink and qualified for the Scotties, thanks to a win over Carey in the provincial final.
The 48-year-old hasn't been back to a Canadian championship since, but you're going to see a lot more of Cathy O this season as she's joined forces with Team Carey who lost vice Amy Nixon to retirement this past off-season.
This will be the highest-profile team Overton-Clapham has played for since leaving Team Jones seven years ago. Carey's Calgary squad has already qualified for the Canadian Trials and Overton will battle it out with her former skip for the right to go to the Olympics.
In other roster shakeup news, Saskatoon's Stefanie Lawton has an entirely new team this season as she'll play with third Stephanie Schmidt, second Cristina Goertzen and lead Brooklyn Lemon. Lawton hasn't appeared in the Scotties since 2015 and is hoping this new crew can get her there once more.
Calgary's Kleibrink will hope to qualify for her second straight Scotties with Kaitlynn Virtue as her new second. Former third Lisa Eyamie stepped away from curling this off-season, meaning Sarah Wilkes will be bumped up to the back end. Team Kleibrink will be in Summerside for the Pre-Trials.
In Yellowknife, Kerry Galusha added former skip Sarah Koltun to her Northwest Territories squad as a third. Koltun has skipped in Yukon for the past few seasons and might help Galusha's rink compete for a playoff spot in Penticton at nationals.
Team Roundup
Team Rachel Homan (Ottawa, Ontario)
To say 28-year-old Homan has accomplished a lot in her young curling career would be an understatement. Three Scotties titles, one world championship and plenty of cash winnings are accolades most curlers only dream about. Homan and her Ottawa crew have done just that, but they aren't satisfied yet. Olympic gold is still up for grabs this year and they'll be the favourites to win if they can qualify for South Korea. However, winning the Canadian Trials in their hometown won't be easy. So, will Team Homan maintain their momentum from last year, or will the pressure of playing in front of their home fans become too much to handle?
Team Jennifer Jones (Winnipeg, Manitoba)
Team Jones is back together for an eighth season and will look to defend their Olympic championship from Sochi. There's nothing new to say about this foursome. They know how to win and will be in the mix playing in any tournament. Redemption will also be on their minds as they were upset in the provincials last season and missed the Scotties for the first time as team (aside from 2014 when they were in Sochi). Will Team Jones become the first rink to represent Canada at back-to-back Olympics?
Team Chelsea Carey (Calgary, Alberta)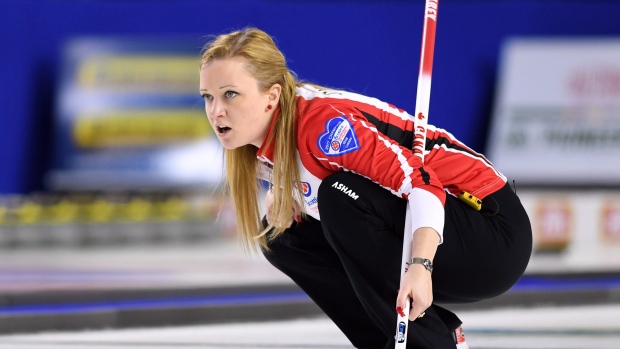 In one of the biggest roster shakeups this off-season, Team Carey added Overton-Clapham as their new vice. Will the five-time Canadian champ be able to mesh with her new team quickly enough to compete for the top of the podium at the Trials in December?
Team Michelle Englot (Winnipeg, Manitoba)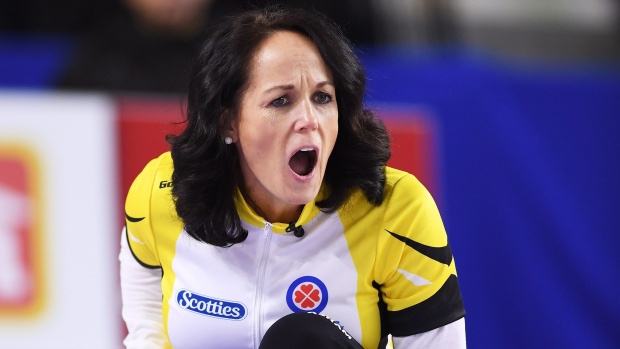 A longtime Saskatchewan curler, Englot jumped over to Manitoba last year and had the best season in her career, losing to Team Homan in an extra end of the Scotties final. Can Team Englot keep it up in Year 2? Or is there a setback in store?
Team Val Sweeting (Edmonton, Alberta)
Team Sweeting had a down year in 2016-17 as they failed to qualify for the national championship for the second straight season. Sweeting will make her second straight Olympic Trials appearance after finishing with a 3-4 record in Winnipeg four years ago. Can Team Sweeting get back on track?
Team Allison Flaxey (Caledon, Ontario)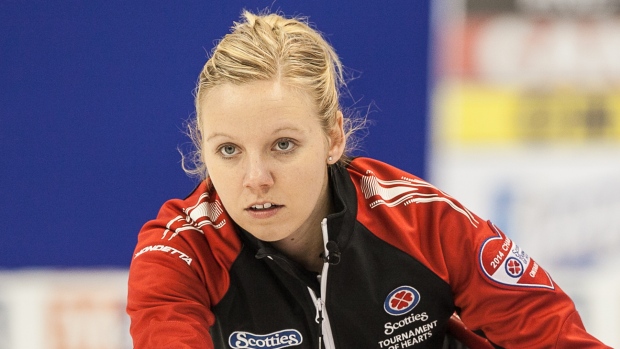 Team Flaxey is coming off a breakout season after winning two events, including the Grand Slams' The Masters. As a result, their third-place finish on the CTRS punched their ticket to the nation's capital for the Trials. Does this crew have what it takes to compete with the top teams on a consistent basis?
Team Casey Scheidegger (Lethbridge, Alberta)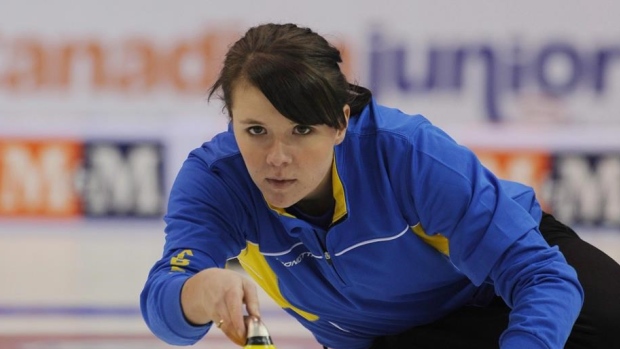 Scheidegger was the biggest surprise of last season as her Lethbridge foursome came together to win four events, capping it off with a victory in her first career Grand Slam at the Canadian Open in North Battleford, Sask. The remarkable run got them a spot in the Canadian Trials. Is this team legit? Or will they take a step back this season?
Team Krista McCarville (Thunder Bay, Northern Ontario)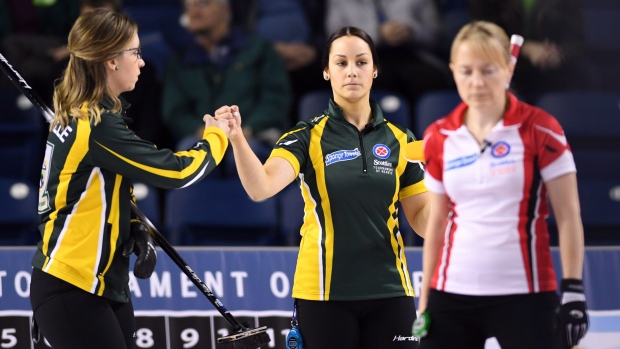 This is the rink you probably wish you could see more often. Despite adding to their schedule last season (five events, including two Grand Slams), Team McCarville doesn't play a lot on Tour, but you can count on them being competitive whenever they do. For the second straight year, McCarville and company made it to the playoff round at the Scotties. Expect them to be there again for Northern Ontario and maybe even the Canadian Trials as they'll compete at the Road to the Roar in November. Will McCarville be a household name by the end of 2017-18?
Team Kelsey Rocque (Edmonton, Alberta)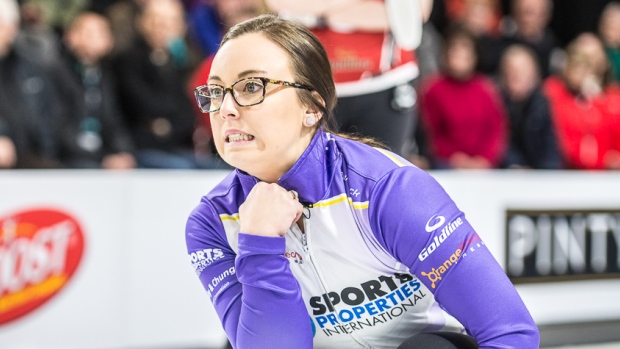 Skip Kelsey Rocque and second Taylor McDonald were champions at the 2017 Winter Universiade in Kazakhstan, but their regular foursome struggled on the WCT. Out of four Grand Slam events and the Canada Cup, they qualified for just one quarter-final. Still one of the youngest rinks in curling, is Team Rocque ready to contend or are they a few years away?
Team Eve Muirhead (Scotland)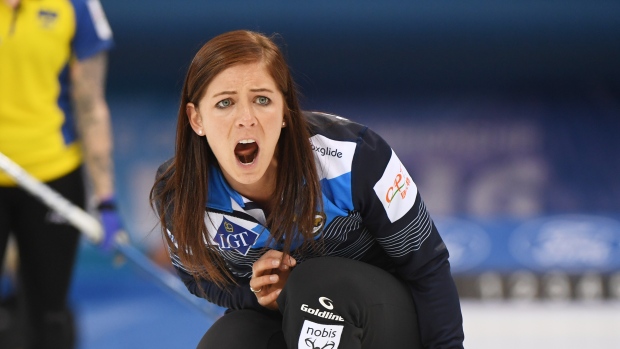 Team Muirhead will be in South Korea in February for their third consecutive Olympic Games. They won bronze last time in Sochi and should be contenders once again. Can the Scots win Great Britain's first Olympic gold since 2002?
Team Anna Hasselborg (Sweden)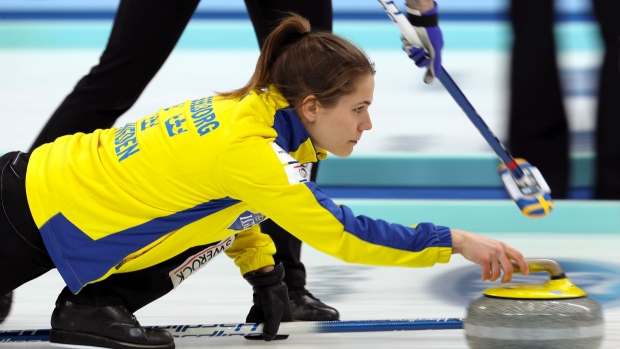 Team Hasselborg made a name for themselves last season, finishing third on the WCT Money List with $113,262 in cash winnings. The entire crew returns this year and will attempt to bring Olympic gold back to Sweden. How good can Team Hasselborg be in 2017-18?
Team Anna Sidorova (Russia)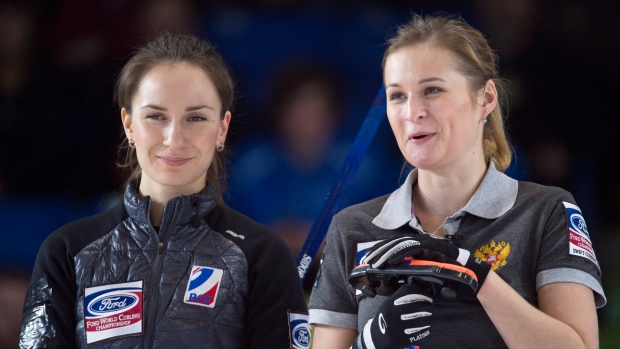 After winning three consecutive bronze medals at the world championship, Team Anna Sidorova finally made it to the gold medal game last year before losing to Canada's Homan. This Moscow rink is one of the best outside of Canada, appearing in eight straight worlds and back-to-back Olympics. They should be in the thick of things once again in 2017-18, but might have to share their country's spotlight with the up-and-coming Team Victoria Moiseeva, winners of the 2016 European Championship. Who will dominate Russian curling this season?