White: If ready, Jones will face Cormier at UFC 214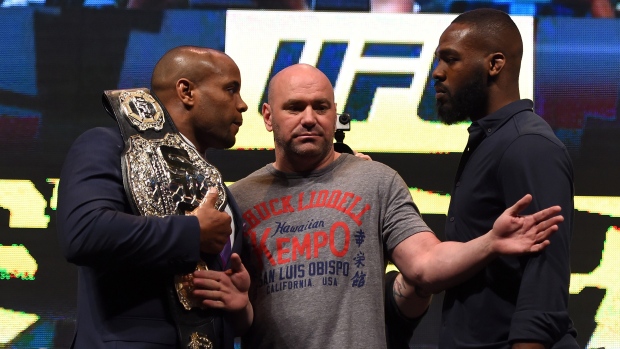 Jon Jones could return to the UFC with an immediate title shot against Daniel Cormier, as president Dana White told ESPN on Monday that he is prepared to make the match, if the former champion is ready.
Upon completion of his year-long suspension, Jones and light heavyweight champion Cormier could possibly fight at UFC 214 in Anaheim, California, if the 29-year-old wants to face the title holder in his first fight back in the promotion.
White told ESPN that if Jones wants a fight before taking a shot at the title, Jimi Manuwa would fight for the belt against Cormier as early as UFC 213 in Las Vegas.
Jones tested positive for banned substances clomiphene and letrozole in an out of competition urine test on last June 16. He was pulled from a light heavyweight unification bout days before UFC 200.
Subsequently, the former champion was suspended for one year by the United States Anti-Doping Agency.
Cormier most recently defended his light heavyweight belt at UFC 210 against Anthony Johnson.