With possible security review looming, NHL teams look at facial recognition software
The National Hockey League and some of its 31 teams are fielding pitches from companies offering to install high-definition cameras and facial recognition software in league arenas, TSN has learned.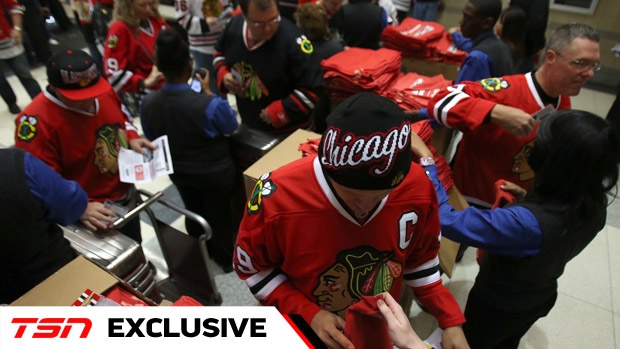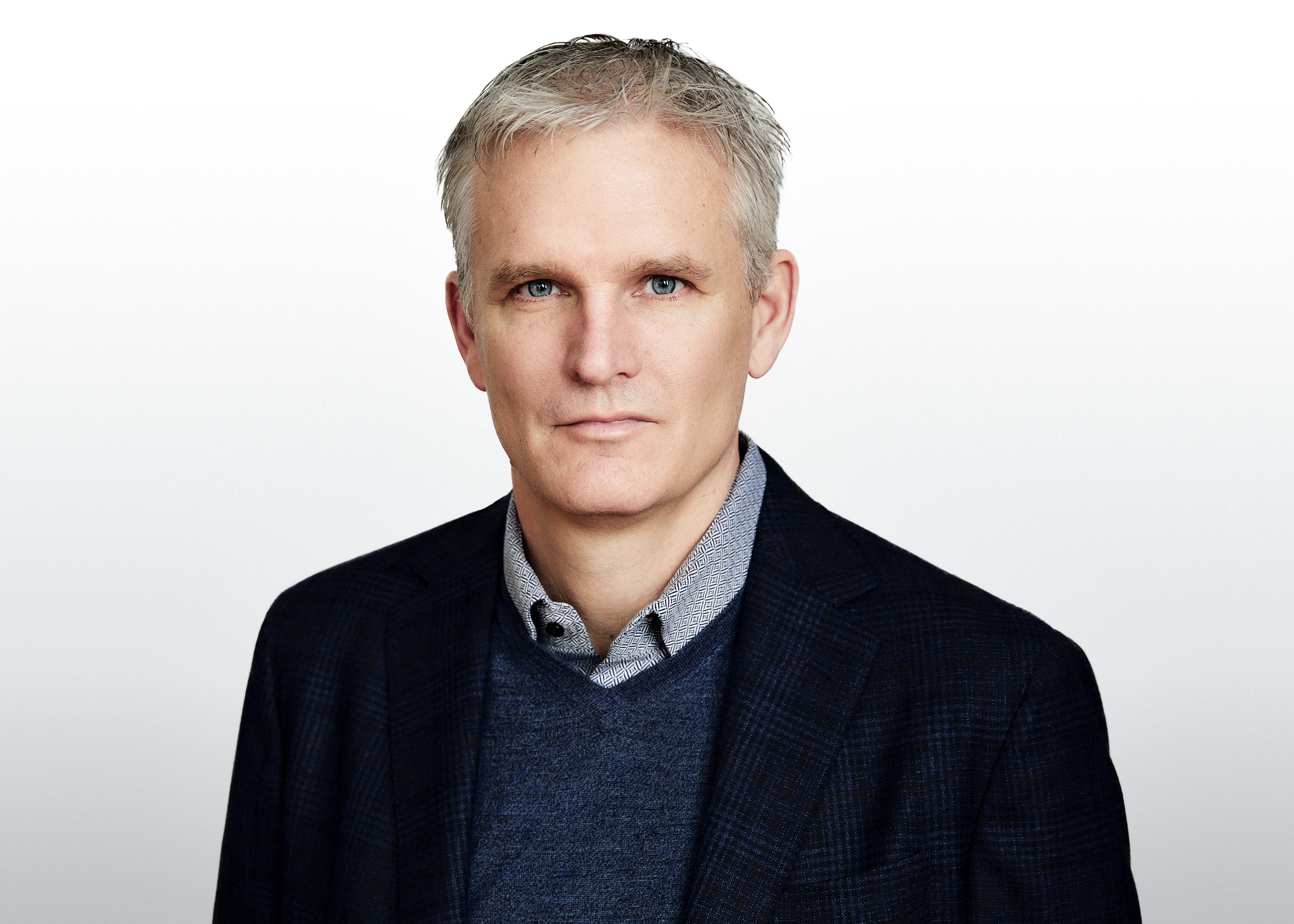 The National Hockey League and some of its 31 teams are fielding pitches from companies offering to install high-definition cameras and facial recognition software in league arenas, TSN has learned.
A senior executive with one NHL club told TSN that he expects facial-recognition technology will be adopted by his team and others in the league within the next two years.
"One of the reasons we haven't seen this adopted is because we've been lucky," the executive said. "We've seen attacks at concerts, at the Boston Marathon, at the Olympics, and at international soccer games. If there was an incident at a hockey game, this is something that would have already happened in the NHL."
An NHL spokesman did not respond to a request for comment. In a 2015 story in The Hockey News about the league making airport-style metal detectors mandatory at arenas, NHL executive vice-president of security Dennis Cunningham said the league is aware its games may be targeted.
"I don't think anyone can take the position that it is unlikely or unthinkable at a hockey game," Cunningham said. "It can happen anywhere."
Facial recognition software was first developed in the 1960s. The technology can identify thousands of points on a person's face – determining the distance between the eyes or the shape of the nose – and compare that data with other photos, such as those kept on a police database. Computers can now compare more than one million faces per second, meaning companies and law enforcement can use the software in real time as fans file into venues.
The technology has improved as professional sports leagues come to terms with being terrorist targets. That prospect has left the NHL in recent weeks discussing a league-wide security review that would potentially help to limit the league's financial exposure if terrorists targeted an NHL game.
'Hockey is a target for terrorists'
"Canada is known for hockey. It's part of your social fabric, and because it's a symbol of Canada, hockey is a target for terrorists," said Mike Verden, a former U.S. Secret Service special agent who is now a security consultant in Chicago. "It was the same with the World Trade Center in New York. That was a target because it was the biggest building in our biggest city."
Peter Trepp, chief executive of FaceFirst Inc., a California-based firm that sells facial recognition technology, confirmed he has met with the NHL in recent months.
"We're very much in play with a number of stadiums, stadium management companies and teams," Trepp said in an interview. "They're looking to keep out the really bad guys and the technology has improved dramatically in the past few years. We can identify someone literally as they walk through the door. Identification happens within a few seconds. Then you can intercept them right then."
While Trepp declined to say when he met with the NHL or whether any teams are already using his company's technology, he said his company has targeted clients in the sports sector for only in the last six months.
Colosseo USA, which in 2010 installed a biometric system in the home arena of a KHL team in Bratislava, Slovakia, has also met with the NHL and the Washington Capitals to discuss its products, said spokesman Matt Bocko.
Facial recognition software at Champions League final
Biometrics are already in use at sports events overseas.
Welsh police used facial recognition software to better safeguard the Champions League final in Cardiff on June 3. South Wales police used the software to compare images of the 170,000 fans who visited Cardiff for the game against 500,000 mug shots stored by police across the U.K.
The Dutch soccer team FC Groningen began to use facial recognition software and cameras at its home Noordlease Stadion last season. Because of Holland's privacy laws, the images of spectators could only be compared to a database of those who had already been banned by the team.
In North America, privacy legislation differs in Canadian provinces and U.S. states, meaning NHL teams would have varied levels of access to databases maintained by local law enforcement, national police services such as the RCMP, and international law enforcement like Interpol.
In Toronto, for instance, the Toronto Police Service would not permit Maple Leaf Sports & Entertainment to access its database of convicted criminals.
"We have not and do not release this information to any private companies or sports teams for the purpose of facial recognition," TPS Constable Craig Brister wrote in an email to TSN. "There are laws in place that provide strict and specific guidelines for how we use this type of information."
Building a watch list
FaceFirst's Trepp said his company is creating its own "watch list," using data obtained from a number of local U.S. and European police forces and agencies such as Interpol. In an email to TSN, Interpol's press office said they do not share details of their database with any companies.
"Only law enforcement agencies can access Interpol's facial recognition database, which was launched in 2016," an Interpol spokesperson wrote. "Interpol does not work with this company in any manner, nor do we provide them with any images. It is possible that this statement means the company uses images of nationally wanted persons which can be found on Interpol's public website."
At the very least, Trepp said, NHL teams could follow FC Groningen's lead and create their own database of troublemakers and banned spectators. Teams could also use facial biometrics to identify VIPs and season-ticket holders and fast-track their entry, he said.
NHL officials are also interested in obtaining a special designation from the U.S. Department of Homeland Security (DHS) that would protect the league and its teams from paying out insurance claims that could be filed by victims in the event of a terrorist attack at an NHL game. Such a review would take about a year, according to a person familiar with the matter.
NHL executives, including commissioner Gary Bettman, deputy commissioner Bill Daly and Cunningham met Sept. 13 with the New York-based security firm Prevent Advisors to discuss a possible review of NHL rinks, according to a person familiar with the meeting.
Florida Panthers executive chairman Peter Luukko, who is also a co-chair of Prevent's arena group, also attended the meeting.
A review would explore how the NHL could improve security throughout the league, including an analysis of the number of armed guards at NHL games, potential choke points, the effectiveness of security staff using metal detectors, and the diligence of staff to monitor security in lower-profile arena locations, including loading docks and staff entrances.
"We want to understand who is hired, why they are hired, how they are hired, how they are vetted and screened, and how they are trained to perform," says an April 2014 briefing paper prepared by DHS for sports teams applying for the certification.
League officials have shared details of the Sept. 13 meeting with at least several NHL team officials, the person said, adding the review would cost the NHL about $300,000.
'The risks are always changing'
"For the NHL, the risks are always changing," said Verden, the NBA's senior director of security from 2004-06. "A year ago, I wouldn't have said a car driving through a crowd was a risk. Now it is. Sports arenas with large crowds are a risk. There are legitimate risks today from drones and from people trying to bring guns and biological weapons or explosives into arenas."
A year after the Sept. 11, 2001, terror attacks, after some insurance companies excluded terror attacks from their contracts, U.S. lawmakers in 2002 passed the Support Anti-Terrorism by Fostering Effective Technologies Act.
That Act encourages the creation and use of anti-terrorism technologies and practices. Companies that are certified under that Act are indemnified against massive lawsuits.
Some U.S. stadiums have already been certified to receive such protection, including Lambeau Field in Green Bay and Gillette Stadium in Foxborough, Mass.
Madison Square Garden is the only NHL rink that has received that designation, said John Verrico, a DHS spokesman. Verrico said he could not comment on any specific applications. A New York Rangers spokesman declined to comment.
A person familiar with the matter said unlike the U.S., there is nothing in Canadian legislation to indemnify teams or arenas from lawsuits.