'You haven't done anything until you've won a Stanley Cup'
As the new NHL season begins, Jets star centre Mark Scheifele reflects on last year's memorable postseason that has left him, his teammates and Winnipeg fans hungry for more.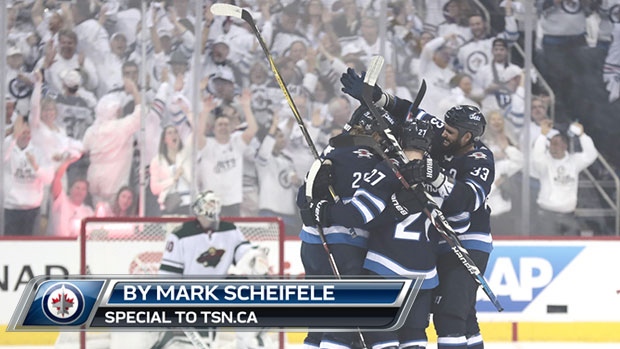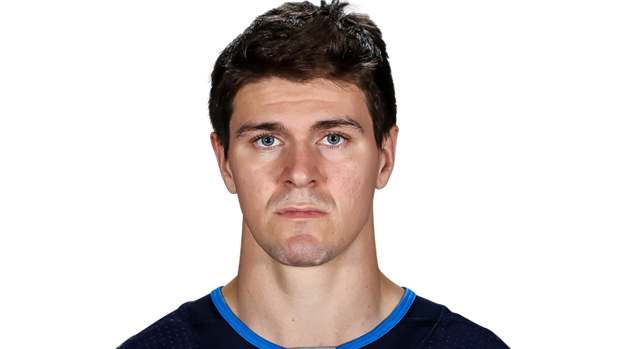 When you're living in the playoff bubble, you try not to think about everything going on around you.
But you couldn't really avoid it driving to the rink last spring - probably because half of the streets were closed in Winnipeg.
It's just different here.
The Jets are a way of life, not just a hobby or something to get excited about. People eat, sleep and breathe the Winnipeg Jets. It's almost like it's ingrained in them. It's part of their lives.
I'm pretty sure every person in Winnipeg owns a Jets something. It's normal to see Jets jerseys and hats everywhere. In the playoffs, you couldn't look five feet in any direction without seeing the Jets. One skyscraper had GO J-E-T-S GO spelled out in the windows.
That Winnipeg Whiteout street party was wild. It started out with maybe 5,000 people. Then the next round it grew to 10,000 people and the entire city came alive. By the Vegas series, there were 27,000 people outside for every game – more fans outside the arena than in Bell MTS Place.
I get chills down my spine thinking about what that scene would have looked like with one more round.
The Stanley Cup Final in Winnipeg? It would be insane. I feel like business in the city would grind to a halt. No one would be at work on game days – it would be pretty much just all about the Jets.
You could feel that energy against Nashville. It was such a good feeling, I was very happy with my game at that moment. There was magic with the puck every shift playing with Blake Wheeler and Kyle Connor.
When your team is on a run like that – it was a big stepping stone going that far in the playoffs and producing like I did, but it isn't anything until you have a Stanley Cup above your head.
It's crazy how quickly it ended. Five games. Boom, it was gone.
We went from playing against Nashville, and some of the most fun I've ever had, to sitting on the couch watching the Stanley Cup Final alone.
That sucked.
It's a pretty junky feeling to have when you're that close and you see two other teams playing for it all. You're thinking over and over in your mind what you could have done differently, what the team could have done differently to get to that point. It's a tough feeling, definitely a bitter taste in my mouth the whole time.
But I learned a lot as well. I think you can always learn a lot with each and every game you watch.
I think we got a little comfortable. It was a hard-fought series against Nashville, then we came in against a good team in Vegas and we won Game 1. We chased after that. It's only a short amount of time where you have to leave it all on the ice and we saw that. Vegas didn't give us a lot. Washington beat them with the simplicity of their game. They didn't try to chase it.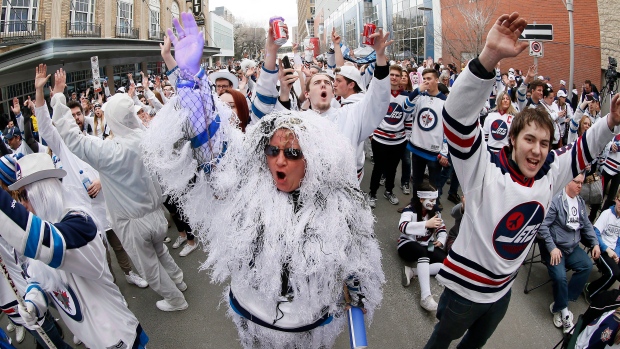 I think that taught us about what it takes to go further in the playoffs. It was a hard lesson, but I think that only makes us stronger in the long run.
We had an awesome summer. I trained for a month in Manhattan Beach, Calif., with Josh Morrissey, Blake Wheeler and some of the guys, working with Adam Oates.
I think the biggest part was just to be together. You know, you're together for an entire year and then you go a week away from each other and you're like, "I miss the boys. Where are the boys?"
So it was a really fun month out there - training and skating, pushing each other in a beautiful place.
Last season definitely got brought up. It wasn't every day, but when we talked shop, we talked about things that bothered us about that series, what could have been done differently. I know I wasn't alone, we all had some regret.
Don't get me wrong, there were some subtle victories. Last year, we made big strides and we have to be happy about that as a team and individuals. But at the end of the day, we didn't accomplish anything.
You haven't done anything until you've won a Stanley Cup.
When you get that close, anything short of the ultimate goal is failure. That has to be our mindset now. You can't be satisfied. I know we're not.​