Bettman: Salary Cap projected at $83-million for 2018-19
At the NHL Board of Governor's meetings in Sea Island, Georgia, NHL Commissioner Gary Bettman said the salary cap is projected to increase to $83-million.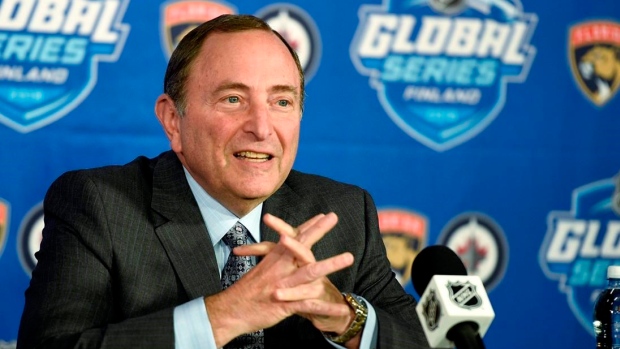 The NHL is on track for another salary cap increase.
Upon the conclusion of the first day of the NHL Board of Governors meetings, NHL Commissioner Gary Bettman stated that the current projections for next season's salary cap sits at $83-million.
The number is expected to fluctuate as the season moves along, but should the number hold, it would represent a $3.5-million increase from this season's cap hit of $79.5-million. The projection for next season would represent a 4.4 per cent increase from this season.
The NHL has increased its salary cap for teams in every season since 2013-14.