Blues trade D Cole to Pens for D Bortuzzo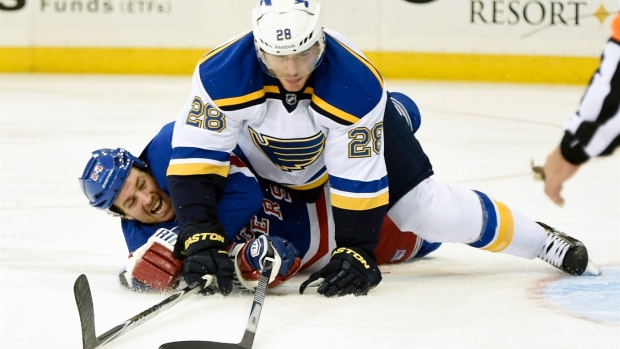 A pair of blueliners are switching places.
The St. Louis Blues have traded defenceman Ian Cole to the Pittsburgh Penguins for defenceman Robert Bortuzzo and a 2016 seventh-round draft pick.
Cole, 26, is in the final year of a two-year deal worth $1.65 million that comes with a $825,000 cap hit. He's a restricted free agent at season's end.
In 54 games this season, the Ann Arbor, Michigan native has four goals and five assists.
Bortuzzo, 25, is also headed to restricted free agency. He is in the final year of a two-year, $1.2 million deal.
The Thunder Bay, Ontario native has two goals and four assists in 38 games.