Bodog: Golden Knights are Cup favourites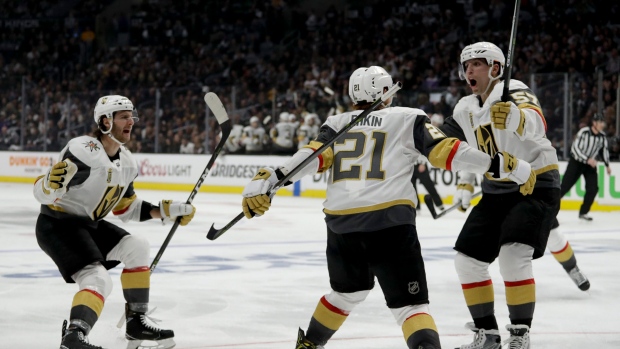 The Vegas Golden Knights completed the sweep over the Los Angeles Kings on Tuesday night and now are the favourites to win the Stanley Cup according to Bodog.
Sitting at 9/2, the Golden Knights edged the Nashville Predators at 5/1 and the Tampa Bay Lightning at 11/2.
While the fact that the Knights are the first team to advance to the next round might skew the numbers, their run through the playoffs thus far has been just like their run through the regular season – impressive. They are the first expansion team in NHL history to sweep its first playoff series.
"All season long, I didn't know any records about expansion teams," goalie Marc-Andre Fleury said after their series win. "We just do what a regular team would, we just play the game and try to win. That's it."
Here are the rest of Bodog's odds for the 2018 Stanley Cup Playoffs:
Odds to win the 2018 Stanley Cup - Bodog
| Team | Odds |
| --- | --- |
| Vegas Golden Knights | 9/2 |
| Nashville Predators | 5/1 |
| Tampa Bay Lightning | 11/2 |
| Boston Bruins | 6/1 |
| Winnipeg Jets | 15/2 |
| Pittsburgh Penguins | 8/1 |
| San Jose Sharks | 10/1 |
| Columbus Blue Jackets | 18/1 |
| Toronto Maple Leafs | 20/1 |
| Washington Capitals | 20/1 |
| Philadelphia Flyers | 40/1 |
| New Jersey Devils | 50/1 |
| Colorado Avalanche | 66/1 |
| Minnesota Wild | 100/1 |
| Anaheim Ducks | 125/1 |