Bolts' Sergachev: I think I'm ready for NHL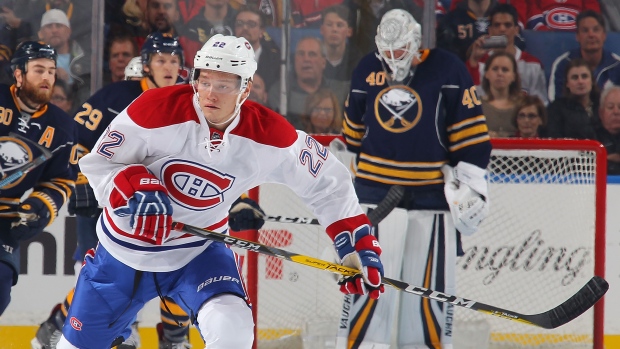 Mikhail Sergachev, acquired by the Tampa Bay Lightning from the Montreal Canadiens for Jonathan Drouin a month ago, believes he's ready to crack Lightning lineup this season.
Sergachev was drafted ninth overall in the 2016 draft by the Canadiens and appeared in four games with Montreal before sent back to play a second season with the Windsor Spitfires.
This year, however, the 19-year-old knows he needs to earn his spot, but believes he can have staying power at the NHL level.
"I don't know, I'm a prospect and I haven't made the team or ever played a full season in the NHL," Sergachev told NHL.com. "So I'm just like everyone, trying to make the team.
"I have to have a good summer, first of all, I have to be stronger. I have to be faster to play in the NHL overall to be successful. But I also played a lot in juniors, two years for me, I think is a lot and in Russia I played one year too.
"So I played a lot in juniors and I learned a lot from Windsor … so I think I'm ready for the NHL."
The Lightning also received a second-round pick in the Drouin trade, but will only keep the pick if Sergachev appears in less than 40 combined regular season and playoff games this season. If the Lightning get the second-round pick, the Canadiens will receive Tampa Bay's sixth-round pick back.
Sergachev said he feels confident in his chances of making the Lighting since he feels the team sought him out in their trade talks with Montreal.
"It's amazing that this team wants me more than Montreal, and they want me to come play in the NHL and they want me to try to help them," Sergachev said. "That's why I love this team. Montreal needed Drouin, he's from there, and I think this is the only way Tampa [Bay] would have traded him was for me.
"They asked for me."
Sergachev will face tough competition to earn regular playing time as the Lightning currently have seven defencemen under contract for next season who saw time with the team last year - Victor Hedman, Anton Stralman, Braydon Coburn, Dan Girardi, Andrej Sustr, Jake Dotchin and Slater Koekkoek.
Sergachev scored 10 goals and added 33 assists with a plus-22 rating in 50 games with the Spitfires last season.