BU finds former NHL player Ewen had CTE, contradicting earlier findings
Enforcer's case was used by the NHL as an example that narrative about a connection between head trauma and long-term brain diseases was dangerously speculative, TSN Senior Correspondent Rick Westhead writes.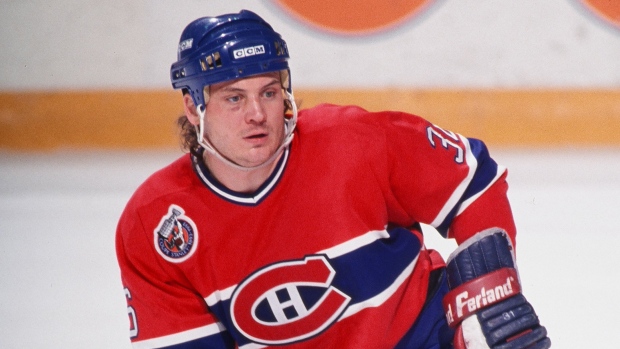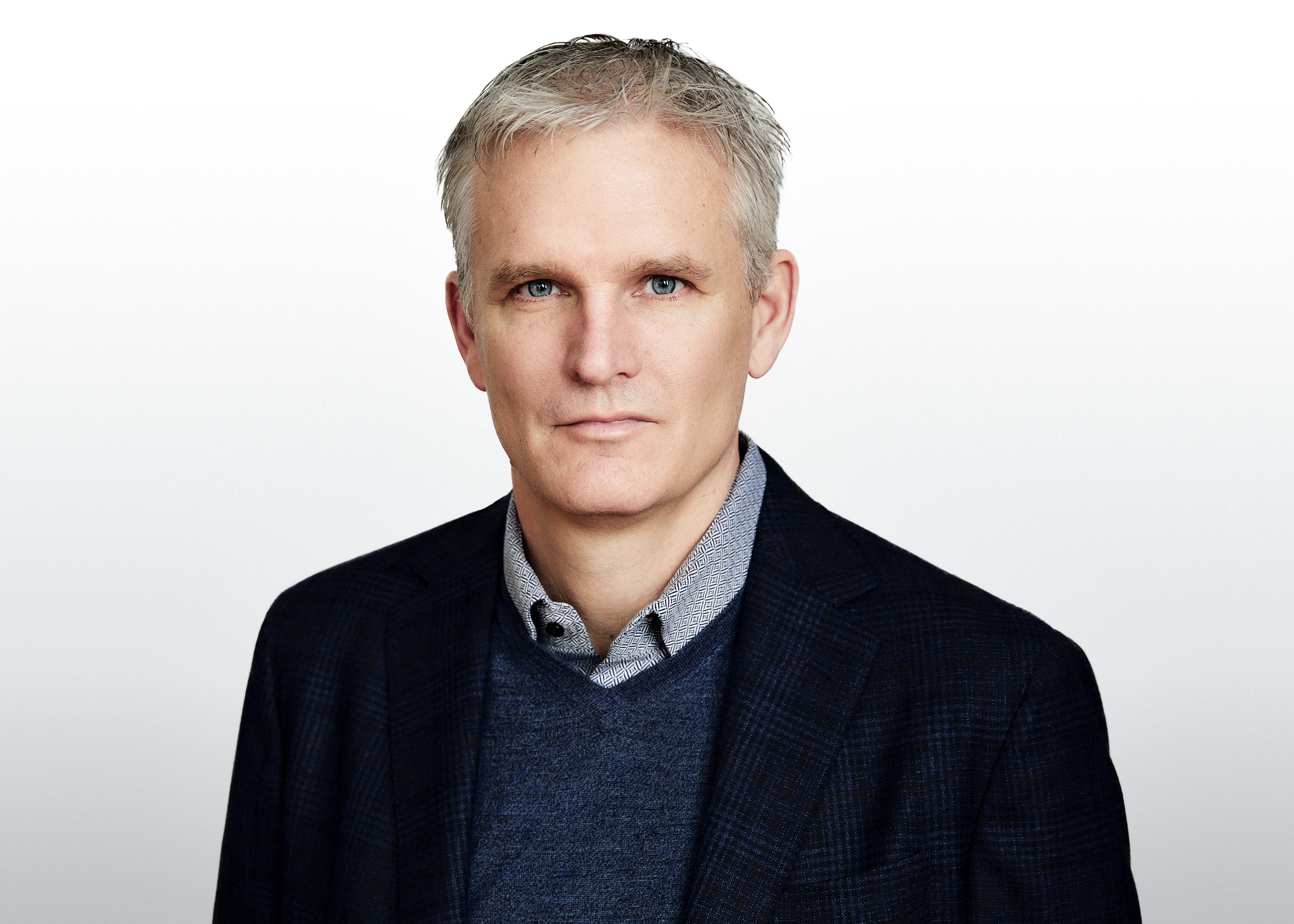 Todd Ewen was posthumously diagnosed earlier this year by a Boston University neuropathologist with the brain-withering disease chronic traumatic encephalopathy, or CTE, a development that contradicts the findings of a Toronto doctor two years ago that the former National Hockey League player didn't have the disease.
Ewen, who fought his way through a dozen NHL seasons, battled depression, anxiety and memory loss for the last 20 years of his life. He was certain he had CTE. On Sept. 19, 2015, he killed himself in the basement of his family's home in St. Louis.
Months later, when a doctor reported his tests for CTE were negative, the NHL pointed to his case as an example that the narrative about a connection between head trauma and long-term brain diseases was dangerously speculative.
In an interview on Monday in St. Louis, Ewen's widow, Kelli, said that she was going public with her late husband's story because she wants "to reclaim Todd's name" and that she thinks the hockey world "deserves to know the truth."
"I want the NHL to stand up and admit that CTE is real that CTE exists and that there are players under their watch that got hurt now suffering and I think they should do something about it," Kelli said in an interview with TSN.
"It's the NHL's responsibility. These men got hurt on their watch. It's their responsibility to take care of them even though they're veterans, and not current players – even though there's nothing in it for the league to do this."
Kelli received a call on Feb. 13 from Dr. Ann McKee. The Boston University neuropathologist delivered the news that Ewen suffered from Stage 2 CTE before his death on Sept. 19, 2015.
"My lawyers wanted me to go public immediately but I just couldn't, I wasn't ready," Kelli said. "I'm ready now. Players need to know this. People need to know that Todd killed himself because he had CTE, a degenerative brain disease."
Kelli had asked Dr. McKee to re-test her husband's brain after it had been examined and found not to have CTE by Dr. Lili-Naz Hazrati, a neuropathologist with the Canadian Concussion Centre in Toronto.
"I just didn't believe the findings," Kelli said. "The centre had asked me to put out a statement, but in the weeks afterward I just couldn't sleep, I couldn't eat. I knew that something was wrong. There was no way that Todd did not have CTE, based on what I had learned about it."
Dr. Hazrati, who has found CTE in the brains of other NHL players, including Steve Montador and Zarley Zalapski, sent Ewen's stored brain tissue to Dr. McKee in Boston.
After Dr. McKee did her own examination on the tissue, performing a more extensive test than the Toronto-based doctor, she sent high-resolution scanned images of her results to physicians with the Mayo Clinic's neuropathology department in Jacksonville, Fla., who confirmed the positive diagnosis.
Dr. McKee declined a request for an interview. In a statement to TSN, she wrote that CTE was found in the frontal cortex section of Ewen's brain and that "the staging was considered to be consistent with Stage 2 of the disease." Stage 4 is the most severe.
"The most likely reason that the initial neuropathological analysis yielded negative results was that the samples were taken from unaffected brain regions," Dr. McKee wrote. "CTE is a very focal brain disease especially in mild stages. In our evaluation, we sampled standard brain regions for CTE guided by our experience with more than 300 cases."
As of May, Boston University researchers had completed 443 brain exams and found CTE in 315, or 71 per cent, of the brains.
During a phone interview and in several emails, Dr. Hazrati said she accepts Dr. McKee's findings.
"...although I respect Ann's findings and [am] not contesting any of it, I am just surprised to see that Todd had so very little [of the] disease for an enforcer," Dr. Hazrati wrote in a Nov. 26 email to TSN. "Todd was 50 and already many years progressing with his disease and still not much to find. Just an interesting point I think one should ponder on. We and others have seen more widespread disease in younger players with less exposure time and less years to progress (such as Steve Montador.)"
Dr. Hazrati wrote that five neuropathologists who reviewed her work confirmed that the sections of Ewen's brain she examined didn't have CTE.
"I am not against finding CTE as we have indeed found CTE and announced it in many cases examined so far…even in low stages of the disease," Dr. Hazrati wrote. "Ann had to look really hard to find CTE in this case (supposedly in one tiny confined tip of the brain) and I am absolutely [not] against any of it. I guess disease was confined and limited to an unusual spot in this case and not affecting the rest and most of the brain. This supports the fact that there is so much we do not understand."
In a July 26, 2016, letter to U.S. Senator Richard Blumenthal, who had asked for information from the NHL about the impact of concussions in hockey, commissioner Gary Bettman blamed the media for stoking fear of the long-term effects of head injuries and ended his letter by retelling Ewen's story.
Bettman, relying on Dr. Hazrati's negative CTE test, wrote that the Ewen story "is precisely the type of tragedy that can result when plaintiffs' lawyers and their media consultants jump ahead of the medical community and assert, without reliable scientific support, that there is a causal link between concussions and CTE."
Bettman's letter was also filed in a U.S. court in connection with the NHL concussion lawsuit.
While a tentative settlement has been reached in that litigation with more than 300 players eligible for cash payouts of $22,000 apiece, Bettman has disputed the proof of any scientific link between repeated head trauma and brain disease.
"I don't think he's an honourable man," Kelli said of Bettman. "Someone who is honourable would not be using my husband's name. The way he's been using it for the benefit of himself and the NHL, it's just not an honourable thing to do. He says he cares about the players. He put that in writing, 'I care very deeply about the players.' I don't feel like that's true."
An NHL spokesman did not respond to a request for comment on Boston University's new diagnosis of Ewen's brain.
Kelli said Bettman should have been more transparent about how many other hockey players tested positive for CTE in his letter to Senator Blumenthal.
Other NHL players who have been diagnosed with the disease include Bob Probert, Derek Boogaard, Jeff Parker, Wade Belak, Larry Zeidel, Reggie Fleming, Rick Martin, Montador and Zalapski. Four former junior hockey players who all died of suicide before the age of 30 have also tested positive for the disease.
"All of the NHL brains tested, except for Todd's, had CTE," Kelli said. "I'm sure when Gary Bettman litigates a case he does his homework. I would think a man of his intelligence would do that. He knew how many players had tested positive for CTE."
Ewen was 49 when he died of a self-inflicted gunshot in the basement of his home in St. Louis.
"Ultimately he was afraid of the life that was to come," Kelli said. "He was afraid of what was happening to his brain how much worse was it going to get. And where was he going to end up. He said to me on more than one occasion, 'I will not be a burden to you. I feel like I'm going crazy… I feel like I'm going to get Alzheimer's or dementia. Something is going on with my brain.'"
"[Todd] knew something terrible was going on. I truly believe that's why he did what he did."
Kelli, whose husband accumulated 146 fighting majors and 1,911 penalty minutes in 518 regular-season games, says she has wondered in recent months whether the NHL could have done more to learn from medical studies that explored the long-term health of boxers – studies she believes would apply to NHL enforcers.
The NHL has repeatedly downplayed any comparison of fighting in hockey and boxing. NHL executives have said in court filings that the two sports have nothing in common because boxers take many more blows to the head in training and in fights.
"Back in the day when Todd fought they were fighting every night. They were going toe-to-toe, no helmets, bare-fisted punching each other in the face, black eyes, bloody noses, stitches, constantly beating each other in the face every night," she said.