Francis out as Canes' GM; named president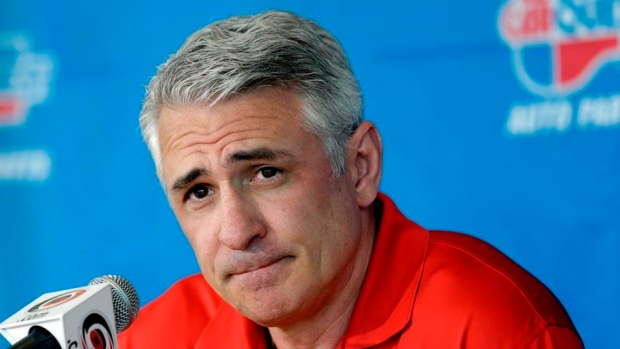 The Carolina Hurricanes announced on Wednesday that Ron Francis is changing roles within the organization, transitioning from general manager to president of hockey operations.
The team will now conduct a full search for a new general manager, who will report directly to owner Tom Dundon.
"Since I took control of the team, I've had a good chance to be around and assess the operations," said Dundon. "There are a lot of good people working in the organization, but I feel that a change in direction is needed when it comes to hockey personnel decisions.
Ron is a smart and talented hockey man. I am glad that he will continue to be a part of the team, serving in this new role."
Francis, 55, has been with the Hurricanes organization for 12 seasons and has served as executive vice president and general manager for four years.
After retiring from the NHL on Sept. 14, 2005, he has also performed duties as the Hurricanes' director of player development, assistant general manager and assistant coach.
Francis played 23 seasons in the NHL, including six with the Hurricanes.