Condell expected to be named Argos' OC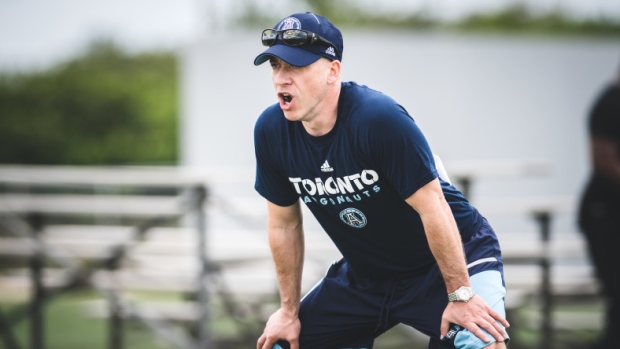 Toronto Argonauts receivers coach Tommy Condell is expected to be named Marcus Brady's replacement at offensive coordinator for the team.
The Indianapolis Colts named Brady their assistant quarterbacks coach Wednesday. Condell is expected to be promoted from his position overseeing the Argos' receivers to fill the vacancy.
Condell has previous experience running a CFL offence, he served as offensive coordinator for the Hamilton Tiger-Cats under Kent Austin from 2013-15. He helped lead the team to back-to-back Grey Cup appearances in his first two seasons on the job.
Condell took a year off from coaching in 2016 before joining Marc Trestman's staff last year as receivers coach.