Could Byfuglien be perfect fit in LA?
Four weeks remain until the trade deadline, and for Dustin Byfuglien and several other high-profile pending unrestricted free agents that means it's decision time. TSN Hockey Insider Pierre LeBrun thinks there could be a fit with the Los Angeles Kings.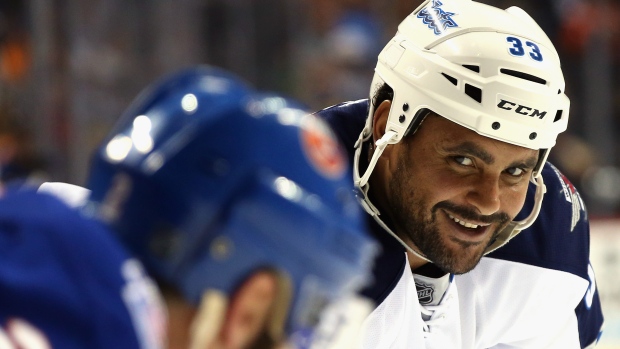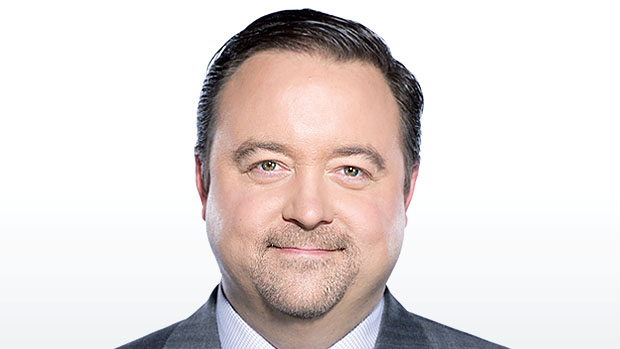 Four weeks remain until the trade deadline, and for Dustin Byfuglien and several other high-profile pending unrestricted free agents that means it's decision time.
I suspect the Winnipeg Jets will take another run at signing Byfuglien, a very popular player on that market, not to mention a difficult player to replace.
But, as always, the money and term have to work for both sides.
He has the kind of demeanor that helps him cope with the uncertainty, but even the cool-as-a-cucumber Byfuglien admitted to me after the All-Star Game that - just like with any other pending free agent dealing with uncertainty - it's on his mind.
"If it doesn't bother you, there's something wrong," Byfuglien said. "But I don't think I get affected as much as most people probably would. I mean, you think about it, but at the end of the day all you have to do is go to work, do your job, and you'll be OK."
At the end of the day, whether it's the Jets now or another team later, Byfuglien's stature as one of the top blueliners in the league will net him a long-term deal, and I would venture to guess it'll be north of $7 million per year. At least.
If the Jets can't re-sign him, they should be able to cash in a fairly big return for Byfuglien before the Feb. 29 trade deadline.
One team I've mentioned before as a potential fit is the Los Angeles Kings. On the one hand, I wondered if the Kings could be in on the Byfuglien market without a first-round pick (they lost that pick for Andrej Sekera last season), which is normally part of the price to pay for a high-end rental.
On the other hand, the Kings could have players in their system that would interest the Jets if they ever decide to move Byfuglien. He would be such a great fit in L.A., allowing the Kings to finally replace Slava Voynov on the right side.
To me, that would be the final piece for a Kings team already among the top five contenders in the league.
Elsewhere:
The Vancouver Canucks will continue to try to get younger in their foundation while still trying to remain a competitive team. It's a delicate balancing act and likely means a bit of short-term pain.
Daniel Sedin and Henrik Sedin are fully on board with the plan team president Trevor Linden and general manager Jim Benning laid out to them after last season.
"Both Jim and Trevor have been pretty clear where they want to take this team," Daniel Sedin said over the weekend. "It's been real good. It makes you believe, too, as a player that they're going about it the right way, they're doing the right things, they're not going to make any mistakes, they're going to do what's right for the team in the long run. It's fun to be part of it."
But it also requires patience late in their careers to be willing to wait for the retooling to play itself out.
"Absolutely. And we realize that, too," Daniel Sedin said. "We want to make the playoffs every year, but with the team we have now, hopefully we can be real good next year or the year after that. Our main focus is always to make the playoffs."
Perhaps realizing in that moment he sounded like a man already looking past this season, Sedin quickly added: "To be honest, when we have a healthy team I think we have a good enough team to really make a push."
I think he was right the first time. This season is about short-term pain for the Canucks with the hope that it means long-term growth.
The Anaheim Ducks are buying into a theory that I also like: After the last few seasons of smooth, first-place finishes to the regular season, their current grind of a season will actually help them come playoff time. If they make the postseason, of course.
"I think it can be a positive," Ducks star winger Corey Perry said. "You look at the last few seasons, we've been near the top the whole way through and just battling for home ice. Now, we got to battle to get into the playoffs. You have to play hard each and every night. And for us, going into the playoffs, you're going to have tight-scoring games. That's what we've been playing lately."
Not by choice. I'm sure they'd rather be scoring more goals, but the Ducks have become a team adept at shutting down the opposition and winning low-scoring games. It's a different look for these guys, especially for a team coached by an offensive mind like Bruce Boudreau.
But I also think it shows Boudreau is a much better coach than some give him credit for. He's adjusted on the fly in order to save the season, and I think the Ducks are on their way to being a contender again.
The Colorado Avalanche, who have surprised many by saving their season, begin the post All-Star schedule with tough games against divisional foes the Chicago Blackhawks, Dallas Stars and Winnipeg. After all the work that the Avs have done over the past two months to climb back into the race, there's no time to stop and smell the roses. It's going to be an unrelenting grind in the Central right to the end.
"It's stressful playing in this division," chuckled Avs star center Matt Duchene. "There are no easy games. There's more on the line when you're playing games in your division. They're somewhere in between a regular-season game and a playoff game. It's the stretch run now and it's pedal-down all the way."
The Minnesota Wild were thrilled to see the All-Star break arrive. They needed it, winning only three of 13 games in January.
"It was a tough stretch for us," Wild goalie Devan Dubnyk said. "We just got to get our confidence back. I think we started playing better hockey the last three games before the break. We know we're a great hockey team. We need to trust that and go out and play with a little swagger."
Well said.
I asked NHL deputy commissioner Bill Daly on Saturday for an update regarding how the league will move forward after former NHL chief operating officer John Collins left his post in November.
Pretty interesting answer:
"I'm not sure there's a burning need to replace him or the role he filled, or the totality of the role he filled," Daly said. "He had very strong reports (people who reported to Collins), we're utilizing those strong reports. We feel we're fine. It would be a strategic hire or hires, but I'm not in a position to know when or if that happens."