Dermott in the crosshairs as Leafs undergo 'reality therapy'
With the once-vaunted Toronto Maple Leafs' offence going ice-cold during the team's two-game losing streak, head coach Mike Babcock subjected his club to some "reality therapy" on Sunday and that could mean defenceman Travis Dermott heads to the press box. Kristen Shilton has more.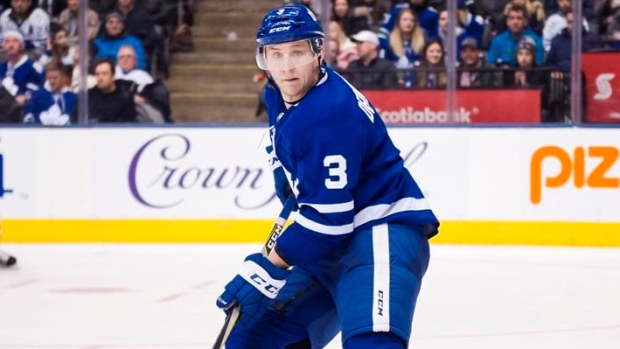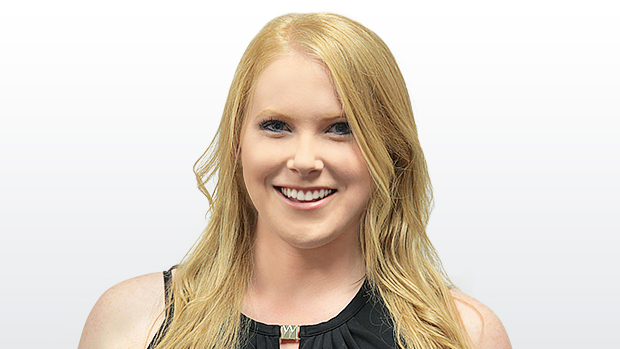 TORONTO – With the Maple Leafs' offence all but drying up in the midst of their current two-game losing streak, Mike Babcock had to administer a little tough love to his team before Sunday's practice.
Toronto had started this season winning six of their first seven games, and leading the NHL with 33 goals for. But in these last two outings against Pittsburgh and St. Louis, the Leafs were outscored by a combined 7-1 and looked like a shadow of that former offensive powerhouse.
"Today was reality therapy, meaning 'Let's solve the problem, let's put the problem behind us and get on.' So we did that," Babcock said. "I always like people to tell me the truth – tell me what you want and tell me how to fix it. In order for us to get going again, we have to dig in harder than we've dug in."
It's rare the Leafs will gather for practice on Sunday, but with three days off between Saturday's loss to the Blues and Wednesday's game in Winnipeg, there was opportunity to deviate from the usual schedule. After going through "the nitty gritty" of their two losses, the Leafs will re-convene on Tuesday to discuss everything they've done well through nine regular season games and how to start succeeding again.
"The last couple nights, [we] haven't won enough battles and races. You don't feel very good about what's going on," Babcock said. "You have to get back to work, [and hopefully] let your ups be longer than your downs."
That's the mantra Travis Dermott has been recalling since he was first called up to the NHL last January and he continues employing it now. Dermott was a team-worst minus-three in Saturday's loss and involved in negative plays on each of the Blues' first three goals. By Sunday, Dermott had been pushed down to the Leafs' fourth defensive pairing with perennial healthy scratch Justin Holl at practice.
Earlier this week, Babcock said he has no plans to get Holl in a game soon, which doesn't bode well for Dermott's prospects as his new partner. Up until facing the Blues, the 21-year-old had been having a good start to his season, posting a team-high 58 per-cent possession with one assist and a minus-two rating through eight games.
While acknowledging he's made "some mistakes" in the season's early-going, Dermott wasn't sweating the change or whether it meant a healthy scratch was coming.
"I'm not sure to be honest; haven't really talked to them much about that," he said. "I'm not sure of the meaning behind it. [But] whatever happens, happens."
Babcock was non-committal on potential changes to his lineup, saying only, "I have lots of time to think about that." It's possible the practice demotion was Babcock sending a message to Dermott, who he previously singled out in training camp as needing to work like he was still trying to earn a job.
When asked specifically about Dermott's previous game, though, Babcock identified his defenceman's problems within the bigger picture of those plaguing his entire team.
"I thought [the Blues] worked harder than we did and they were on top of us and our D didn't have a chance to make many plays," he said. "When you look at the whole game in overhead, you see how far away our forwards were from our D. If you're a defencemen, she was a tough night."
To that end, the Leafs opened practice with transition drills and working on clean breakouts, something that hasn't been very consistent for Toronto in recent games.
"Just being available as a five-man unit, everyone getting into spots so the D or forward or whoever has the puck has options and not doing the same thing every time [is going to help]," said Auston Matthews, who leads the Leafs with 10 goals this season. "Obviously, it makes it a lot easier when we get back into spots and our D has a guy to pass it to."
Basically, the Leafs are getting back to the basics. Morgan Rielly said after Saturday's loss it was on the players to get better prepared for each contest and "grind" as hard as opponents are prepared to in keeping the Leafs' offence dormant. With the "fantasy tour" of early-season scoring behind them for now, Toronto can focus on executing its own necessary adjustments in getting back on track.
"It's about not getting complacent, not that it's already set in," Dermott said. "We know who we are. I think we had a pretty good practice today to get our legs underneath us and move forward from this. We're definitely learning from the last couple games, it's a bit of an eye-opener to make sure we're on top of things."