Devils GM Shero cleared to spend to cap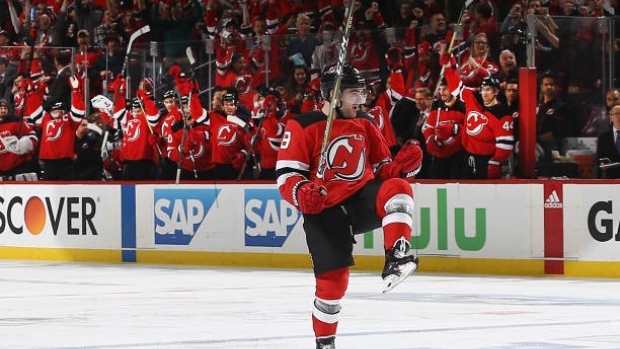 The New Jersey Devils took a step forward this season, reaching the postseason after a five-year absence, and appear to be in a position to add to their roster this summer.
The Devils spent $67 million in salary this year, but have been cleared to spend to the cap next season. According to CapFriendly, the Devils enter the offseason with just shy of $20 million in cap space, if the salary cap remains at $75 million.
Despite the space to make a big splash, or several, Devils general manager Ray Shero said he plans to be cautious with the team's spending.
"It's easy to go south just with cap space," Shero told the Bergen Record. "Cap space is one of the greatest assets in the league. Once you lose it, you better be a good team that's pushing to win a Cup or something. So we want to do that the right way. Nothing has changed since Day 1 for me when they gave me this green light."
Rental acquisitions Michael Grabner and Patrick Maroon are set to hit unrestricted free agency in July, along with forwards Drew Stafford, Jimmy Hayes, Brian Gibbons, defenecman John Moore and goaltender Eddie Lack. The $4.85 million cap hit of injured winger Ryan Clowe, who last played during the 2014-15 season, is also set to come off the Devils' books this summer.
The team has four players scheduled to hit restricted free agency in Miles Wood, Stefan Noesen, Blake Coleman and Steven Santini.
The Devils were eliminated from the first round of the playoffs in five games by the Tampa Bay Lightning.