Doughty: Fame makes UFAs avoid Toronto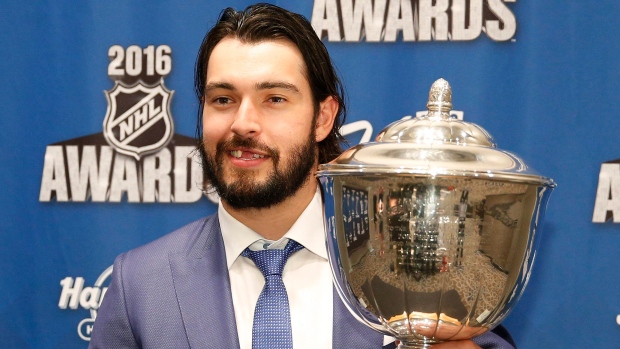 London, Ont. native Drew Doughty believes all players from Southern Ontario want to play for the Toronto Maple Leafs, but there's one deterrent - fame.
Doughty told Leafs Lunch on TSN 1050 Thursday that he enjoys going unrecognized on the streets of Los Angeles as a member of the Kings and is not sure he could handle the attention of being a Leaf.
"We would all want to play here," Doughty said of players from the Southern Ontario region, "especially with the team, the way they're getting better and stuff like that, but I think it always comes down to how hard it would be to live in a city being that big of a celebrity. I'm spoiled in L.A. where I walk anywhere I want and not one person's going to recognize me.
"If, say I did for some reason play for the Leafs, I don't know if I could get used to that or not. I think that's the problem, why guys don't sign here."
Doughty has faced rumours he could be traded to the Maple Leafs as the Kings look to shed salary this offseason.
However, the 27-year-old is coming off another strong season, in which he averaged 27:09 of ice time per game. He scored 12 goals and added 32 assists while playing in all 82 games this season.
The 2016 Norris Trophy winner has won two Stanley Cups with the Kings and two Olympic gold medals with Team Canada. He is signed through the 2018-19 season at a cap hit of $7 million.