Dreger Report: Expansion on the agenda at 'special' meeting
Sources tell TSN Hockey Insider Darren Dreger that the NHL's executive committee is planning a "special" meeting in New York City between now and the end of January.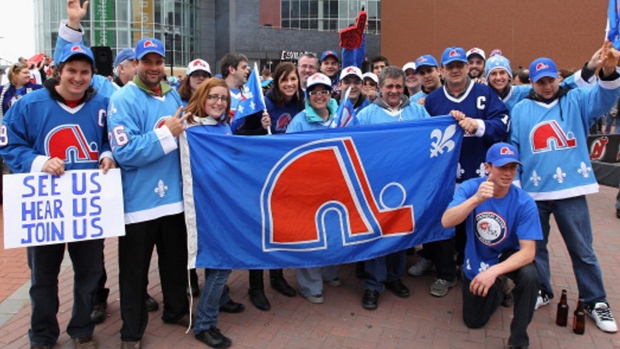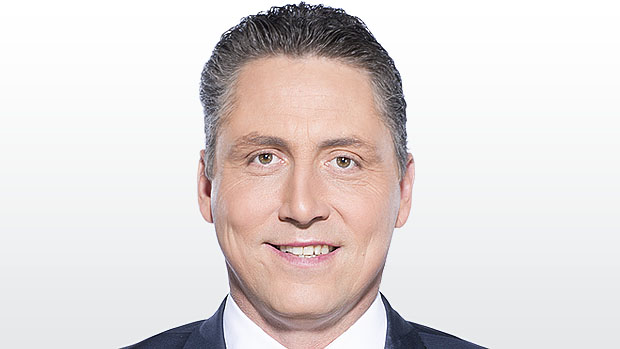 Sources tell The Dreger Report the NHL's executive committee is planning a "special" meeting in New York City between now and the end of January. Expansion will be the primary agenda item as the league and its designated leadership continues to work through the information compiled from Las Vegas and Quebec City, the two official expansion applicants.
Details of the meeting are limited. It's highly unlikely the executive committee will emerge with a formal decision, but the fact the NHL has called this meeting suggests it is inching toward a conclusion. The meeting is designed to be somewhat secretive, so the NHL won't provide a post-meeting progress report or announce its direction until the process is finalized, which could still be months away.
Equipment Update
Kay Whitmore, the NHL's goalie supervisor, continues to work with equipment manufacturers on developing slimmed-down prototypes of goaltenders' pants, chest protectors, and shoulder/arm pads.
Whitmore expects to have a better idea in the next week to 10 days if the prototypes the companies are piecing together will be ready to unveil at an equipment sub-committee meeting in Nashville leading into All-Star weekend.
The four main goalie companies, CCM/Reebok, Vaughn, Bauer and Brian's Custom Sports, are all working on the project in an effort to develop gear that might encourage goal scoring while maintaining a high level of protection.
The Drouin Watch
Jonathan Drouin's stint in the AHL is expected to draw a crowd this weekend. The list of teams interested in the 20-year-old Tampa Bay forward is easily in the double digits, but some NHL general managers want to see him play injury-free for an extended period of time before making their best offer.
Lightning general manager Steve Yzerman is in no rush to trade Drouin. He has indicated to some, according to source, that if there's a deal to be made, he would prefer to move Drouin west. That doesn't exclude teams from the east; it just means Eastern Conference clubs will have to pay a premium to get in the game.
Speculation suggests the St Louis Blues are among the most interested. Stay tuned.
Also keep an eye on the Pittsburgh Penguins. Although shackled to some degree by the salary cap, Pens' general manager Jim Rutherford is believed to be putting together his shopping list for the days leading up to the Feb. 29, trade deadline. If he can make it work, Rutherford would like to add a top-four defenceman and a depth forward.
Caps look like true contenders
Adding Mike Richards to the lineup provides some insurance and leadership to the Washington Capitals.
The Caps had been in the market for a third- or fourth-line centre. Richards' experience, and the fact Washington didn't have to give up any assets to sign the veteran, makes the risk marginal.
Justin Williams had input into inviting Richards into the mix. Teammates for both Stanley Cup runs in Los Angeles, Williams knows firsthand the competitiveness Richards can provide and is hopeful Richards will earn redemption for his off-ice issues with his play.
The Capitals continue to torch the league and appear to have the ingredients of a top Stanley Cup contender, which led me to Williams earlier this week.
A three-time champion and a Conn Smythe winner, Williams sees a lot of similarities between this Washington team and what he experienced with the Carolina Hurricanes in 2006 and the Los Angeles Kings in 2012 and 2014.
"Every team is unique in how they succeed," Williams told The Dreger Report. "All of the qualities of a championship team are here — goalie, d-men, game breakers, coach — and just as importantly, everyone is playing the same way, which is huge.
"We have a great team here, but to win, you need to have a lot of guys going and someone has to be able to make a big play at the right time. In a Game 7 or a deciding game, sometimes that one big play is the difference, and that's what we're still learning here. You don't learn everything about your team before April, May or June."
It didn't take Williams long to learn the level of elite talent he was playing with. He admits he didn't know much about linemate Evgeny Kuznetsov before arriving in Washington, but says the 23-year-old centre makes plays that other players either can't make or are afraid to try.
He calls the dynamic Nicklas Backstrom is one of the most deceptive players in the game. His praise for others is just as glowing, including Alex Ovechkin, who possesses the qualities Williams believes are crucial in being the captain of a contending team.
"He's a bull. I love the way he's coming along. Blocks shots, scores, and makes great plays and he's saying the right things at the right time. A captain leads by his words or actions on the ice. Watch how he plays...he is a game breaker. There aren't that many of them. I love Ovie...he's a heck of a hockey player. "
The elite-level goaltending the Caps continue to get from Braden Holtby is the primary reason Washington is a runaway in the East and in a back-and-forth fight with the Dallas Stars for top spot overall. Holtby, noted for a near excessive work ethic, has been consistently terrific, reminding Williams of Cam Ward's Conn Smythe performance in 2006 and Jonathan Quick's march to the Conn Smythe in 2012.
"I've been fortunate to play with some very good goalies. They always seem to make that save, make the big ones, and Holtby does that on a consistent basis. I love his competitiveness. He has that fire. I love scoring on him in practice because he gets so upset."
As Williams stated earlier, the components of a Stanley Cup contender exist in Washington and the steady influence of Barry Trotz and his coaching staff can't be overlooked. Trotz was one of the reasons Williams selected Washington from a group of teams with interest when the free-agent market opened last summer.
"Barry Trotz is one of the best coaches to not have won a Stanley Cup," Williams said. "Every coach has his nuances as to how they approach games, certain situations or coach individual players. He's a very understanding and yet, very hard at the same time. He expects a lot, as does the coaching staff in general."
Williams chose the Capitals because he wanted to continue playing for a contending team. He wanted his role to be impactful. He wanted to live in a good city and needed his family to be happy. At the moment, he has everything he was looking for and provides the Capitals with the leadership, character and big-game ability they need to compete at the highest level.
Perhaps, Williams' true value will be evident in June.