Dreger Report: Examining 'own rentals' and players in play
TSN Hockey Insider Darren Dreger explains how James van Riemsdyk is an 'own rental' as the trade deadline approaches and identifies some interesting names to keep an eye on in the market.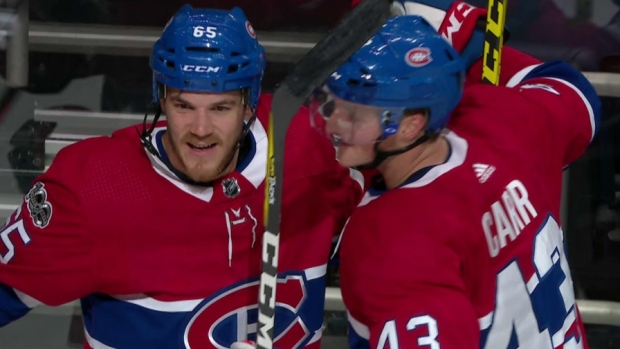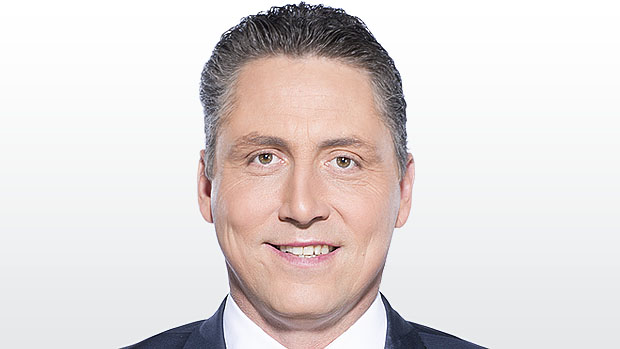 Bob McKenzie has referenced the term "own rental" a couple of times this week and has given me credit for coining the phrase. I like it – it's catchy and appropriately describes a team/player scenario in a very blunt manner.
When you hear me or Bob say it makes the most sense for the Toronto Maple Leafs to use James van Riemsdyk as an "own rental," chances are you know exactly what that means. If not, here's a quick refresher and history lesson on how "own rental" became a part of our hockey vocabulary.
Simply put, any pending unrestricted free agent deemed too valuable to his team to trade based on playoff expectations, but who isn't a lock for a contract extension and is kept past the trade deadline despite the threat of leaving the organization in the off-season for nothing, is an "own rental."
As much as I would like to take credit for this descriptive genius, the truth is the Leafs were the first team (to my knowledge) to use the term.
Leading up to the 2013 NHL trade deadline, there was much speculation about the future of Tyler Bozak. The Toronto centre was in the final year of his contract and the vultures were circling. Leafs' general manager Dave Nonis had multiple trade offers for Bozak, but knew that if Toronto was to make the playoffs and have any chance of advancing in the postseason they would need their top centre to stay in the mix.
Toronto decided to gamble and kept Bozak for a playoff march that came crashing to an end in the infamous Game 7 loss to the Boston Bruins in the Eastern Conference quarter-finals. Bozak was injured and missed Games 6 and 7 that year and the trauma that saw the Leafs squander a 4-1 third-period lead en route to a stunning 5-4 overtime defeat in the deciding game.
Nonetheless, the gamble paid off. Amid offers to take his game elsewhere, Bozak shed the label of "own rental" and signed a five-year, $21-million dollar contract extension with the Leafs on July 5, 2013.
Will history repeat itself?
Bozak, van Riemsdyk and Leo Komarov are Toronto's most talked about potential unrestricted free agents, although Dominic Moore and Roman Polak also have expiring contracts. While some suggest Moore is or will be available before the Feb. 26 trade deadline, most league executives believe that, unless things take a sudden and ugly turn, Toronto is likely to hold on to JVR, Bozak and Komarov in an effort to go as deep as the team can in the playoffs.
So, this time, Bozak has company when it comes to being an own rental.
It will be interesting to see how Toronto reacts to the developing interest in these three men as we creep closer to the deadline. The asking price for Buffalo's Evander Kane is reportedly a first-round draft pick, a prospect and conditional pick, based on the assumption Kane signs with the team he's traded to. If Sabres' GM Jason Botterill lands in that return, what might the Maple Leafs haul in for JVR?
It's believed van Riemsdyk wants six years and roughly $6 million per year to stay in Toronto. That's reasonable and, frankly, fits into the category of hometown discount based on his goal production. But with Auston Matthews, Mitch Marner and William Nylander in need of extensions, plus the potential of bonus payouts, cap management is going to be an ongoing challenge for the Maple Leafs.
So, does the organization push all-in with the intent of trying to contend for the Stanley Cup this season, or recognize the group is still too green and, at the very least, sell off Bozak and Komarov for picks and prospects?
As one NHL manager pointed out, if the Leafs were to move all three at the deadline the return might be significant enough to roll those assets over on the draft floor in June into a top-pair defenceman or other pieces that might advance Toronto's chances of evolving into a legit contender next season.
The more likely scenario: the Leafs decide to sit tight and continue to develop the team while hoping their latest dive into the "own rental" pool pays off.
Players in play
With honourable mention to the Buffalo Sabres, the Ottawa Senators, Edmonton Oilers and Montreal Canadiens continue to garner our attention among the NHL clubs most likely to start selling sooner rather than later. By the end of this month the standings should reveal if the fight to save the season is over. The possibilities are endless as to what direction these three teams might go.
Max Pacioretty and Alex Galchenyuk remain the most talked about trade options in Montreal, but Andrew Shaw's name has surfaced as a player of interest to a number of teams. With two Stanley Cup rings, Shaw provides a wealth of postseason experience. His character and grit are considered quality assets, and the fact he has 10 goals and 19 points in 42 games this season shows he can produce solid secondary scoring.
It's the list of usual suspects in Ottawa. Mike Hoffman, Zack Smith and Jean-Gabriel Pageau are targets of interest for teams looking to add. Senators' GM Pierre Dorion may get to a point where he has to unload payroll or sees the upside of moving these guys based on the return, but he hasn't reached that stage yet.
Oilers' GM Peter Chiarelli is always looking. What choice does he have given the state of this club? But unless he shifts his position in the near future or is presented with a more significant opportunity, his class of soon-to-be unrestricted free agents, which includes Patrick Maroon, Mark Letestu and Mike Cammalleri, appears to be the bait he's dangling from his roster.
The Detroit Red Wings are another team worth monitoring in the days and weeks ahead. The Wings remain competitive even though it would be best for the organization to flounder and sink into the mix of a top lottery contender.
Mike Green is an obvious trade option in Detroit and there will be interest in the veteran, right-shot defenceman. Petr Mrazek is also widely known to be available. Based on his age, the 25-year-old goaltender might attract interest from clubs wanting depth at the position.
Perhaps the most appealing among the options in Motown is talented winger Tomas Tatar. Tatar scored 25 goals for the Red Wings last season and has three more years remaining on his contract at $5.3 million per. The ask is believed to include a prospect and draft picks as Detroit continues to retool.
With nine draft picks already in the bank, the Red Wings are aiming to add at least another two or three through trades. The team hopes to go into the NHL Draft in Dallas with a dozen picks or more.
For the latest on the players in play, check out Frank Seravalli's TSN Hockey Trade Bait board on TSN.ca.