Dreger Report: Kovalchuk says winning the priority in NHL return
Veteran winger's agent has already been in contact with at least eight teams as he prepares for comeback aimed at lifting the Stanley Cup.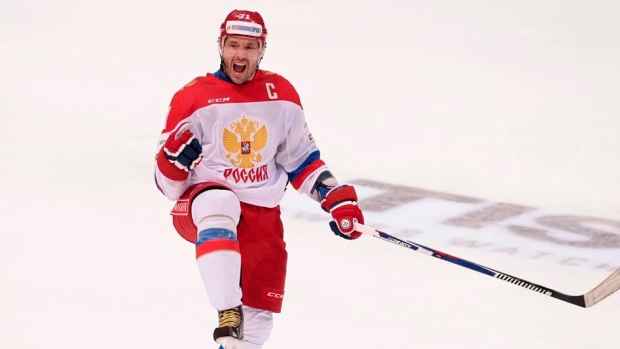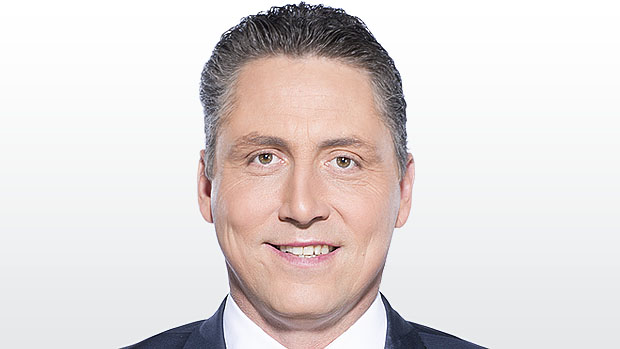 Ilya Kovalchuk is one of the more intriguing names on TSN's Free Agent Frenzy list.
The 35-year-old winger has retained the services of CAA Hockey and agent J.P. Barry to navigate through interest in the two-time 50-plus goal scorer. Barry has been in contact with at least eight teams and anticipates that number will grow in the days ahead. It's likely to intensify later this month at the NHL Draft if a team with cap issues makes a deal to clear space with Kovalchuk in mind.
Kovalchuk is no longer under contract with the SKA Saint Petersburg and can openly negotiate and agree on terms with any NHL club, however, he can't sign a deal, officially, until July 1. It's believed he's hoping to land a two or three-year package, similar to the agreement Patrick Marleau signed with the Toronto Maple Leafs last summer, which averages $6.25 million per year.
The Russian superstar retired from the NHL in 2013 with $77 million remaining on his contract with the New Jersey Devils. The Devils retained Kovalchuk's rights until he turned 35 in April and became a free agent.
As puzzling as it was for Kovalchuk to abandon his mega deal with the Devils, he says it was never about the money and always about the dream of winning an Olympic gold medal.
"I thought I could prepare myself better for the Olympics. Growing up it was my dream to win the gold medal...with the games in Sochi and New Jersey at that time not in a very good situation with ownership, etc., I think it was win-win for everybody and I really appreciate the way Lou Lamoriello handled the whole situation," Kovalchuk told the Dreger Report in a phone interview from Florida.
"I saw him a few times after that and we talked. He did a great job in Toronto and I think everything worked out really well for both sides."
It's premature to suggest the New York Islanders are or aren't a fit with the John Tavares uncertainty still looming, however, Kovalchuk's appreciation for Lamoriello and their history together presents an intriguing possibility.
"He's one of those guys you want to always keep in touch with and ask him for advice ...he's a great man," Kovalchuk added in reference to his relationship with Lamoriello.
With the freedom to choose his next NHL destination, Kovalchuk is focused on winning a Stanley Cup. He intends on being very selective when it comes to sifting through the offers and isn't necessarily motivated by conference or geography. He simply wants to win.
"The NHL is the best league in the world and the Stanley Cup is the toughest thing to win," he said. "I've won the Gagarin Cup twice in the KHL, I know what it takes. But in the NHL there are more regular-season games and all of the best players are playing here, so it's a big challenge. I was here for a long time and I know what it takes to get to the final, but I've never had a chance to raise the Cup. Now as I'm watching the Stanley Cup Final games you can see how important it is for the players and the fans. It's very exciting."
In addition to winning Olympic gold in South Korea, Kovalchuk was named the tournament MVP. It was the highlight of a season that included 31 goals in 53 games with SKA Saint Petersburg. He understands there are doubters who question his ability to step back into the NHL and be an impact player, but he's not concerned with what his critics are thinking.
"If there was any doubt in my mind, I would never come here. I wouldn't be running around just to collect the money," he said. "I want to be productive and I want to play for the team that trusts in me and I will give them everything I can to make them proud and successful. I have three or four years left in my tank where I can compete at the highest level...that's why I'm here and that's why I want to sign in the NHL."
The veteran forward is also motivated by the Stanley Cup Final. Like most of us, Kovalchuk was impressed by the pace of the first two games of the series and amazed by the save Brayden Holtby made on Alex Tuch late in Game 2 to secure the Capitals series-tying win. He's inspired by what he's seeing.
"When you see the guys battling, blocking shots, making great plays like Brayden Holtby did last night...those kind of moments everybody will remember for a long time," he said.
When asked who he's cheering for, Kovalchuk understandably picks Washington, given the Capitals strong Russian influence and the history he has with a few of the Caps star players.
"We stay in touch and you know the first game was a little tough, but the second game they played well and Holtby made some great saves," he said. "It will be a long series. I think Vegas has already surprised everybody and I don't know what it's going to take for them to win, but it's a great final and the atmosphere in Vegas, even through TV you can feel the energy and all of the excitement."
"I want to wish Washington good luck because there are a few Russian guys playing there and I think Ovie deserves to win it, so I think all of Russia is cheering for the Russians right now."
Watching hockey, training, and raising four children ranging in age between three and 12 is what fills up Kovalchuk's time these days at his off-season home in Florida. Family is very important to Kovalchuk and among the many reasons he's returning to the NHL is to provide his kids with fresh memories of playing in the best league in the world.
"Last year, they were so excited following the games [Gagarin Cup]," he said. "That's why I'm doing this. It's for them...my family. You want to lead by example – not just on the ice and off the ice in hockey, but at your home as well."