Dreger Report: Scheifele a true student of the game
Mark Scheifele is living up to the potential the Winnipeg Jets scouting staff saw in him in 2011 when the franchise celebrated its return to the NHL by drafting him seventh overall. He is a sterling example of how patient and dedicated young players have to be on the road to the NHL, Darren Dreger writes.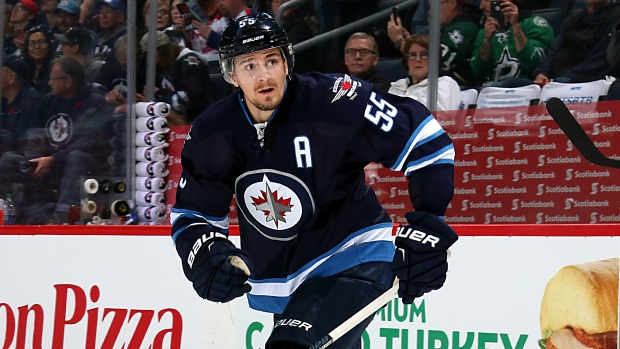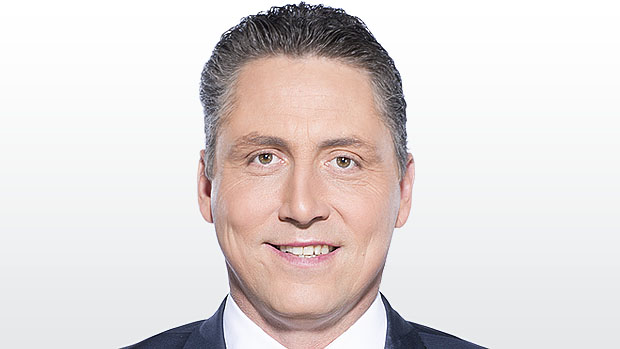 As I enjoy my son Mason's Minor Midget AAA year, I am reminded on a daily basis of the high quality of hockey this season's crop of 14- and 15-year-olds are capable of in their junior draft year. It also brings to mind an important example from one of the NHL's most talented of how patient and dedicated young players have to be.
Winnipeg Jets star centre Mark Scheifele, who currently leads the National Hockey League in points (19), is living up to the potential the Jets scouting staff saw in him in 2011 when the franchise celebrated its return to the NHL by drafting him seventh overall.
Scheifele was picked in the seventh round, 134th overall, by Saginaw in the 2008-09 OHL Priority Selection draft. While considered a good player at the time, Scheifele, who played his minor hockey in his hometown of Kitchener, Ont., needed time to develop.
Driven then as he is now, Scheifele grew physically and his game progressed under the watchful eye of Hall of Famer Dale Hawerchuk, the head coach of the Barrie Colts who wisely traded for Scheifele in 2010. He scored 22 goals and 75 points in 66 games in his NHL draft year. Rather than rush him, Jets management sent Scheifele back to Barrie and Hawerchuk, a man deeply respected throughout the organization.
Jets general manager Kevin Cheveldayoff says having patience is the most difficult thing in the NHL. Scheifele wasn't physically ready for the NHL in 2011-12 and needed more time to develop and experience the pressure of leading the Colts every night. Hawerchuk believes the extra season in the OHL further strengthened him physically and mentally.
"Mark had a real desire to make it, but he needed to learn how to dominate and the extra year of junior in Barrie helped," Hawerchuk said.
Scheifele's path to success has been impressive. It includes a spot on Canada's 2012 and 2013 World Junior Hockey Championship teams, a gold medal at the 2016 World Championships and a sparkling performance alongside Connor McDavid and Auston Matthews on the top line for Team North America at the World Cup of Hockey.
What many hockey fans might not know is that Scheifele has an insatiable appetite to learn everything he can about the game. He made it a priority to absorb as much as he could at the World Cup from those he played with and against.
"You see their tendencies. When you think of an 82-game season you don't play another team that often. It's tough to have that part about it," Scheifele told the Dreger Report. "But I think the biggest thing is you learn from actually playing with them. You learn from seeing them in practice and see what they do in practice to better their game. You see in games how they prepare. That's the stuff I like to learn."
Scheifele is a student of the sport, painstakingly going through video game by game. He's focused on the NHL's big names and top-end talent, but he's also constantly self-analyzing and searching for ways to improve.
"I always go over my clips with Oatesy [Jets skill coach Adam Oates] after every game," Scheifele said. "I don't spend a lot of time watching video of other guys, but I watch hockey. I watch the Pittsburgh Penguins play and I'll zero in on Sidney Crosby and I'll watch the Edmonton Oilers play and I'll zero in on Connor McDavid. That's kind of how I learn."
Scheifele's stock is on the rise. He's ranked by many around the league as a member of an elite group with an all-around game that combines skill, power and defensive responsibility. Perhaps, at 23, he's matured and is confident in his ability to be a leader and impact player. He marched into this season with a lofty goal.
"Every year you're motivated to be the league's best," he said. "Obviously you have realistic dreams, and each year I try to get better. For me, if you play in the NHL you don't want to be second best. That's my mentality. You never want to come in and be like, 'Oh, hey, I want to be the second best guy on the ice.' You always want to be the best guy on the ice. That's always my mentality."
Flanked by rookie scoring sensation Patrik Laine and speedy winger Nikolaj Ehlers, Winnipeg's top trio has been dynamic. Laine's hat trick, combined with a pair of goals from Scheifele, paced the Jets to an 8-2 romp over the Dallas Stars on Tuesday. The trios' chemistry is obvious. As exciting as it has been to watch 18-year-old Laine fill the net, Ehlers' speed and Scheifele's strength and keen hockey sense are creating much of the magic. It's something the Jets alternate captain is surprised happened so quickly.
"I definitely didn't envision this. It's been pretty good right now. We've been finding each other, we've been feeling good with each other," Scheifele said. "Now we just have to continue it. We know we're going to get hard matchups, and we know we're going to be playing against the best. There are going to be some tough nights when you're not getting a whole lot, but we have to stick with it and continue doing what we're doing."
Flickering Flames
The Calgary Flames can't seem to find their stride and frustration continues to build around the club. The team showed signs of improvement in a 4-2 loss to the Dallas Stars, including two goals from Johnny Gaudreau, but Calgary's search for consistency has grown old according to Flames head coach Glen Gulutzan, who challenged his group after the loss.
"We're finding ways to lose," Gulutzan said after Thursday's loss. "There are certain things that we're doing well, but we're finding ways to lose. We need somebody now to step up and find a way to win, and stop playing the victim. That's really what we need. We have to find that from within our locker-room."
While Gaudreau seems to have rediscovered his scoring touch, the Flames need much more from the team's big-money men.
Sean Monahan, Mark Giordano, TJ Brodie, Dougie Hamilton and Gaudreau are Calgary's top earners and the view in Cowtown is they are underperforming. While slow starts can prompt change in a variety of ways, the plan for the moment is to trust the core of this team, the direction of Gulutzan and stay patient.
Olympic Meeting
The NHL, NHLPA, IIHF, Hockey Canada and USA Hockey will meet Wednesday in New York to discuss the latest on NHL participation in the 2018 Winter Olympics in Pyeongchang, South Korea. No decision will be made next week, but the information shared by this group should go a long way in determining the outcome. The league is also expected to provide an update to its owners and ownership representatives at next month's Board of Governors meetings in Florida.
Olympic participation has always been important to the Players Association and the players' voice in the process will be heard. However, some NHL owners remain opposed to South Korea based on the risk of star players getting injured, along with the costs associated with the NHL shutting down in the middle of the season. Beyond the basic concerns there is a huge financial factor that could sway the final decision.
Travel and insurance costs are significant among the expenses associated with NHL involvement. Those costs could climb to as high as $20 million. Even if the IIHF and the individual federations pick up that tab, some are questioning whether that's a good road for hockey to go down. It would be precedent- setting and the IOC may never agree to pay again. Some also wonder if the development of hockey will be negatively impacted at the grassroots level if millions are spent to ensure the NHL remains an Olympic partner.
There are complicated issues in play, all of which we be discussed next week in New York.