Dubas balancing present and future ahead of deadline
The Maple Leafs' GM discusses the upcoming trade deadline, his team's current slump and the state of contract negotiations with Auston Matthews and Mitch Marner.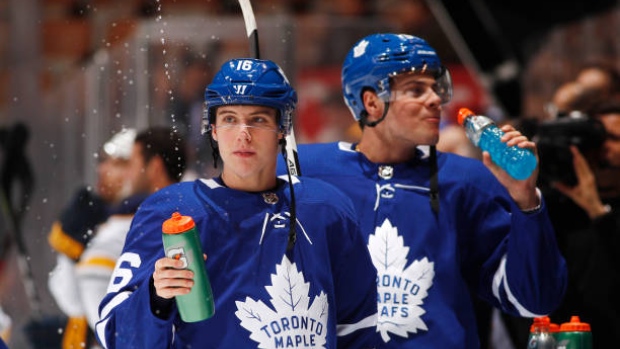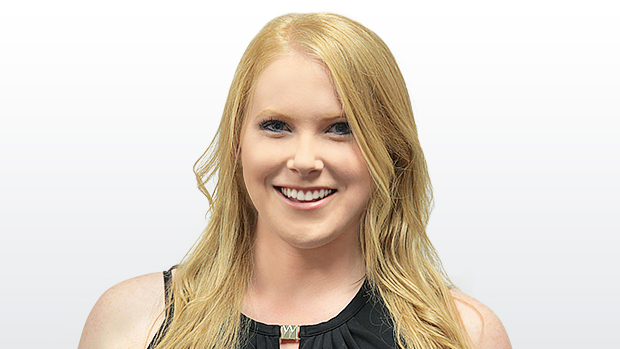 TORONTO – With five weeks to go before the NHL trade deadline, Maple Leafs' general manager Kyle Dubas is busy balancing two different kinds of discussions – the ones that could potentially add new players to the roster and the ones that will keep important pieces with the team for years to come.
That's the end goal with both Auston Matthews and Mitch Marner, established cornerstones of the franchise who will reach restricted free agency this summer.
"With Auston we've continued to have very healthy dialogue with [agents] Judd Moldaver and Jeff Jackson," Dubas said Tuesday. "And when it comes to Mitch, [his agent] Darren Ferris has been very overt in his stance on it publicly. When we have a further update, we'll be letting everyone know."
That stance was clarified by Ferris to TSN Hockey Insider Pierre LeBrun two weeks ago, when he said Marner is "100 per cent focused on the season" and not interested in signing a new deal until the summer.
Given how closely linked Marner's next contract will be to Matthews', it would be understandable if the winger chose to wait and see what number his third-year counterpart settles on first.
For his part, Dubas' concern lies in both players' preparedness to make long-term commitments to the Leafs without feeling pressured, even if the lack of clarity impacts his own ability to anticipate the team's future needs (not to mention its cap space).
"Those are very big personal decisions for those players. It's a life-changing decision," Dubas said. "Yes, it would selfishly for me be beneficial [they sign now], but for the players they have to make sure they're fully comfortable going into any arrangement when they're fully happy and ready to do so."
Of course, Dubas' recent experience convincing one of Toronto's young stars to re-sign wasn't easy. Protracted contract talks with William Nylander ate into nearly two months of the Leafs' regular season, before the sides finally settled on a six-year, $45 million extension.
In early December, Dubas said he was "disappointed" in himself negotiations took so long and Nylander's performance since returning is incentive enough not to let history repeat itself with Matthews and Marner.
Nylander has produced just one goal and three assists in the 20 games he's played and was briefly demoted to the fourth line.
"It's difficult and it's hard to catch up," Dubas said. "What we've tried to tell [Nylander] the whole time is it's not an overnight process where he's going to go back to being the player he has been. So we have to remain patient…he works very hard, he's a very good young person. I've got a lot of faith he'll work himself out of it."
It's not just Nylander who the Leafs have gone without this season – Matthews missed 14 games with a shoulder injury and Frederik Andersen was out two weeks with a groin pull – but Toronto remains in good position despite the recent struggles.
The Leafs have amassed a dismal 4-7-0 record in their last 11 games, ranking 22nd in the NHL for goals scored in that stretch. Yet they sit third overall in the Eastern Conference and second in the Atlantic Division with 34 games remaining.
The team's perseverance is what's driving Dubas to pursue trade options ahead of the Feb. 25 deadline.
"The way they've hung in and handled those things...I think they've earned the right for us to explore ways we can continue to make the team better," Dubas said. "We're trying to do that and if there are things that are fair that fit for us in the short and long term, then we'll continue to explore all that."
Ideally, Dubas would like to target players with term on their contracts as opposed to rentals, even if Toronto's favourable cap situation this season ($5.5 million in space) is unlikely to carry over into the next once Matthews and Marner are extended.
That prospect isn't putting pressure on Dubas to make a deal, though.
"Our hope is that our window where we're in contention and continue to get better expands for many years – as many as humanly possible," he said. "We may not have the same cap space at the deadline in the future, but that's where we'll be expecting our development model and our program here and some internal development of our guys. [Right now], it's just finding the right people and players who can come into the locker room and help us."
The other thing Dubas said he won't do is let this tough stretch for the Leafs force his hand on any decisions. In the past, Dubas watched his OHL Sault Ste. Marie Greyhounds and AHL Toronto Marlies encounter little adversity in the regular season, only to be tripped up by a tough playoff grind.
So swooping in with a quick fix isn't Dubas' solution; that has to come from within the team itself.
"It's a good time to reflect on really how the team is playing, where the team is at and what we can improve on," he said. "It gives the group a good time to reflect on how we can rely on each other and help to pull our way out of it. Myself and Mike [Babcock] together and then Mike and the players together with his staff, so it's a good time. It's a great opportunity."