Ekblad, Gaudreau named as All-Star replacements for Johnson, Crosby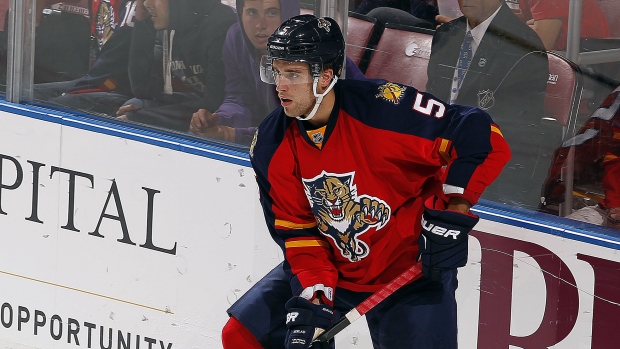 The All-Star Game is down another player.
Defenceman Erik Johnson of the Colorado Avalanche is the latest player to drop out of the mid-season exhibition due to injury.
His replacement is a fellow blue-liner and first overall pick, the Florida Panthers' Aaron Ekblad.
The 18-year-old rookie has nine goals and 25 points this year.
Another rookie, Johnny Gaudreau, has also been named as an injury replacement for Pittsburgh Penguins star forward Sidney Crosby.
Ekblad and Gaudreau will join fellow rookie Filip Forsberg as All-Stars. The pair had already been scheduled to compete in the Skills Competition, which features five rookies who are invited to the event but don't play in the actual All-Star Game.
Johnson, meanwhile, joins a list of players sitting out that already includes Evgeni Malkin, Sergei Bobrovsky and Pekka Rinne.
This was the first All-Star selection for the Johnson, who is suffering from a lower-body injury.
By NHL rule, any player who misses the All-Star Game must sit out their team's next regular season game.
The draft takes place tonight at Nationwide Arena, with the Skills Competition on Saturday and the All-Star Game on Sunday.