Everything you need to know about the women's curling season
Check out TSN.ca's preview of the women's season with the top storylines to keep an eye out for, predictions from our curling experts, the best shots from last year and key dates to circle on your calendar.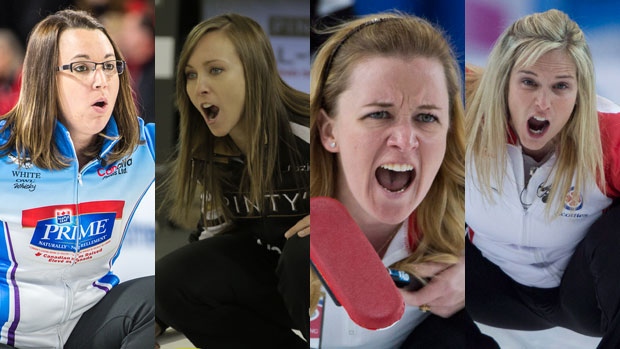 The 2016-17 curling season is upon us. Check out TSN.ca's preview of the women's season with the top storylines to keep an eye out for, predictions from our curling experts, the best shots from last year and key dates to circle on your calendar.
Top Storylines
Homan's Road Back to the Scotties
For the first time since 2012, Rachel Homan failed to qualify for the Scotties Tournament of Hearts last season, thanks to an upset victory by fellow Ottawa Curling Club member Jenn Hanna in the Ontario provincial final.
The two-time Scotties champion still had a terrific season, winning the most money of her career on Tour and qualifying for the Olympic Trials, but the national championship absence definitely put a damper on things.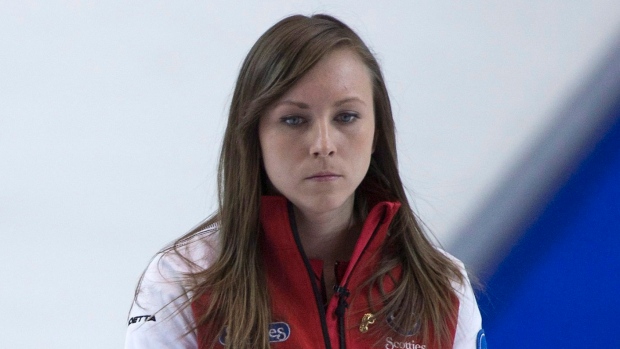 It's rare that a rink of Team Homan's calibre fails to qualify for the big dance. Five-time Scotties champ Jennifer Jones has been there every year since 2005 (aside from 2014 when she was winning Olympic gold in Sochi) and Colleen Jones, winner of six national titles, missed the event just twice from 1991 to 2006.
The 27-year-old skip will once again captain the crew of third Emma Miskew, second Joanne Courtney and lead Lisa Weagle in 2016-17. Count on the mishap at provincials being a blip on the radar. This rink is far too talented and experienced to let the same thing happen two years in a row.
Homan should once again finish first (or close to it) on the WCT Money List and qualify for the Canadian championship in St. Catharines in search of her third Scotties. There, she'll be contested by the likes of Chelsea Carey of Team Canada and Jones, assuming it's not her turn to be upset in her home province.
Unlikely Scotties Finalists Look to Keep Rolling
The absence of Homan, Val Sweeting and Stefanie Lawton at the Scotties last year resulted in some unfamiliar names getting an opportunity to prove their worth on the national stage.
Northern Ontario's Krista McCarville, who was back curling after taking a year off, made it all the way to championship game at the Scotties where she fell to Carey, who was making just her second appearance at the event.
After the win, Carey needed to reach the podium at the world championships in Swift Current, Sask., to secure her spot at the Canadian Olympic Trials. She fell in the bronze-medal game to Russia's Anna Sidorova, and as a result, lost her berth.
All in all, both Carey and McCarville had the seasons of their careers in 2015-16. It will be interesting to see if they continue their success or if they take a step back.
Team Carey, who'll play just their second year together as a foursome, will represent Team Canada at the Scotties. They'll be motivated after the disappointing end to last season, but will have to deal with the added pressure of wearing the maple leaf on their back. Lead Laine Peters is the only who has done it before, winning the title with Heather Nedohin in 2012. If they can't get their Trials spot back at either the Canada Cup or Scotties, they can still qualify if they finish high on the CTRS. They finished fourth last year which puts them in a good position.
McCarville's young team is back as well and will strive to take down Tracy Fleury once again in the battle for Northern Ontario.
Another squad to keep an eye on will be Winnipeg's Team Kerri Einarson, who finished fourth at their first Scotties last year. They'll be in tough to get back as they have to go through Team Jones in the Manitoba Playdowns, but should be in contention regularly on the Grand Slam circuit. Olympic Trials qualification is definitely in the cards.
Year Two of Team Rocque
Two-time world junior champion Kelsey Rocque will once again skip her young Edmonton squad of third Laura Crocker, second Taylor McDonald and lead Jen Gates.
The foursome won a couple events on Tour last season which was good enough for a very solid third-place finish on the Money List. They also placed in the top 10 on the CTRS. Not bad for a first-year team with a rookie skip.
But what will year two bring?
Expect to see Team Rocque at all the big events on WCT this season, including their second straight appearance at the Canada Cup. The team has already announced they won't be participating at the Alberta provincials this season as Rocque and McDonald will be competing at the 2017 Winter Universiade in Almaty, Kazakhstan. But an appearance at the Scotties in the near future is a real possibility for this squad.
Keep an eye on this team. They may not be able to take over the Homans and Jones of the world quite yet, but seem like a group that will do damage for years to come.
Continued progression is key for Team Rocque in their second campaign together.
Olympic Trials Qualification Heats Up
By the end of 2016-17, seven of the nine spots for the Canadian Olympic Trials (Dec. 2-10, 2017 in Ottawa) will be determined. The last two spots will be secured at the 2017 Pre-Trials in Summerside, PEI, from Nov. 6-12, 2017.
Homan booked her spot last season by winning the 2015 Canada Cup in Grande Prairie. Defending Olympic champion Jones will be going to the Trials as well after Carey failed to medal at the world championships.
Teams can qualify for the Olympic Trials this year with wins at the Canada Cup or the Scotties Tournament of Hearts, as well as placing high on the CTRS. Along with Homan and Jones, Val Sweeting, Carey and Einarson all finished in the top five on the CTRS last year, giving them a leg up on qualification.
For a complete list of the 2015-16 CTRS rankings, click HERE.
For a detailed description of the qualification process for the 2017 Tim Hortons Roar of the Rings Canadian Curling Trials, click HERE.
Qualification for the Canadian Mixed Doubles Olympic Trials (Jan. 2-7, 2018) will also ramp up this season. You can check out all of that information right HERE.
What should we expect from the new-look teams?
There wasn't nearly as much change in women's curling this summer as there was on the men's side.
The most notable alteration came from Stefanie Lawton's Saskatoon rink. Vice Trish Paulsen left the rink after just one season and was replaced by veteran curler Beth Iskiw. The 37-year-old was the longtime third of Heather Nedohin (they won a Scotties together in 2012) before Nedohin stepped away from the game a couple years ago. Lawton was upset at provincials last season, marking the first time since 2013 that she failed to qualify for the Canadian championship. Team Lawton, who also added world junior champ Jessica Iles at lead, has a good chance of returning to the elite level this fall after the changes.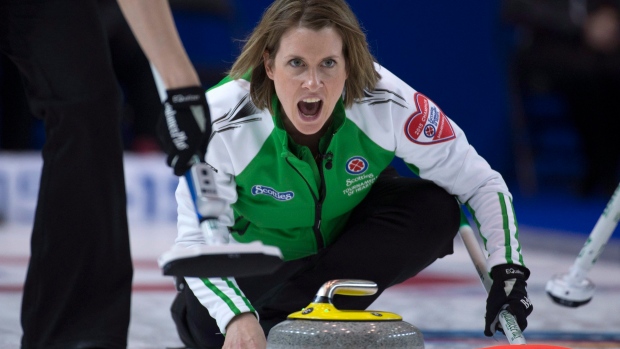 Some other moves include skipper Michelle Englot taking over Kristy McDonald's rink in Manitoba, Sweden's Margaretha Sigfridsson adding Cissi Ostlund to throw last rocks, Lauren Gray replacing Sarah Reid at lead for Even Muirhead's squad and the addition of Erin Carmody to the champions of Nova Scotia, Team Jill Brothers.
For a complete list of the new-look rinks, click HERE.
Where's the Gold?
Canada is a superb curling nation, both on the men's and women's side. They have some of the best rinks in the world and they proved that by winning double gold at the 2014 Olympics in Sochi. But for some reason, one title has eluded Canadians for the last eight years.
Will this be the year Canada ends their drought at the women's world curling championship?
The last time Canada struck gold at the women's worlds was back in 2008 when Jennifer Jones (with Cathy-Overton Clapham as her vice) beat Wang Bingyu of China in the final. British Columbia's Kelly Scott had won it for her country the year prior.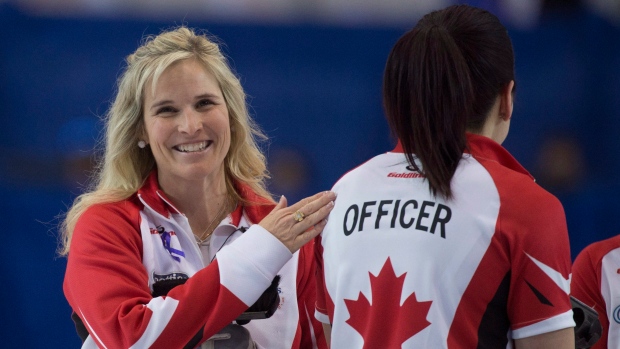 Canada has captured 15 golds in the event's history, seven more than second-place Sweden. But ever since Jones' triumph, the success has dried up. Take a look at Canada's troubles since 2008.
Canada at the Women's Worlds
| Year | Team | Results |
| --- | --- | --- |
| 2009 | Jennifer Jones | Fourth |
| 2010 | Jennifer Jones | Bronze |
| 2011 | Amber Holland | Silver |
| 2012 | Heather Nedohin | Bronze |
| 2013 | Rachel Homan | Bronze |
| 2014 | Rachel Homan | Silver |
| 2015 | Jennifer Jones | Silver |
| 2016 | Chelsea Carey | Fourth |
It's hard to figure why this is happening. Maybe it's poor play or just bad luck, but most likely it's because the other teams are just really good. The Swiss have won it four of the last five years and that's with three completely different teams (Mirjam Ott in 2012, Alina Patz in 2015, Binia Feltscher in 2014 and 2016). Furthermore, Scotland, Sweden, Russia and Japan have teams that are capable of beating Canada more than once during a week of curling. It's not that the Canadian teams have gotten worse. Everybody else has just gotten better.
So whoever earns the right to sport the maple leaf in Beijing, China this year will be expected to bring home gold, but it won't be a walk in the park. Just like hockey, it's gold or bust when it comes to curling in Canada.
Top Shots from Last Season
The 2015-16 season was filled with great moments and beautiful shots. Take a break from the preview and check out the best of the best from last year.
TSN's Curling Experts Make their Picks
What do Vic Rauter, Cheryl Bernard, Russ Howard, Bob Weeks and Cathy Gauthier think will happen this year? Take a look at their predictions for the national championship, money leaders and Olympic Trials qualifiers. For an in-depth look at their selections and what they're most excited to see this season, click HERE.
Bold Predictions
Scotties

Money Leader

Trials Qualifiers (Homan, Jones in)
Vic Rauter
McCarville

Muirhead

Sweeting, Carey,

McCarville, Rocque, Einarson

Russ Howard
Homan

Homan

Sweeting, Carey, Rocque, Campbell,

McCarville

Cheryl Bernard
Homan

Sweeting

Carey, Sweeting, Rocque, Einarson, Fleury
Bob Weeks
Homan

Muirhead

Carey, Sweeting, Rocque, Einarson, Fleury

Cathy Gauthier
Homan

Sweeting

Sweeting, Fleury, Carey, McCarville, Rocque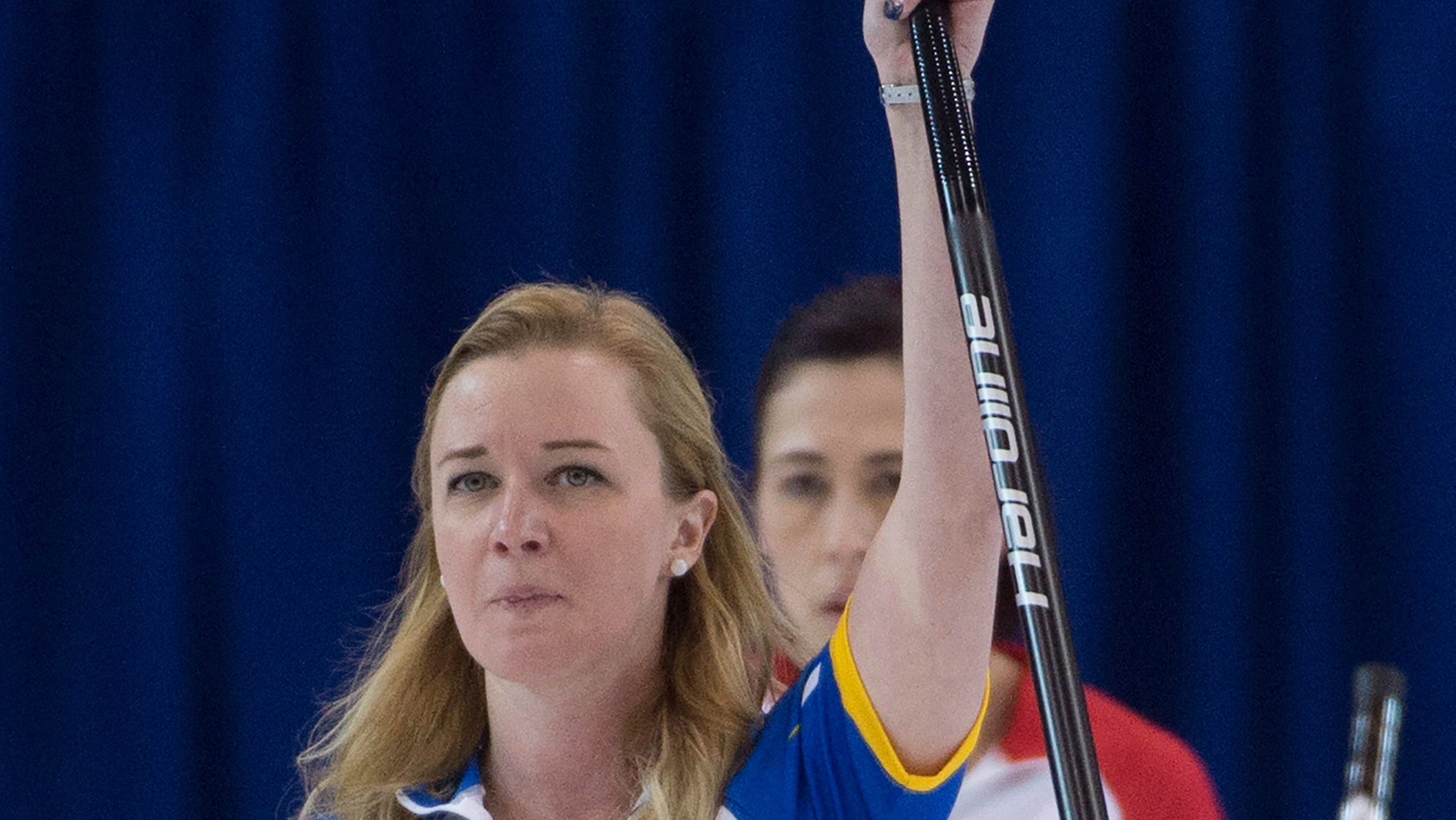 Who will win the 2016 Scotties?
Key Dates
Home Hardware Canada Cup from Brandon, MB - Nov. 30 to Dec. 4
World Financial Group Continental Cup from Las Vegas, NV - Jan 12-15
Scotties Tournament of Hearts from St. Catharines, ON - Feb 18-26
World Women's Curling Championship from Beijing, China - Mar 18-26
For the complete Season of Champions schedule, click HERE.
For the complete World Curling Tour schedule, click HERE.