Flames' goalie search is on, Oilers seeking D
Brad Treliving could see the question coming from a mile away. So the Calgary Flames GM on Thursday decided to attempt a little levity when asked about his very public search for a No. 1 goaltender, Pierre LeBrun writes.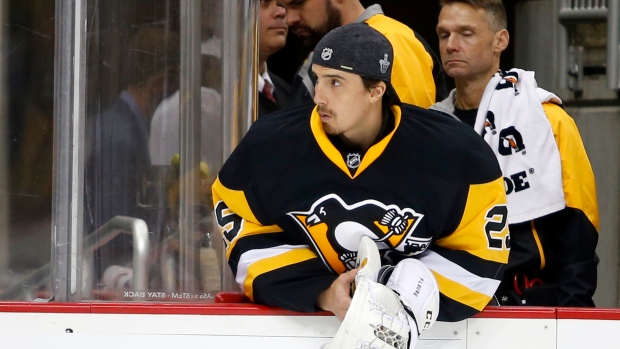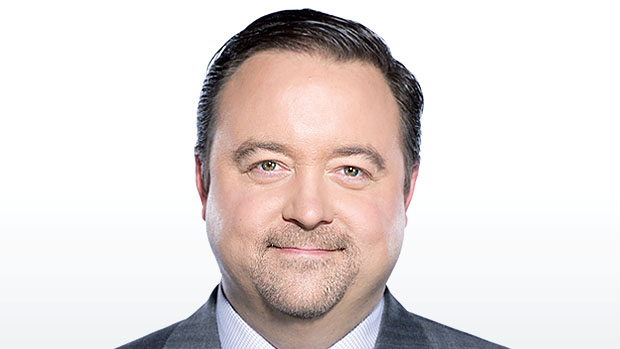 BUFFALO, N.Y. -- Brad Treliving could see the question coming from a mile away.
So the Calgary Flames GM on Thursday decided to attempt a little levity when asked about his very public search for a No. 1 goaltender.
"They tell me it's good to have one," chuckled Treliving to a media scrum at the team's hotel.
Well, yeah. It would be nice if the Flames had someone in net opening night next season.
"We're in a bunch of different markets on that, so we'll see how it goes," he added more seriously.
Ben Bishop? Marc-Andre Fleury? Brian Elliott?
Just which goalie exactly ends up in Calgary remains to be seen but my sense is that Bishop tops the list as far as the Flames' interest. Now that expansion is official, the Tampa Bay Lightning know they've got 12 months to figure out their goalie situation and I think it's more likely than not that they trade Bishop sooner rather than later in order to maximize his value since he's got just one year left on his deal.
Either way, the expansion draft rules that stipulate teams protecting only one goalie should benefit the Flames in their search of a goalie. Right?
"Yeah, that's a fair statement, that's fair," he said, smiling. "It's a balancing act of timing, it's a balancing act of acquisition cost, it's all those types of things. You've seen it in the market so far. There's deals that have been done because of expansion coming [eg., Frederik Andersen to Toronto]. I expect there will be more, but when those happen, we'll see."
The belief is that the Pittsburgh Penguins are asking too high a price from Calgary in a Fleury deal, perhaps because GM Jim Rutherford doesn't feel he truly has to move Fleury now, that maybe he can start next season with Fleury and Matt Murray, and decide later what to do.
In Bishop's case, it's not just the price that Tampa Bay might want in return, but the bigger concern for Calgary might be trying to sign Bishop to an extension and how much that would cost. What if his asking price would be north of $6 million a season?
In any case, Treliving continues to work away at getting his goalie.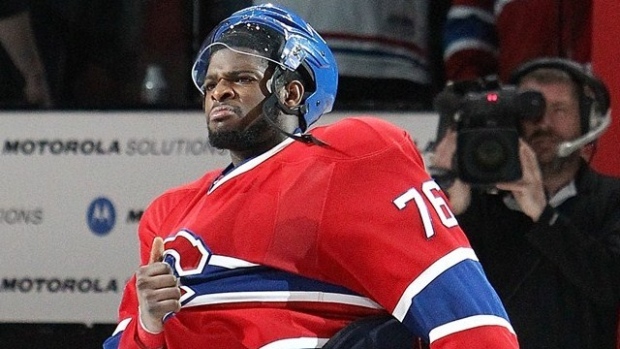 Oilers Watch
The Edmonton Oilers, meanwhile, continue their quest to bolster their blue-line.
"I'd like to have a solid defender in there that can play a versatile game, that can play in the top four," Oilers GM Peter Chiarelli said Thursday. "It doesn't mean we're going to fix it in one fell swoop either. But I'd like to get some permanence to the first step in fixing it."
Sources confirm the Oilers have had chats with the Montreal Canadiens on star defenseman P.K. Subban, although whether or not there's a fit there remains to be seen.
It's not even clear if Habs GM Marc Bergevin would truly trade his star blue-liner or whether he's just taking calls on him because of the fact the player's no-movement clause kicks in July 1.
In other words, if a team offers a deal he can't refuse, maybe Bergevin does it.
The Oilers have looked at other defense options too, and they've got the fourth-overall pick in Friday night's draft to dangle.
"I've had discussions that include that pick. We're looking at all the different options: making the pick, trading down, including that pick in a trade for a defenseman, I've had discussions with teams on all those options," Chiarelli said.
One rumor out there has the Canadiens perhaps asking for center Leon Draisaitl on top of the fourth-overall pick in a package for Subban, although that was not confirmed by anyone connected to either team.
If you're the Oilers, what price are you willing to pay for Subban? Generally speaking, Chiarelli was asked about the difficulty of acquiring No. 1 defensemen.
"It's hard. ... How many true No. 1 D are there in the league? Maybe there's 12," he said. "So there's 30 teams and maybe there's 12 No. 1 D. To think that you're going to get a No. 1 D, it's tough. It's tough."
Added Vancouver Canucks GM Jim Benning, when later asked the same question: "There's 10 or 12 true No. 1 defensemen in the league."
The Canucks, sources confirm, have also chatted with the Canadiens about Subban. The Canucks have the No. 5 overall pick. One popular theory out there Thursday was that the Habs were hot for prospect forward Pierre-Luc Dubois and perhaps would want to reach out to the Canucks if he's still sitting there when Vancouver is up to draft Friday night.
Would that be part of some kind of Subban package? Seems like long shot to me. But who knows? All I can say is that sources around the league again Thursday said Montreal was getting a steady amount of inquiries on Subban. That doesn't mean he'll move, but it's a name creating all kinds of buzz for obvious reasons.
Another team creating buzz are the Columbus Blue Jackets, who hold the third-overall pick and talking to teams about moving said pick.
"Yeah, there's been a lot of action, I'm keeping all the options open because I just want to know what the marketplace is," Jackets GM Jarmo Kekalainen said Thursday. "If it makes the most sense to move up or move down, we'll do what is the best thing for the organization is."
Move up? That would suggest the No. 2 overall pick held by the Winnipeg Jets. The Toronto Maple Leafs hold the No. 1 pick.
"Lots of conversations, but nothing that I can sit here and say I'm looking to trade away from," Jets GM Kevin Cheveldayoff said Thursday when asked about teams trying to get the No. 2 pick.
If the Jackets do move down, it's likely they'll include in the trade a player contract to create cap room. There's been lots of buzz about a potential offer sheet to restricted free-agent defenseman Seth Jones because the Jackets are so tight against the cap, but the reality is that the Jackets are just one player buyout away from being fine on that front.
While the Oilers entertain offers on their fourth-overall pick, so are the Canucks at No. 5.
"There's been a lot of calls, a lot of interest in the No. 5 pick so far," said Benning. "We'll just see where it goes here in the next day or so."
But when pressed, it didn't sound like moving that pick was a likelihood.
"It's going to take a lot to get that No. 5 pick away from us," said Benning. "It's been a tough year for our team, but this is a chance for our fan base to get real excited. We're going to get a real good player at five, a player that's going to be part of our foundation for the next 10 or 15 years. So we're real excited about the player we're going to get at five. As of right now, I would say we're keeping the pick and making the pick at five."
I asked Benning about his team's interest in pending unrestricted free-agent winger Milan Lucic, whom the Los Angeles Kings have given permission to start speaking to other teams.
"He'd be a guy that we have interest in," said the Canucks GM. "He's from Vancouver. He's been a good player in the league for a long time. He's a unique player, a power forward, so we would definitely have interest in him."
The Oilers will also surely make him an offer, Chiarelli knowing Lucic well from their Boston Bruins days together.
The UFA talking window opens Saturday and it's a period that Chiarelli for one feels has been beneficial for teams.
"I think it's a productive period, the shopping period," said the Oilers GM.
"I think you can get a real good sense of where things are going to go. I think the reason for putting it in is to kind of temper that race that starts at noon on July 1. And I think it does that. We'll have discussions and we'll have meetings. As will most other teams."
Elsewhere:
The signing of Keith Yandle by the Florida Panthers officially ends Brian Campbell's tenure there. The 36-year-old pending UFA blue-liner has been linked to a potential return to the Chicago Blackhawks and there's merit to that if GM Stan Bowman can make it work under the cap.
Speaking of the Blackhawks making cap room, the name of forward Marcus Kruger has been making the rounds the last few days as a potential trade chip for Chicago.