Former prosecutor: Stoll likely to get 'slap on wrist'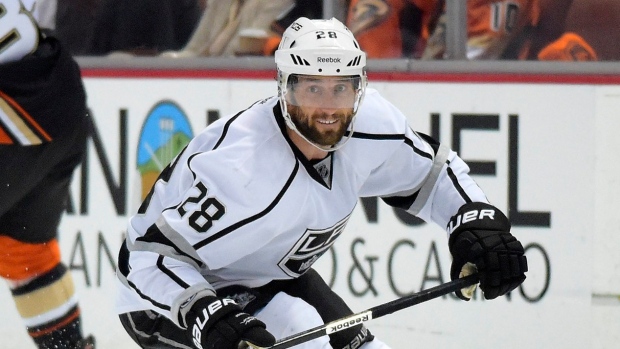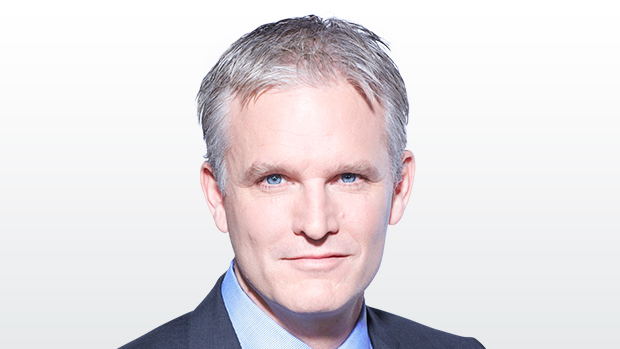 Los Angeles Kings forward Jarret Stoll will probably be able to negotiate a "slap on the wrist" after being arrested and charged in Las Vegas on Friday for possession of cocaine and another illegal recreational drug, says a former state prosecutor.
Michael Pariente, who has been a criminal defence lawyer in Las Vegas since 2006, said he's represented dozen of people accused of drug possession - many of them Canadian - and in every case, the prosecutor has offered first time offenders a plea deal.
Pariente said prosecutors in Clark County, Nevada, would probably allow Stoll to plead guilty to misdemeanour possession of a dangerous drug not to be introduced into inner state commerce. If he does plead guilty to that misdemeanour, Stoll, who was released Friday night on $5,000 bail, according to court records, would probably pay a fine of up to $1,000. He's also be required to take online drug awareness court, a computer course that requires about four hours of time but can be completed anywhere.
"It's pretty much a slap on the wrist," Pariente said in an interview. "Even if he was going to represent himself they'd make him an offer like this."
It's possible the judge might also demand Stoll perform some community service.
If he avoids any other criminal charges for the next six months to one year, Pariente said, it's likely that the judge would agree to grant a dismissal, meaning he would not have a criminal record. After two years, he could apply to seal his conviction, which would prevent anyone from obtaining information about his case through a background check.
Either way, Pariente said MGM, the Las Vegas resort where Stoll was arrested, would probably give the NHL player an official trespass notice, barring him from visiting any of their properties.
"It's pretty much a permanent ban," Pariente said.
Unless Stoll has obtained U.S. citizenship (Stoll played the past seven seasons with Los Angeles), it's still possible that if he's convicted of a misdemeanour that he could be barred from traveling to the U.S.
"Immigration would have the discretion not to grant him entry," Pariente said.
Another former prosecutor said it's possible that the district attorney Steve Wolfson might dismiss the case completely.
"The first thing they're going to do is analyze the drugs, and that takes the longest, anywhere from a week to a couple of months," said Ben Nadig, a former municipal prosecutor in Las Vegas who now works as a criminal defence lawyer. "After it's analyzed they'll have a plea deal negotiated in a couple of minutes."
Nadig said dismissals are commonplace for first-time offenders.
"All you have to do is push a little harder, but that shouldn't be too hard if (Stoll) hires someone with half a record," Nadig said. "Wolfson is a new D.A., so he might be more hesitant to do so."
The only thing that would prevent a plea deal would be if Stoll has a prior criminal record, Nadig said.