Grubauer to start Game 1 for Capitals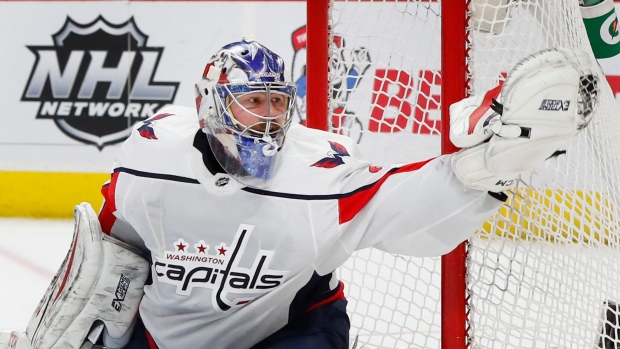 The Washington Capitals will start Philipp Grubauer over Braden Holtby in net in Game 1 against the Columbus Blue Jackets.
The 26-year-old has played in 35 games for the Capitals this season, recording a 15-10-3 record with a .923 save percentage and 2.35 goals-against average.
Holtby, who was the Caps' starter for most of the regular season, finished the year with a 34-16-4 record with a .907 save percentage and 2.99 GAA.
After posting a save percentage of .910 or higher in each of the first four months of the season, Holtby struggled down the stretch. He had a .886 save percentage over his final 17 starts of the season starting Feb. 1 with an 8-7-2 record.
The Capitals open their first-round series against the Blue Jackets on Thursday.