Habs sign Montoya to two-year extension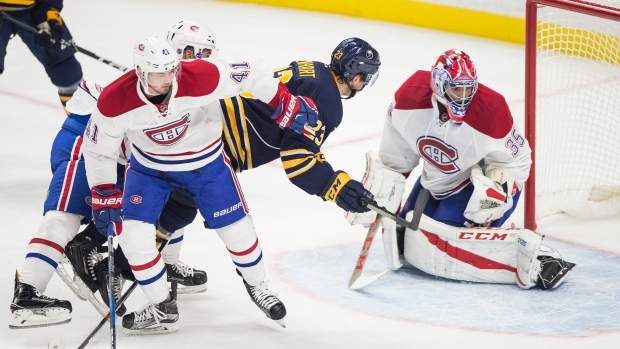 MONTREAL — The Montreal Canadiens have signed goaltender Al Montoya to a two-year, $2.125 million contract extension, a modest increase from the $950,000 he will make this season.
The six-foot-two, 209-pound native of Chicago has a 4-4-2 record with one shutout, a 2.74 goals-against average and .909 save percentage backing up Carey Price this season.
Montoya, 31, has a 59-44-20 record in 147 career regular-season games with Arizona the New York Islanders, Winnipeg and Florida.
He was selected in the first round, sixth overall by the New York Rangers at the 2004 NHL draft. He first joined the Canadiens as a free agent on July 1.
The deal gives the Canadiens two goaltenders under contract in advance of the 2017 expansion draft, meaning they can protect Price and expose Montoya for selection by the incoming Vegas Golden Knights.