Holland on Zetterberg: 'I'm hoping he'll play'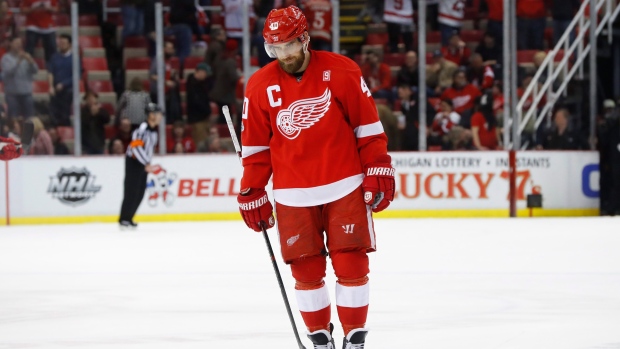 Detroit Red Wings general manager Ken Holland did little to calm concerns about captain Henrik Zetterberg's 2018-19 playing status on Friday.
Zetterberg appeared in all 82 games last season, but his future has been put in doubt this off-season due to lingering back issues.
"I am anxious to know where Henrik Zetterberg is at," Holland said Friday, per the Detroit Free Press. "He's a bit of an unknown as far as health. Have talked to his agent - he has had tough summer. He hasn't been able to train anywhere near where at past summers.
"I'm hoping he'll play."
The 37-year-old posted 11 goals and 56 points last season and remains signed for three more seasons at a $6.08 million cap hit, though his salary sits at $3.35 million this year and $1 million in each of the following two seasons.
Red Wings head coach Jeff Blashill was noncommittal when asked last month whether the centre would be back with the team.
"At this point, I haven't heard anything from Henrik to say that he is or is not playing," Blashill told the Free Press. "The biggest thing with Henrik is how healthy is Henrik? I know he spent the whole second half of last season not practising because of his back. He ground it out because he is the ultimate warrior, one of the best I have ever been around, and was able to still be a real good player. But that continues to take a wear and tear on your body.
"So I think he is in the process of deliberating to see, where is his back at? And only Henrik can answer that and it will be answered I am sure come camp time."
A veteran of 1,082 games - all with the Red Wings - Zetterberg has 337 goals and 623 over his career.
He will turn 38 in October.