Hot Button Issues: Makar making strides with Minutemen
Can Makar develop into the Canadian Erik Karlsson?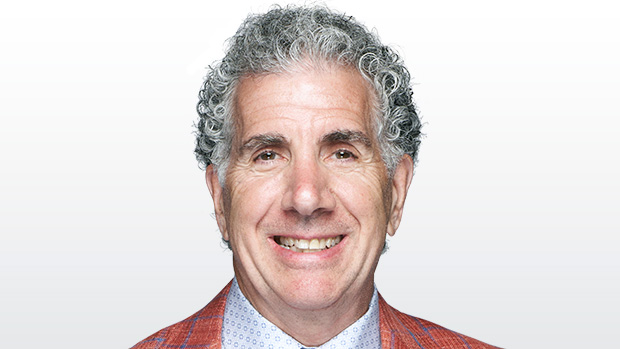 TSN Director of Scouting Craig Button checks in with the latest news and notes in the world of hockey prospect evaluation:
1. Cale Makar (D) UMass-Amherst
Makar, the fourth-overall pick to the Colorado Avalanche in the 2017 Entry Draft, has a goal and five points in eight games played for the UMass Minutemen. He also finds himself in the top 5 in shots on goal for defencemen in the NCAA with 28. He's playing more minutes for his college team than he did last season for Brooks Bandits of the Alberta Junior Hockey League. Makar's comfort level is getting better with each passing week. As that comfort increases, you can expect his impact to also increase. His combination of skill and offensive prowess should earn him a spot on Team Canada at the World Juniors.
2. Rasmus Dahlin (D) Frolunda
Dahlin, with three goals and seven points in 15 Swedish Hockey League games, was named to the national team for the upcoming Karjala Cup, which is serving as an Olympic preparation tourney. While participating in the Olympics may have looked like a long shot for the 17-year-old Dahlin earlier in the season, that's no longer the case. Al Iafrate and Ed Olczyk suited up for the U.S. at the 1984 Olympics as 17-year-old players. Dahlin could be on his way to joining that exclusive club.
3. Benoit-Olivier Groulx (C/) Halifax
Groulx was the first-overall selection in the 2016 QMJHL Midget Draft. A very good two-way centre who continues to push his level of play higher, he plays a style of game that reminds me of Philadelphia Flyers pivot Sean Couturier. Groulx has nine goals and 15 points in 17 games for the Mooseheads this season. He was also a key member of the gold medal-winning Team Canada at the Ivan Hlinka Memorial Tournament in August.
4. All eyes on Sweden
NHL scouts will be spending a lot of time in Sweden this season. It's a fine year for prospects from that country heading into the 2018 NHL Draft. There were 11 Swedish players ranked in the top 62 on the preliminary Craig's List, and that number could be higher as the season progresses. Dahlin is an elite No. 1 defenceman and will be the first-overall pick, but the list of impressive players behind him ensures the Swedish flag will be prominently displayed at the draft in Dallas.
5. A look into the future
The 2017 World Under-17 Hockey Challenge gets underway on Sunday in Dawson Creek and Fort St. John, B.C. It's a look into the future as Connor McDavid, Auston Matthews and a long line of current top NHL players played in the tournament. The first-overall picks from the WHL (centre Peyton Krebs of the Kootenay Ice), OHL (centre Ryan Suzuki of the Barrie Colts) and QMJHL (centre Alexis Lafreniere of the Rimouski Oceanic) will be players to watch. For the U.S., centres Jack Hughes and Alex Turcotte (son of 1983 Montreal first-round pick Alfie), are two players to keep an eye on. There will be many other players who will demonstrate high NHL potential. I'll be updating those players from the tournament during the week. TSN will broadcast the semi-final, bronze and gold-medal games on Nov. 10 and 11.
Where scouts will be this weekend
Scouts are headed to Hämeenlinna, Finland, to watch the Under-18 5 Nations Tournament, which begins on Nov. 7 and concludes on Nov. 12. National Teams from Sweden, Finland, Switzerland, Czech Republic and the U.S. will be participating. It's a significant tourney to watch top European and U.S. prospects compete, and for important evaluations for the 2018 NHL Draft.