Iginla skates again with Bruins' AHL team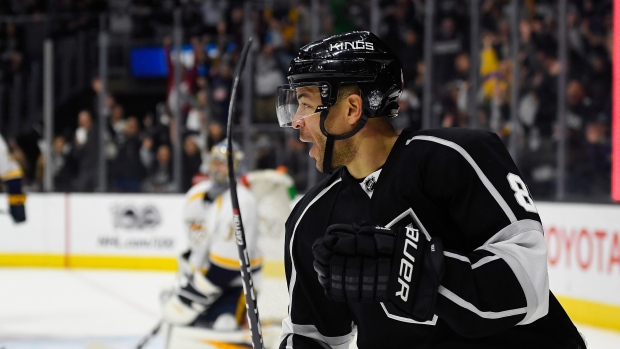 Jarome Iginla was back on the ice Thursday, skating with the AHL's Providence Bruins wearing what appeared to be a Colorado Avalanche helmet and Los Angeles Kings pants.
Iginla also skated with Providence on Tuesday.
The 40-year-old Edmonton native told The Providence Journal's Mark Divver that he would like to resume his hockey career having recuperated from hip surgery four months ago.
"I'd love to still play," Iginla told Divver on Tuesday. "This is kind of the first step, getting out here and seeing how it is. I wanted to see if I can still go. I don't have any deals at this point."
TSN Hockey Insider Pierre LeBrun reported earlier in the week that Iginla's participation came with no strings attached and was given the green light by the Bruins.
Iginla last played in the NHL for the Kings following a mid-season trade from the Avalanche. In 80 games combined between the two teams that year, he had 14 goals and 13 assists.
For his career, he has 625 goals and 675 assists over 1,554 games.