Insider Trading: Cost for Kane increases to four assets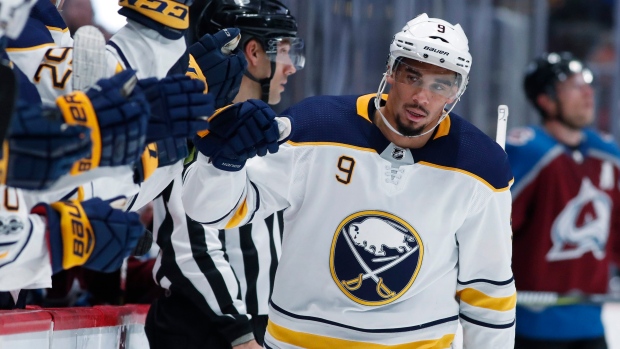 The TSN Hockey Insiders discuss why the toe on the blueline rule has become a nightmare for the NHL, how the price for Evander Kane has increased to four assets, Penguins GM Jim Rutherford's interest in making an early trade before the deadline, and the number of high-profile defencemen who are available.
---
Offside Reviews
Has this current epidemic of offside reviews become a familiar nightmare for the National Hockey League?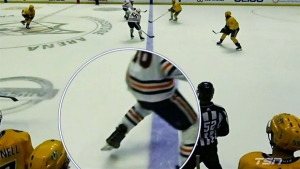 Darren Dreger: It really has. In 1999 you had the toe in the crease debacle and obviously that impacted the Stanley Cup Final and really that's what the National Hockey League is most concerned with. Now it is the toe on the blueline and every week there's another example of how something introduced to eliminate egregious missed offsides is now being dissected by millimeters. Some frankly want the video process specific to offsides scrapped all together. That's not going to happen, the league isn't going backwards. Others want a clearer definition or an expansion of the definition of the rule, and one idea suggests that you use the TV feed only for the review and get rid of the blueline camera. So if the feed supplies an inconclusive look, then you live with it and the call on the ice stands.
James Duthie: The part about the skate being on the ice or not, they looked at changing that but for some reason didn't. Might they still?
Pierre LeBrun: There's no question that it's a possibility, Colin Campbell telling me last week that he's going to take another run at this when the GM's meet in March. He was the guy that came out of the meeting last March and was disappointed that he couldn't find consensus because he was concerned that a skate in the air over the blueline was going to be an issue moving forward, and has it ever. At least eight or nine goals this year have been called back just on that. I think Colin Campbell's point on this is that in the spirit of the offside rule, if the body is not across the blue line but simply the skate above the blueline, it should be onside. He'll take another run at it in a few months.
Trade Talk
Is the price for Evander Kane getting larger?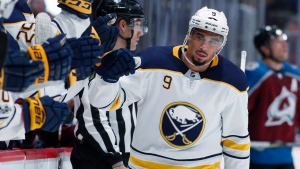 Darren Dreger: Yeah, Pierre LeBrun last week talked about it being three pieces and it will be a minimum of three pieces. I suppose it depends on the pieces that you're talking about, a first round draft pick, a prospect and a conditional draft pick, if that team is successful in extending Evander Kane. But there are teams out there who now say that Jason Botterill, the General Manager of the Sabres would like as many as four pieces and included is also an NHL roster player. So you don't get what you ask for unless you ask for it first.
Penguins looking for depth
James Duthie: Penguins GM Jim Rutherford, very good executive, three Stanley Cup Rings, he's a very nice man but he's become my nemesis because he ruins Trade Centre every year by making an early deal. Might he do it again for the Pens?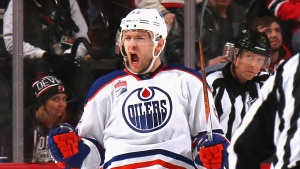 Bob McKenzie: He would certainly like to try and do that. He's been talking a lot to Jason Botterill about Evander Kane but a scoring winger like Evander Kane might be a luxury that the Penguins cannot afford. Especially at the prices Darren mentioned. What they're looking more for is forward depth at the centre position, third or fourth line. One of many candidates that would be potentially out there is a guy who would be an unrestricted free agent like Mark Letestu of the Edmonton Oilers. In terms of what Pittsburgh might give up to try and get a centre of some nature could be defenceman Ian Cole who has fallen out of favour with head coach Mike Sullivan.
Dealing for Defenceman
James Duthie: One guarantee every year is that everybody wants defenceman at the deadline and this year there may be some prominent names available?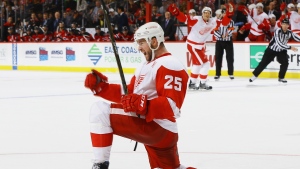 Pierre LeBrun: Let's start with Mike Green who right now isn't on the market because the Detroit Red Wings have not given up on their season just yet. But at some point in time the math will catch up and they'll have to go through Green's people at New Port Sports. He's got a full no-trade clause. For a right handed power-play guy, a lot of teams are going to lineup. He's got a $6 million cap hit that the Wings will eat a bunch of that to make a trade happen. One team I think you have to keep an eye on is Tampa Bay, who I think would like an upgrade in their top-four. Although again they haven't talked to anyone yet.
Jack Johnson, we know he's asked for a trade. Several teams I'm told have reached out to Columbus since he did ask for that trade over the weekend. Tough part for Columbus is they want a forward back. They don't want to make a rental deal where they get draft picks in return, so that will be a tough thing to do for Jarmo Kekäläinen.
Finally Paul Martin, who cleared waivers on Tuesday, now it's a good thing he wants to play in the AHL to show other NHL teams what he's got to create a better market for himself. A couple of contenders have called but they want to see him play.