Isles D Boychuk (LBI) out 3-4 weeks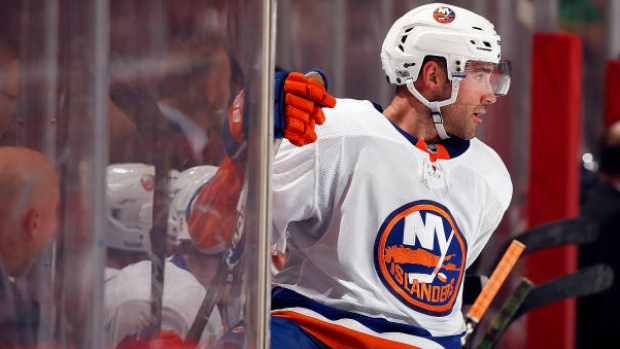 The New York Islanders will have to play their second-round series without defenceman Johnny Boychuk.
The 35-year-old will miss three-to-four weeks after sustaining a lower-body injury in the Islanders series-clinching win over the Pittsburgh Penguins on Tuesday. Boychuck left the team's Game 4 victory after blocking a shot with his left leg and did not return.
He had one assist in four games during the first-round sweep of the Penguins. In 74 regular season games, Boychuk posted three goals and 19 points while averaging 18:50 of ice time.
Boychuk won the Stanley Cup in 2011 as a member of the Boston Bruins.