Jagr in touch with 2-3 NHL teams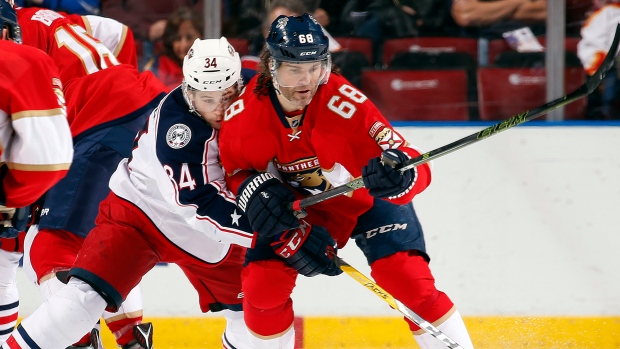 Jaromir Jagr is drawing interest from the KHL, but his dream of playing again in the NHL may not be dead yet.
According to TSN Hockey Insider Pierre LeBrun, Jagr is in contact with two-to-three NHL clubs and is hoping to sign before the end of training camp.
Should he fail to sign before the end of camp, LeBrun reports Jagr could then look into joining the KHL and playing in the Olympics.
However, in any scenario, the 45-year-old is not considering retirement, according to LeBrun.
Jagr spent last season with the Florida Panthers, scoring 16 goals and adding 30 assists while appearing in all 82 games. He became the league's second-leading scorer all-time last season, with his 1,914 points trailing only Wayne Gretzky.
Larry Brooks of the New York Post reported in July the Panthers promised to re-sign Jagr after the expansion draft, but then changed their mind.