Jagr still serious about playing until he's 50
Jaromir Jagr is a pending unrestricted free agent, but as he told TSN Hockey Insider Pierre LeBrun, all signs point him returning to play another season - and maybe beyond that.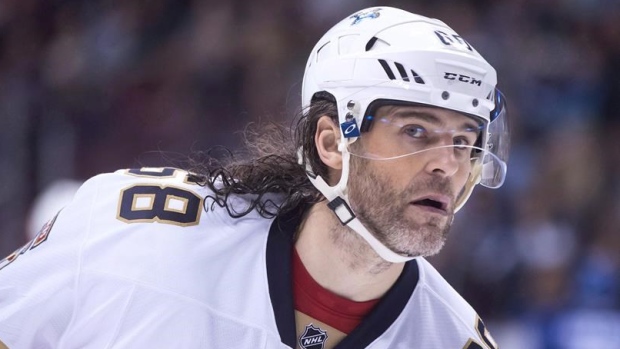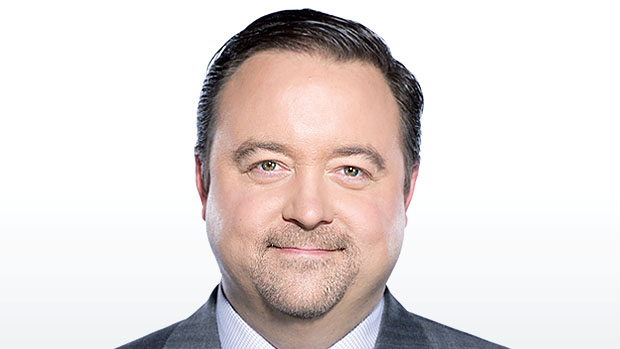 MONTREAL - Jaromir Jagr continues to cheat Father Time, even as the NHL trends toward a younger man's league. Now second all time in points behind Wayne Gretzky, the 45-year-old Czech legend is a pending unrestricted free agent, but all signs point Jagr returning to play another season - and maybe beyond that. I chatted with the Florida Panthers winger last Thursday at the Bell Centre, and once again, one of the game's most interesting personalities didn't disappoint.
Pierre LeBrun: I know you've joked about playing until you're 50, but honestly you look like you can --
Jagr (interrupting): I wasn't joking. I was serious. I'm not joking. If God gives me the health, I will.
LeBrun: So you're at least back for next season?
Jagr: Well, let's finish off the season first. It's not over yet.
LeBrun: There aren't many athletes who can still play at your age. What's been the key for you?
Jagr: It's not a key, but you have to try new things -- don't just do what everyone else does because it doesn't work. They're all retiring when they're 35 [laughs]. You have to do different things than anybody else. You have to practice differently. You have to get lucky and meet the right people who are telling you how the body works.
LeBrun: Your place in the NHL record book speaks for itself (he also ranks fifth all-time in assists and third in goals). Do you ever open the record book and look at the names you rank there with?
Jagr: Well, you can look at it two ways. On the one hand, you can say I would be a lot better if I had done things differently. I had everything I needed to be a great hockey player: God gave me the health, the talent and strength ... I could have done a lot better than I did.
LeBrun: Really?
Jagr: Oh, yeah, had I been smarter in my younger days. But on the other side, it could also have been worse, had I got injured or whatever. I was very lucky with injuries [knocks on wood].
LeBrun: You've played in a lot of different eras. There was a time when players would be draped all over you. The game is very different now, isn't it?
Jagr: Of course, but the world is different. There were no cell phones, either, a long time ago. Can you imagine anybody today walking without a cell phone for five minutes? Everything changes. You have to adjust. The world changes in different directions, and you have to move with it.
Same with hockey. Adjusting to the game is one thing; adjusting to the goalies is a different thing. You have to understand something: The young guys right now, they've grown up with these goalies, so they've learned how to score on their style. I have to learn how to score on different style of goalies. So it's easier for the younger guys to score because they've learned from a young age how to score on them. They're practicing against them, they're playing against those goalies who are in the league right now. Not me. The game is kind of the same: if you have the puck, you control the speed. If you're strong enough, you can control the puck, but the toughest thing is to score goals.
LeBrun: You still smile when you score goals. Do you feel as much pleasure as ever when you get one?
Jagr: Of course you're happy when you score, but you just show it in a different way. At 45, you're not going to jump in the air like when you're 20. But the happiness inside, it's like you've accomplished something, you've worked for something, and you get it done. A goal is the final stage of hard work.
LeBrun: When I started covering the NHL 22 years ago, I'd walk into a dressing room after the game, and players would be eating pizza. I certainly don't see that anymore. Players are so conscious of what they eat now. Do you eat differently?
Jagr: Yes, you change. I never really had a problem with that, though. I eat more fish, more gluten-free things. I'm eating healthier than before -- or I try to. I've never drank in my life, so that's a huge help too.
LeBrun: I know your faith is also very important to you. It's a personal question, but what does that mean in your life?
Jagr: It's the way I see the world; it is the world. It's for everybody here to help you. Not everybody feels like they need it. It gives you everything -- you just have to ask for it. Everything is energy. You don't see it with our eyes, but everything is energy.
LeBrun: Are you as happy a person as you've ever been?
Jagr: Everybody in the world has ups and downs in their lives. It's probably 50-50. It's what they call yin and yang. You have 50 great days and 50 bad days. The only thing you can control is how you look at it. You know you're going to have bad days, but if you look at them in a positive way, it helps.
Same with the great players. They'll have bad games, but they know how to make something positive out of bad days. When Mario had a bad day, he still found a way to score goals. It doesn't have to be pretty. Gretzky found a way. If you want to win the scoring title, you have to find a way, even on those bad days. You have to understand that it's not always going to be the way you want to play. It might be a bad bounce or a rebound goal, so to me it's the same in hockey like it is in life. When things don't go right in your life, just find a way and smile. When you smile, you bring positive energy, and it helps.