Leafs' Nylander nets first career hat trick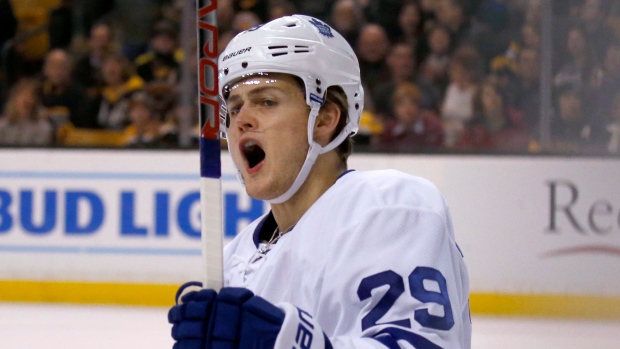 Toronto Maple Leafs rookie William Nylander has scored his first career hat trick against the Boston Bruins on Saturday.
Nylander's third marker was his 13th goal of the season and came at the 10:17 mark of the second period, giving the Maple Leafs a 4-1 lead.
Bruins goaltender Tuukka Rask was pulled in favour of backup Zane McIntyre following the goal.
Maple Leafs held on for a 6-5 victory.