Leafs, Polak agree on one-year, $1.1M deal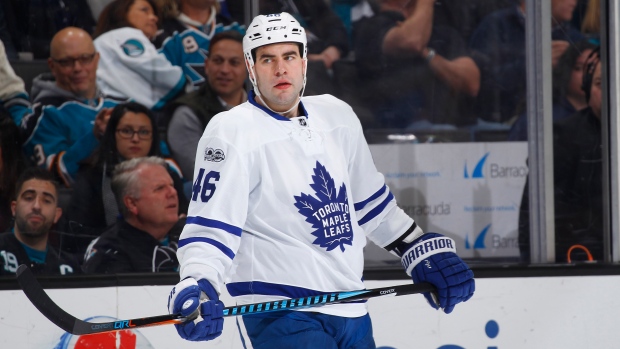 The Toronto Maple Leafs have agreed to terms with defenceman Roman Polak on a one-year deal worth $1.1 million, the team announced on Sunday.
The 31-year-old had four goals and seven assists last season in 75 games for the Leafs and also played in two playoff games.
He was selected 180th overall in the sixth round of the 2004 NHL Draft by the St. Louis Blues.