Leafs' workhorse defenceman Zaitsev back at practice
Toronto blueliner excited to be back with teammates for the first time since breaking his foot blocking a shot against Detroit on Dec. 15, TSN Maple Leafs Reporter Kristen Shilton writes.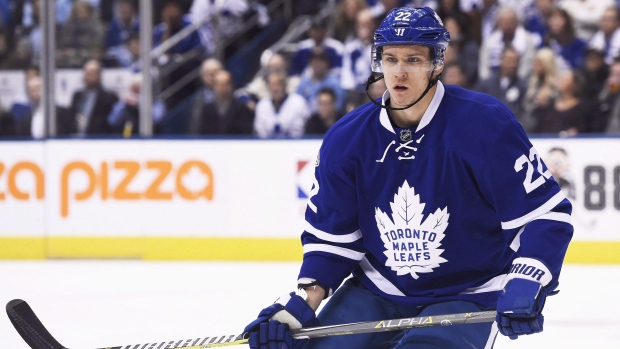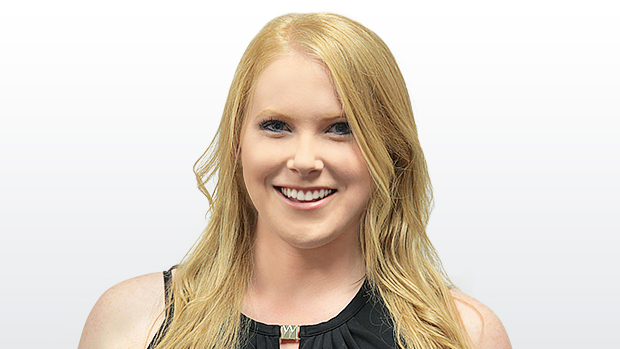 TORONTO – It's been a long six weeks for Nikita Zaitsev.
Returning to practice with the Maple Leafs for the first time since breaking his foot blocking a shot against Detroit on Dec. 15, the usually reserved defenceman was thrilled to be back with his teammates. Not just because it meant his return to the lineup is close, but because the 26-year-old father of two needed a little change of scenery.
"I spent some time at home. I'm pretty tired from my house already," Zaitsev said with a smile. "Felt really good today. My cardio is not that good. I haven't skated with the team a lot, but I did it. And tomorrow is going to be better."
At the time he was hurt, Zaitsev was leading all Leafs in ice time at 22:50 per game and playing the second-most minutes shorthanded per game (3:37) while amassing four goals and six assists.
In his absence thus far, Toronto has produced an 8-5-4 record over an up-and-down month and a half that also included losing top-pairing defenceman Morgan Rielly for the four games leading into the All-Star Break.
So it's no surprise that Zaitsev's presence in the dressing room and on the ice once again was well received.
"We're just not as good [without him], we're not as deep," said coach Mike Babcock. "The mistakes we make on defence, [they happen] because we've got guys in the wrong spots. Some guys are just better in the 5-6 hole than they are in the 3-4 hole. The more people who do it right [like Zaitsev], that becomes the moral fibre of your team. He's a very competitive guy with and without the puck. He's got a good skill set and he brings it on a nightly basis."
Zaitsev said it was difficult to register the injury when it first happened; it wasn't until the next day he realized something was truly wrong and alerted the Leafs' doctors.
Babcock called Zaitsev's status "day-to-day" from the start, but as soon as he was spotted at the Leafs' Next Century Game on Dec. 19 in a walking boot and on crutches, it was clear the injury was more severe than originally revealed.
On Monday Zaitsev claimed not to know anything official about when he might suit up next ("It's not for me to say…I'll try to do it as fast as I can"). But he has been encouraged by his progress over the three days he skated by himself prior to being cleared for team activities.
"[Stickhandling] was really hard. The first two days I was pretty mad," he said. "But now, when you start practising with the team, it's all coming back fast."
Reflecting on how the realities of his exile from hockey slowly set in last month, Zaitsev said he found himself missing everything from the minutiae of game preparation to the camaraderie of road trips.
"It's tough, you almost don't feel like part of the team at times when you're hurt, and kind of excluded from things," said Jake Gardiner, Zaitsev's regular defence partner. "But he's kept pretty positive and made his way back relatively quickly. It's pretty good."
Based on his participation in Monday's practice, plus the fact Rielly skated on his own without practising, it seems Zaitsev may be the first of the two injured blueliners to come off IR.
As it stands ahead of Wednesday's game against the New York Islanders, Toronto has an open roster spot to spare. But when both Rielly and Zaitsev are ready, the Leafs project to send one of Travis Dermott or Andreas Borgman to the AHL's Toronto Marlies to make room.
But that's a conversation for another time. On this day, Zaitsev is just basking in the glow of a first small victory.
"It looks like it's been so long, like it's lasted a year for me," he said. "It's always hard to watch your team playing and it's always hard to be injured. I'm very happy that I'm back."