Maple Leafs' Andersen slams door on Flames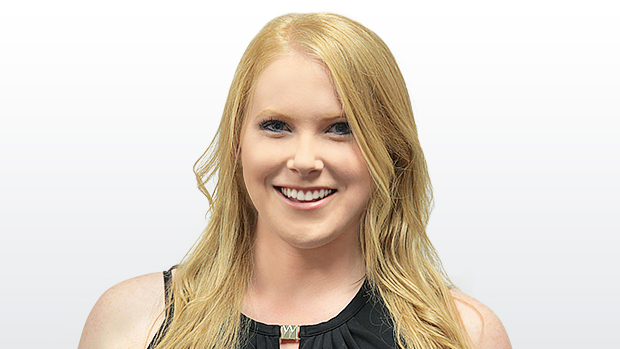 TORONTO – A year ago, the Maple Leafs were a strong offensive team that couldn't buy a win in the shootout. This season, they're still a good offensive team that can also win games in the shootout.
And they can thank their goaltender Frederik Andersen for getting them past regulation.
Facing the Calgary Flames for the second time in eight days on Wednesday at the Air Canada Centre, the Leafs played far from their best game. But it was another fantastic performance from Andersen that allowed them to steal a point in regulation and then another point in the shootout, after William Nylander sealed the deal with a shootout marker in the 2-1 Leafs victory. It was the first shootout goal of Nylander's career, improving his record to 1-4 in attempts.
After finishing at the bottom of the league with their 1-8 shootout record last season, Toronto now ranks third at 2-1 this season.
"It's a huge difference in the points if you win all of them or lose all of them," Andersen said of the shootout turnaround. "So it's nice to get the wins. It was fun [tonight], lots of emotions, lots of pucks [flying] both ways."
There were plenty more pucks coming Andersen's way than Mike Smith's all night long as the Flames were motivated to avenge last Tuesday's 4-1 loss on home ice. Calgary not only grabbed the lead early, but outshot the Leafs 48-29 by game's end. The Flames only had 20 shots total in the teams' first meeting.
Despite having a day off and two practices since returning from their three-game Western Canada swing, Toronto still looked like a tired team to Leafs coach Mike Babcock.
"I thought we'd get going and get traction and take over and I don't think we did that at all," he said. "Now, give them credit, they played good and we had just beat them the other night…It's always way harder [in the second game], I don't care what anybody says. You knew they'd be dialed in and their goalie would be dialed in, but, in the end, our goalie was better."
Wednesday was just the latest in a string of game-saving outings for Andersen, who has been the Leafs' best player since the start of November. The Flames did a good job getting traffic in front of him, but Andersen was tracking the puck as well as he has all season and remained calm even as Calgary repeatedly crashed his net. He made a season-high 47 saves over three periods and overtime.
"I felt good," Andersen said. "I think I just want to take it one game at a time. It's important to flip the page and stay present because you want to keep going and get ready for the next game. A new team is going to come and it's a new challenge."
Toronto may not have offered a lot of goal support to their netminder, but eventually the Leafs did what they do best – capitalize on an opponent's mistakes.
Trailing 1-0 after a first period power play marker from Mark Giordano, it was Giordano who was trying to clear the zone late in the second frame when he chipped the puck right to Morgan Rielly on the halfboards. With Auston Matthews acting as a partial screen in front of Smith, Rielly ripped a one-timer from a tough angle that fooled the goalie.
With Andersen's help, the goal was enough to get the Leafs to overtime. Just like their shootout fortunes have improved in the last year, so too has Toronto learned to win games that aren't what they call "a Picasso."
"I didn't think we had very good legs here today at all," Babcock said. "We were sluggish and I thought they played us a lot harder than they played us in Calgary. But in the end, we found a way to win and it will look good in the standings in the morning. [But] we got to be better than this."
TAKEAWAYS
Pest control
Nazem Kadri and Matthew Tkachuk are known around the league as two of its most effective pests. On Wednesday, Tkachuk outdid Kadri in that department. Over the course of his young career, the sophomore winger has flirted with the line of what's acceptable within the scope of the game and what isn't, and he did that again against the Leafs on Wednesday. In the first period, after a scrum broke out in front of the Calgary bench, Tkachuk was caught on camera spearing Matt Martin in the ribs with his stick while standing on the bench. Martin said after the game he didn't feel the spear, and was only made aware of it by Leafs' PR staff afterwards. Suffice it to say, the veteran wasn't impressed. "That's child's play. I don't really get involved in that," he said. "If you're going to do something like that, you should make it count and try and hurt somebody if you're going to do something stupid." Martin reiterated that he was physically fine and said he'll leave it to the league to decide if Tkachuk deserves any supplementary discipline. Martin wasn't the only Leaf who had trouble with Flames forward. In the second period, Tkachuk took out Andersen in his crease, drawing a hard shove from the netminder who said, "he didn't try to avoid me too much." The Flames declined to make Tkachuk available to media after the game. He finished the game with one shot on goal.
Special issues
The Leafs haven't been winning the overall battle on special teams much lately, and on Wednesday they were the less effective team again. Toronto went 0-for-3 on the power play, with six shots on goal. In their last 10 games, the Leafs have scored just four times on 21 opportunities with the extra man. They entered Wednesday's game with the NHL's 16th-ranked power play since the start of November. Their penalty kill has been more solid over the five games leading up to the Flames' rematch, allowing just one goal against while short-handed in their previous five games. But it was hometown boy Mark Giordano who used an early power play chance to open the scoring for Calgary. A nice screen from Troy Brouwer gave Andersen little chance to make the stop. The Flames finished the night 1-for-1 with the extra man, putting four shots on goal.
Staying the course
When the Leafs topped the Flames last week, Sean Monahan's line with Johnny Gaudreau and Michael Ferland went up against Matthews' line with Zach Hyman and Connor Brown, with solid results for the Leafs' top line. Babcock decided to roll out the Matthews line against Monahan again rather than use his usual checking line centred by Kadri, and the results were more mixed. Matthews' line produced two shots on goal before Nylander was subbed in for Brown at the start of the third period, and they finished at 48.3 per cent possession. After the game, Babcock admitted he might not deploy his lines that way again given the chance. Matthews' unit wasn't as strong in a checking role as Kadri's would have been and they generated zero high danger chances for, while giving up 13.
Next game
The Leafs head back out on the road for a meeting Saturday night with the Pittsburgh Penguins. ​