Maple Leafs ready for final dress rehearsals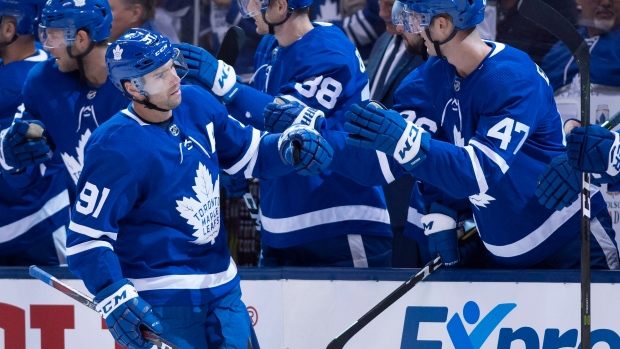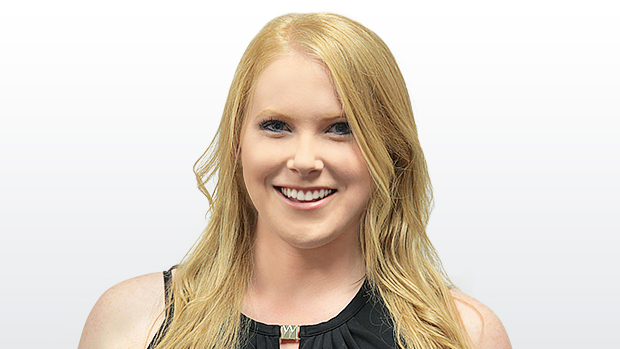 TORONTO – Deep into the dog days of training camp, the Maple Leafs are starting to see light at the end of the tunnel.
With three preseason contests left on the schedule, Toronto is ready to roll out its projected opening-night lineup in two of them, including Wednesday night in Montreal.
Seeing that group finally come together is a beacon for players who have grown weary of long practices and drill sessions, but also a reminder that the real work for the season ahead is just beginning.
"You're itching to get going for sure," said Auston Matthews after practice at MasterCard Centre on Tuesday. "It seems like we were in Niagara Falls [to open camp] a month ago. It's going by slow, but at the same time opening night is only about a week away. You only have two more games probably until the regular season, so it's coming at you quick."
In preparation for the games that matter, head coach Mike Babcock separated Toronto's shoo-ins from the rest of the players remaining in camp to get a look at how the structure of the team is coming together.
At this point, Babcock says his main guys are "not close" to being ready for the actual games, but he's impressed by their continued intensity at practice.
"Just even watching today, the tempo is way different," Babcock said. "It's just a different level. We'll get to see real player play against real players [this week]…You've got lots of work to do and we understand that, so I think these contests that we have coming up will really help us."
"Everyone is excited for the regular season, but from my experience you get to a point where you have to get over a bit of a hump [in] training camp at this time of the year," added John Tavares. "As cliché as it may sound, it's easier when you just focus on what you have ahead of you today and then do the same thing [tomorrow] and hopefully time passes quicker."
Time is quickly running out on William Nylander being in the lineup for the regular-season opener. The restricted free agent has missed all of Leafs' camp as negotiations continue on a contract extension.
TSN Hockey Insider Bob McKenzie reported Monday that nothing is imminent between Nylander's agent and Leafs' general manager Kyle Dubas, so the 22-year-old winger remains in Sweden training on his own.
Babcock makes a habit of keeping in touch with all his young players throughout the summer, but said he hasn't spoken to Nylander in recent months so as not to be seen as influencing the contract process.
He wouldn't admit to preparing for the regular season without Nylander at this point, but Babcock acknowledged that "it is way easier to be ready to go if you're [here]."
For their part, Nylander's teammates remain supportive of him handling his business while taking care of their own each day at the rink.
"What we can do is worry about how we have to prepare for the regular season and hope that Willy gets here as soon as possible," said Tavares. "We have to prepare with what's going on here and the intention has to be there. It's a fine line."
Matthews has played with Nylander on his wing for most of the last two seasons, developing a bond that stretches on and off the ice. With the contract dispute dragging on, Matthews has checked in with Nylander only sporadically to avoid putting any more pressure on the situation.
"He's obviously focused on making sure he's in good shape so when that [contract] gets done he can come here," Matthews said. "He probably knows as much as you [in the media] do. He's letting his agent and management here handle all that. When he signs, he signs, and he'll be ready to come over and get going."
Over the last two weeks, Nylander's absence has forced open the door for bubble players to make their mark in camp, the same way his eventual return will force tough decisions for Babcock on who plays where.
So far Tyler Ennis has cultivated strong chemistry on the Matthews' line with Patrick Marleau, while Josh Leivo is having a solid camp skating with Nazem Kadri and Connor Brown.
The question now is how the burgeoning chemistry in that lineup carries over against NHL-calibre competition.
"These next few games aren't going to be easy for us. We can't take them lightly," said Mitch Marner. "Our energy is up and the adrenaline is kicking in when you know you're so close to regular season. Everyone is really excited to get going here. Our team looks fast and that's obviously a big part of [what we do] here."