Maritime Football Ltd. agree to process for securing Halifax franchise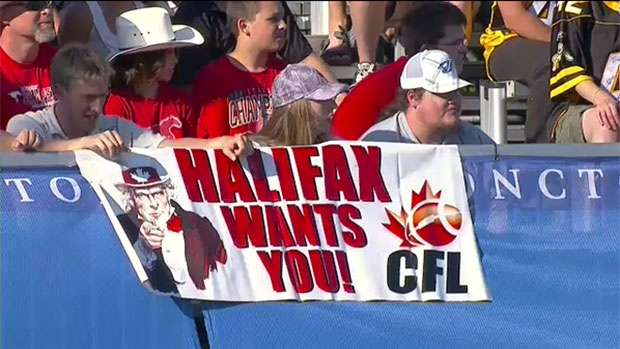 The prospective owners of a CFL franchise in Halifax have recently agreed to a three-step process for securing the league's 10th team, according to TSN Football Insider Dave Naylor.
Details and conditions of the first step in the process have been established, Naylor added.
The prospective owners, Maritime Football Ltd., will be in Halifax Tuesday to meet with city council and are expected to provide details of where they stand in that process.
Maritime Football Ltd. along with CFL commissioner Randy Ambrosie met earlier this month with the city of Moncton to discuss the possibility of playing games at Moncton University while a stadium in Halifax is being built.