Final 2016 Ranking - Matthews goes wire to wire as TSN's top prospect
Auston Matthews - the big centre from Scottsdale, Ariz., who played this season in the Swiss League - went wire to wire as TSN's No. 1 prospect for the NHL Draft and leads a deep crop of prospects for the seven Canadian NHL teams to select in the Top 12.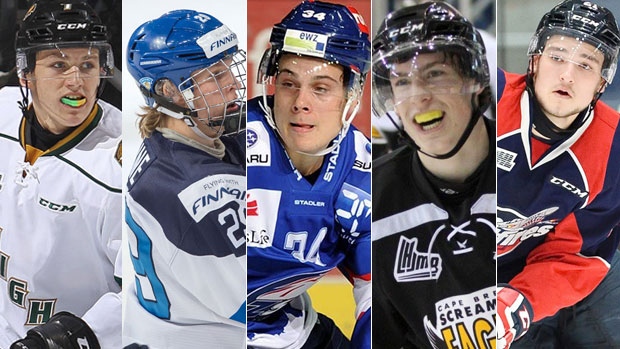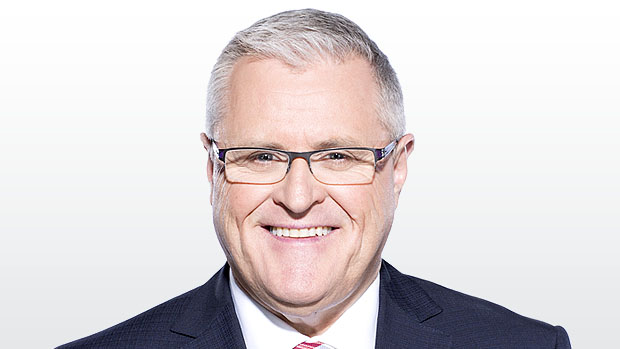 It was billed in September as the Auston Matthews draft.
Ten months later, not much has changed.
The big American centre from Scottsdale, Ariz., who played this season in the Swiss League, went wire to wire as TSN's No. 1 prospect for the 2016 NHL Draft.
Matthews faced a stiff challenge from precocious Finnish goal-scoring winger Patrik Laine, but in TSN's final draft rankings that were unveiled Monday, eight of 10 NHL scouts surveyed by TSN had Matthews at No. 1. Laine, who is No. 2 on TSN's top 80 final rankings for the 2016 draft, received the other two top-spot votes.
Laine was especially incredible in April and May. He was named Finnish League playoff MVP and followed it up by being named tournament MVP at the senior men's IIHF World Championship. Laine may have given many scouts something to think about, but a strong performance by Matthews at the World Championship, not to mention a tremendous season in Switzerland and perhaps a little positional bias, allowed the American to firmly remain the consensus No. 1.
"Franchise No. 1 centres with that much size, speed and skill don't come along that often," one NHL scout said. "Laine is going to be a great NHL goal scorer, but so is Matthews and he'll impact the game on so many levels playing centre."
Laine was described by multiple scouts as the "best goal-scoring winger prospect to come along since Alexander Ovechkin in 2004." Laine was ranked no lower than No. 3 (by one of the 10 scouts) and was a clear No. 2 on TSN's final list.
Another Finn, big hard-shooting, strong-skating winger Jesse Puljujarvi, completed TSN's Big Three of this draft by securing nine of 10 third-place votes. That trio is a cut above the rest of this draft class. Not one prospect other than Matthews, Laine and Puljujarvi was ranked in the top three in our survey.
"They all have size, strength, speed and skill in a combination that is greater than any of the other players in the draft," a scout said. "'They clearly separated themselves."
It was quite a year for Finland on the international scene.
Laine and Puljujarvi led the Finns to a gold medal at the 2016 World Junior Championship; Puljujarvi led Finland to the 2016 Under-18 World Championship in Grand Forks, N.D., in April; and Laine led the Finnish men's team to a silver medal at the men's IIHF World Championship, losing to Canada in the gold-medal game.
Perhaps it's only fitting that the Year of the Finn extends to the draft — Finnish defenceman Olli Juolevi of the London Knights sits at No. 6 on the TSN list, giving Finland three of the top six ranked players this year.
Americans are also likely to be well represented in this year's draft. In addition to Matthews at No. 1, London Knight winger Matthew Tkachuk, who like Matthews was born in Arizona though he played his minor hockey in St. Louis, is No. 4 on the TSN list. Joining Tkachuk in TSN's top 10 are two more products of the St. Louis minor hockey system — diminutive 5-foot-10 centre Clayton Keller of the U.S. National development team program is No. 8, while towering 6-foot-6 centre Logan Brown of the Windsor Spitfires is No. 10.
A Canadian, a Swede and a Russian round out TSN's top 10 — Pierre-Luc Dubois, who played both wing and centre for the Cape Breton Screaming Eagles, is the top-ranked Canadian at No. 5; Alex Nylander, the Mississauga Steelheads elite skilled winger and younger brother of Toronto Maple Leaf prospect William Nylander, is No. 7; and smooth-skating Windsor Spitfire offensive defenceman Mikhail Sergachev is the top Russian prospect, at No. 9.
Dubois is the only Canadian ranked in our top 10, but all-around centre Tyson Jost of the Penticton Vees at No. 11, offensive defenceman Jake Bean of the Calgary Hitmen at No. 12, shutdown defenceman Jakob Chychrun (American-born and -trained but with dual citizenship and who opted to play for Canada) of the Sarnia Sting at No. 13, and Mississauga Steelhead hard-driving two-way centre Michael McLeod at No. 15 are all threats to crack the top 10 and upgrade Canadian content.
American puck-moving and power-play defenceman Charlie McAvoy of Boston University rounds out TSN's top 15.
It's an intriguing draft from the perspective of how subjective it is beyond the Big Three of Matthews, Laine and Puljujarvi. It's a draft that seems to have "layers" or "clumps" of prospects to pick from.
For example, the first layer beyond the Big Three is a four-man grouping that includes three different types of wingers — Tkachuk, who is strong from the top of the circles down; Dubois, who has a strong 200-foot game; and Nylander, whose skill and hockey sense are considered elite — and the one defenceman Juolevi, who's viewed as the best all-around blueliner in the draft.
The next clump, if you will, runs from around Nos. 8 to 15 and is heavy with centres and defencemen. The centres: Keller is small but has elite skill and playmaking ability; Brown is huge but moves well for a big man and put up points in a very strong second half of the season; McLeod is an elite skater and has a relentless work ethic. The defencemen: Sergachev has size and elite-level speed and skill; Bean is perhaps the most gifted offensive blueliner; Chychrun is a man amongst boys in term of his physical tools and skating ability but a bit of a wild card due to some erratic play in his draft year; and McAvoy is a good puck mover who can also run a power play.
Outside of Juolevi, who had nine of 10 votes as a top-10 prospect, consensus wasn't easy to come by on the defencemen. Five of 10 scouts viewed Sergachev as a top-10 prospect; four of 10 had Bean in their top 10; three of 10 had Chychrun in their top 10; two of 10 had McAvoy in the top 10.
What is clear, however, is there is a consensus top 20. The next "layer" of prospects is Nos. 16 through 20, featuring Penticton Vees' two-way threat from the blueline, Dante Fabbro, at No. 16; Val d'Or Foreurs physical specimen and speedster winger Julien Gauthier at No. 17; pure shooting winger Kieffer Bellows, the son of former NHLer Brian Bellows and linemate of Clayton Keller with the U.S. U-18 program, at No. 18; raw power winger and mercurial talent Max Jones of the London Knights at No. 19; and University of Wisconsin high-energy, two-way forward threat Luke Kunin at No. 20.
Fabbro warrants being put in the same grouping as the six defencemen ahead of him, giving teams a seven-pack of blueliners to choose from in the top 20.
Those 20 prospects, at least in terms of determining consensus, came out a notch ahead of the rest of the 2016 draft class. Again, that isn't to say big Minnesota high school forward Riley Tufte at No. 21 or towering 6-foot-9 Windsor defenceman Logan Stanley at No. 22 or strong two-way Russian centre German Rubtsov at No. 23, for example, couldn't crack the top 20. It's just that there's a much broader base of support for those players ranked in TSN's top 20.
Even though there are four "layers" within that top 20, there could be some prospects moving up or down a layer. There seems to a relatively high degree of subjectivity this season, which could lead to some teams picking in the top 20 to eschew the "best player available" mentality for filling a positional need.
It would also be fair to say that perhaps from Nos. 20, certainly 25 anyway, through to almost 50, there's a high degree of interchangeability. That's especially true of prospects ranked from 25 to 35.
American U-18 team defenceman Ryan Lindgren, for example, is ranked No. 46 on TSN's list but did have three scouts rate him as a late first-round prospect. Every other scout surveyed had him outside of the second round. Lindgren is just one of a number of difficult reads.
No netminders were ranked in the Top 30 this year. Swede Filip Gustavsson, at No. 44, was the top-ranked goalie, followed closely by London Knight Tyler Parsons, at No. 48. It's not considered a particularly strong year for goalies but for any team that needs to stock up, the goalies could start flying off the shelves at any point in the second round.
Finally, a word about the process used to determine the TSN rankings.
Unlike many of the fine scouting services out there, which attempt to evaluate which prospects will turn out to be the best players in the NHL over the next five years, TSN's rankings are more a narrow prediction or forecast of when on draft day a prospect is most likely to be chosen.
TSN's top 80 is determined on the basis of a survey of 10 NHL scouts to get a consensus ranking. From our end, it's a highly objective exercise in numerically plotting the highly subjective views of the NHL scouts surveyed.
If you're looking for a more subjective and personal scouting report aimed at discerning which players will turn out to be the best professionals, you should check the work of TSN Director of Scouting Craig Button. His final Craig's List rankings can be found here.
The Final Ranking
| RK | PLAYER | TEAM | POS | HT | WT | GP | G | P |
| --- | --- | --- | --- | --- | --- | --- | --- | --- |
| 1 | Auston Matthews | Zurich (Suisse A) | C | 6'2 1/4 | 216 | 36 | 24 | 46 |
| 2 | Patrik Laine | Tappara (SM-Liiga) | RW | 6'3 3/4 | 201 | 46 | 17 | 33 |
| 3 | Jesse Puljujärvi | Karpat (SM-Liiga) | RW | 6'3 1/2 | 208 | 50 | 13 | 28 |
| 4 | Matthew Tkachuk | London (OHL) | LW | 6'1 1/2 | 202 | 57 | 30 | 107 |
| 5 | Pierre-Luc Dubois | C. Breton (QMJHL) | LW | 6'2 1/4 | 201 | 62 | 42 | 99 |
| 6 | Olli Juolevi | London (OHL) | D | 6'2 | 188 | 57 | 9 | 42 |
| 7 | Alexander Nylander | Mississuaga (OHL) | LW/RW | 6'0 1/2 | 178 | 57 | 28 | 85 |
| 8 | Clayton Keller | USA NTDP (USHL) | C | 5'10 | 164 | 62 | 37 | 107 |
| 9 | Mikhail Sergachev | Windsor (OHL) | D | 6'2 1/4 | 221 | 67 | 17 | 57 |
| 10 | Logan Brown | Windsor (OHL) | C | 6'6 1/4 | 220 | 59 | 21 | 74 |
| 11 | Tyson Jost | Penticton (BCHL) | C | 5'11 | 190 | 48 | 42 | 104 |
| 12 | Jake Bean | Calgary (WHL) | D | 6'0 3/4 | 173 | 68 | 24 | 64 |
| 13 | Jakob Chychrun | Sarnia (OHL) | D | 6'2 | 200 | 62 | 11 | 49 |
| 14 | Charlie McAvoy | Boston U (NCAA) | D | 6'0 1/4 | 199 | 37 | 3 | 25 |
| 15 | Michael McLeod | Mississuaga (OHL) | C | 6'2 | 185 | 57 | 21 | 61 |
| 16 | Dante Fabbro | Penticton (BCHL) | D | 6'0 1/2 | 192 | 45 | 14 | 67 |
| 17 | Julien Gauthier | Val d'Or (QMJHL) | RW | 6'3 1/4 | 231 | 54 | 41 | 57 |
| 18 | Kieffer Bellows | USA NTDP (USHL) | LW | 6'0 | 197 | 62 | 50 | 81 |
| 19 | Max Jones | London (OHL) | LW | 6'2 1/2 | 206 | 63 | 28 | 52 |
| 20 | Luke Kunin | Wisconsin (NCAA) | C/RW | 5'11 1/2 | 193 | 34 | 19 | 32 |
| 21 | Riley Tufte | Blaine (USHSW) | LW | 6'5 | 211 | 25 | 47 | 78 |
| 22 | Logan Stanley | Windsor (OHL) | D | 6'7 | 224 | 65 | 5 | 17 |
| 23 | German Rubtsov | Russia U-18 (MHL) | C | 6'0 1/2 | 178 | 28 | 12 | 26 |
| 24 | Brett Howden | Moose Jaw (WHL) | C | 6'2 | 193 | 68 | 24 | 64 |
| 25 | Dennis Cholowski | Chilliwack (BCHL) | D | 6'1 | 177 | 50 | 12 | 40 |
| 26 | Libor Hájek | Saskatoon (WHL) | D | 6'1 1/2 | 205 | 69 | 3 | 26 |
| 27 | Tage Thompson | Connecticut (NCAA) | C | 6'5 1/2 | 195 | 36 | 14 | 32 |
| 28 | Lucas Johansen | Kelowna (WHL) | D | 6'1 3/4 | 175 | 69 | 10 | 49 |
| 29 | Boris Katchouk | S.S. Marie (OHL) | LW | 6'1 1/4 | 190 | 63 | 24 | 51 |
| 30 | Kale Clague | Brandon (WHL) | D | 5'11 3/4 | 184 | 71 | 6 | 43 |
| 31 | Rasmus Asplund | Farjestad (SHL) | C | 5'10 1/2 | 176 | 46 | 4 | 12 |
| 32 | Pascal Laberge | Victoriaville (QMJHL) | C/RW | 6'1 | 174 | 56 | 23 | 68 |
| 33 | Alex DeBrincat | Erie (OHL) | C/RW | 5'7 | 165 | 60 | 51 | 101 |
| 34 | Jordan Kyrou | Sarnia (OHL) | C/RW | 6'0 | 169 | 65 | 17 | 51 |
| 35 | Henrik Borgström | HIFK (SM-Liiga Jr) | C | 6'3 | 176 | 40 | 29 | 55 |
| 36 | Nathan Bastian | Mississauga (OHL) | RW | 6'3 1/4 | 206 | 64 | 19 | 59 |
| 37 | Dillon Dube | Kelowna (WHL) | LW | 5'10 1/2 | 183 | 65 | 26 | 66 |
| 38 | Markus Niemeläinen | Saginaw (OHL) | D | 6'4 1/4 | 198 | 65 | 1 | 27 |
| 39 | Tyler Benson | Vancouver (WHL) | LW | 5'11 1/2 | 197 | 30 | 9 | 28 |
| 40 | Carl Grundström | Modo (SHL) | RW | 5'11 1/2 | 195 | 49 | 7 | 16 |
| 41 | Sam Steel | Regina (WHL) | C | 5'11 | 178 | 72 | 23 | 70 |
| 42 | Taylor Raddysh | Erie (OHL) | RW | 6'1 3/4 | 203 | 67 | 24 | 73 |
| 43 | Janne Kuokkanen | Kärpät (FIN-Jr) | LW | 6'1 | 175 | 47 | 22 | 53 |
| 44 | Filip Gustavsson | Luleå (SWE-J20) | G | 6'1 1/2 | 190 | 20 | 3.22 | .893 |
| 45 | Samuel Girard | Shawinigan (QMJHL) | D | 5'9 1/4 | 162 | 67 | 10 | 74 |
| 46 | Ryan Lindgren | USA NTDP (USHL) | D | 5'11 3/4 | 203 | 61 | 6 | 25 |
| 47 | Will Bitten | Flint (OHL) | C/RW | 5'10 | 167 | 67 | 30 | 65 |
| 48 | Tyler Parsons | London (OHL) | G | 6'1 | 185 | 49 | 2.33 | .921 |
| 49 | Filip Hronek | Hradec (CZE) | D | 6'0 | 163 | 40 | 0 | 4 |
| 50 | Cliff Pu | London (OHL) | C/RW | 6'2 | 193 | 63 | 12 | 31 |
| 51 | Vitali Abramov | Gatineau (QMJHL) | LW/RW | 5'9 | 175 | 63 | 38 | 93 |
| 52 | Wade Allison | Tri-City (USHL) | RW | 6'1 1/2 | 205 | 56 | 25 | 47 |
| 53 | Adam Mascherin | Kitchener (OHL) | LW | 5'9 1/2 | 193 | 65 | 35 | 81 |
| 54 | Trent Frederic | USA NTDP (USHL) | C | 6'1 3/4 | 204 | 61 | 20 | 40 |
| 55 | Adam Fox | USA NTDP (USHL) | D | 5'10 3/4 | 185 | 64 | 9 | 59 |
| 56 | Joey Anderson | USA NTDP (USHL) | RW | 5'11 1/4 | 192 | 64 | 27 | 57 |
| 57 | Carter Hart | Everett (WHL) | G | 6'1 | 180 | 63 | 2.14 | .918 |
| 58 | Sean Day | Mississauga (OHL) | D | 6'2 | 228 | 57 | 6 | 22 |
| 59 | Cameron Morrison | Youngstown (USHL) | LW | 6'2 1/2 | 209 | 60 | 34 | 66 |
| 60 | Luke Green | Saint John (QMJHL) | D | 6'0 1/4 | 186 | 61 | 10 | 35 |
| 61 | Josh Anderson | Prince George (WHL) | D | 6'2 1/4 | 228 | 39 | 1 | 6 |
| 62 | Jonathan Dahlén | Timrå IK (SWE-AIs) | C | 5'10 3/4 | 183 | 51 | 15 | 29 |
| 63 | Matt Filipe | C. Rapids (USHL) | C/LW | 6'1 1/4 | 198 | 56 | 19 | 36 |
| 64 | Evan Fitzpatrick | Sherbrooke (QMJHL) | G | 6'2 1/4 | 203 | 54 | 3.42 | .896 |
| 65 | Yegor Korshkov | Yaroslavl (KHL) | RW | 6'3 1/2 | 178 | 41 | 6 | 12 |
| 66 | Jack Kopacka | S.S. Marie (OHL) | LW | 6'1 3/4 | 191 | 67 | 20 | 43 |
| 67 | Chad Krys | USA NTDP (USHL) | D | 5'11 | 185 | 53 | 3 | 29 |
| 68 | Artur Kayumov | Russia U-18 (MHL) | LW | 5'11 | 171 | 39 | 12 | 31 |
| 69 | Joshua Mahura | Red Deer (WHL) | D | 6'0 | 184 | 2 | 1 | 1 |
| 70 | Givani Smith | Guelph (OHL) | RW | 6'1 3/4 | 205 | 65 | 23 | 42 |
| 71 | Connor Hall | Kitchener (OHL) | D | 6'2 | 192 | 39 | 2 | 9 |
| 72 | Cam Dineen | North Bay (OHL) | D | 5'11 | 185 | 68 | 13 | 59 |
| 73 | Tim Gettinger | S.S. Marie (OHL) | LW | 6'5 3/4 | 202 | 60 | 17 | 39 |
| 74 | William Lockwood | USA NTDP (USHL) | RW | 5'11 3/4 | 171 | 59 | 13 | 33 |
| 75 | Victor Mete | London (OHL) | D | 5'9 1/2 | 174 | 68 | 8 | 38 |
| 76 | Andrew Peeke | Green Bay (USHL) | D | 6'2 1/2 | 196 | 56 | 4 | 30 |
| 77 | Noah Gregor | Moose Jaw (WHL) | C | 5'11 1/4 | 175 | 72 | 28 | 73 |
| 78 | Jacob Cederholm | HV 71 (SHL) | D | 6'3 | 195 | 35 | 1 | 5 |
| 79 | Kasper Bjorkqvist | Espoo (SM-Liiga Jr) | LW | 6'1 | 198 | 45 | 28 | 66 |
| 80 | Mikhail Maltsev | Russia U-18 (MHL) | LW | 6'3 | 198 | 29 | 11 | 23 |