Matthews reports experiencing "normal concussion symptoms"
Leafs leading scorer Auston Matthews, who has missed six straight games, was put through concussion protocol without revealing a concussion, but he continued to show symptoms. TSN's Kristen Shilton writes on the Toronto Maple Leafs, who held a 10 a.m. practice at the MasterCard Centre Friday.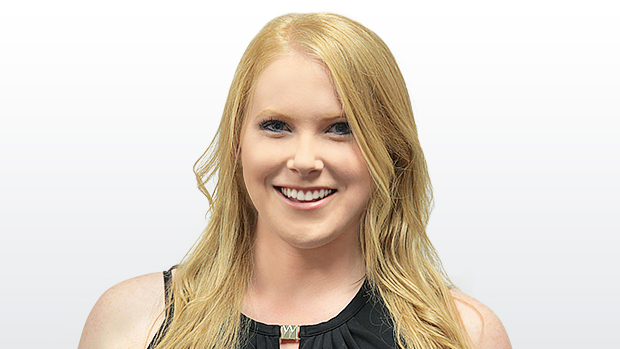 TSN's Kristen Shilton writes on the Toronto Maple Leafs, who held a 10 a.m. practice at the MasterCard Centre Friday.
Nearly two weeks after he suffered an upper-body injury colliding with Morgan Rielly on Dec. 9 in Pittsburgh, Auston Matthews returned as a full participant at Maple Leafs practice.
The 20-year-old had been able to skate on his own nearly every day of the week leading up to Friday's practice, and he didn't look restricted at all during the 40-minute workout.
Afterwards, Matthews was surprisingly candid about what he'd been dealing with since that game against the Penguins.
"Just normal concussion symptoms I guess, don't need to go any farther than that," Matthews said. "I think just later on after the Pittsburgh [game], just colliding with Morgan, later on that night and into the next day I wasn't feeling very well, went through all the return to play [tests] and all the protocols and everything and obviously they take it pretty seriously. They deemed me obviously out, so I went through all that stuff and I feel great now."
Matthews ran into Rielly just before Sidney Crosby scored late in the third period, and immediately put his hands on his helmet. He looked distressed on the bench but took two more shifts in the final 90 seconds of the game and head coach Mike Babcock said later than Matthews deemed himself to be fine and ready to return.
When asked last Tuesday whether Matthews had gone through concussion protocol immediately after the collision, Babcock had feigned ignorance and said, "I didn't know he had a concussion." TSN's Darren Dreger has reported that Matthews was put through the protocol without revealing a concussion, but he continued to show symptoms.
Regardless of how the injury played out, Matthews is eager to put this second extended absence of the season behind him.
"It's very frustrating; you never like missing games and two back-to-back injuries like that where you miss time, it sucks," he said, referencing a lower-body injury that sidelined him for four games in November. "Obviously the main thing is to be healthy and that's my main concern and obviously the training staff and everybody else's. I feel good, it feels good to get back on the ice."
Despite sitting out the Leafs' last six games, Matthews remains the team's leading scorer with 26 points. Babcock didn't answer any questions about Matthews on Friday ("You guys talked to Auston, so we're done with that; what else?") but the centre was hopeful he'll be able to get back in the Leafs' lineup on Saturday against the New York Rangers. If he can't, Matthews will have to wait until after the Christmas break to play again – Toronto will have three days off followed by a practice day in Arizona before facing Matthews' hometown Coyotes on Dec. 28.
"I think it's just talking with the training staff, no decision is going to be made until tomorrow (Saturday) but I'm definitely feeling a lot better," he said. "I feel good out there on the ice, obviously just trying to get my legs back (and) everything. It's fun being out there with more people than just myself."
Third line heating up, searching for consistency
A quick look at the scoresheet from the Leafs' last two contests will show a decided surge for the team's third line of Tyler Bozak, James van Riemsdyk and Mitch Marner.
The trio has combined for four goals and five assists in the Leafs' last 60 minutes of hockey, and been far and away their most dominant line. It was an especially strong set of back-to-back contests for Marner, who produced goals in consecutive games for the first time all season.
"Obviously Mitch is feeling good. I thought Bozak's was our best line [in Columbus] by a mile, actually might have been our only line, which is good," said Babcock. "We haven't said that a whole bunch this year. Now we want everybody on deck but if we can get those guys going and playing like they can, that's important."
That third line found more consistency a season ago, whereas this year both Bozak and Marner have struggled at times to be as effective. Bozak's goal on Tuesday was just his third in 19 games and he tallied at least a point in consecutive games this week for the first time since a three-game point streak to open the season.
"Our last two games, that's a start for us," said Marner. "It's another hard opponent here against New York tomorrow, and then it's the break, but when we come back we have to get right back on track. I think just in general our line has our confidence back, we're playing the way we were last year and I think we're getting back to that now."
While there have been a few lengthy lulls for two thirds of the line, van Riemsdyk has been able to get along without many droughts. His 25 points on the season is one behind Matthews for the team lead and paces all skaters with seven power play goals.
"He's a big man that stands in front, he's always creating something there no matter what shot is taken," said Marner. "And he's the one getting it back when that shot is taken as well, so it's nice having that aspect. He's been hungry on that puck and that's another nice thing to have on your line."
As for the sophomore himself, Marner has deflected much of the praise for his recent run of scoring to his teammates, but on Friday attributed his success to getting back to basics and focusing on what's always made him impactful in the past. In fact, it's a concept that's benefiting the entire group.
"Just moving my feet. When I get the puck I'm not standing still," he said. "I think that's what I've always done my whole life, I'm just moving my feet when I get [the puck], and I think I'm getting back to that now. I think our whole line is moving our feet; we're getting down low and finding open areas for each other."
"Who knows why it doesn't go and who knows why you get in your own way, I don't know," added Babcock. "You're not relaxed, you're overthinking, whatever. It hasn't gone as good for them, but they're good players and we want them to be a huge part of things, we think it's important that they are, and feeling good about themselves, so good for us."
Leafs look to keep confidence high
Early on this season, the Atlantic Division looked like one of the weakest in hockey, with the Leafs all but guaranteed to take second place behind the Tampa Bay Lightning.
But like many predictions, that one is proving premature. As of Friday afternoon, Toronto has just two points on a Boston Bruins team that holds three games in hand.
It's enough to make the Leafs peer over their shoulder – just a little – as the Christmas break looms.
"We have to be ready to play against New York, we have to start fast," said Marner. "We have to keep our confidence going into the break and make sure we also don't think too far into that break. We just have to make sure we're ready to play this team, and we have to realize how hard this is going to be."
The Leafs have spent all but three games in December on the road, and they'll come out of the break on a three-game road trip. While being away from Air Canada Centre had treated them well to start the season, the Leafs have lost their last four on the road, and managed two goals or less in each of those games.
At practice on Friday, the Leafs did extra work below the goal line and on deflections in front of the net to try to get in good habits that will provide an offensive boost. But after losing four of their last five, that's only one piece of the puzzle Toronto is facing in getting back on track.
"We do [that goal work] every day, we do a lot of it, but I just think we have to play harder as a group," said Babcock. "I watched New Jersey and the Rangers play last night, and that's at a different level than what we're playing at right now. You go through ebbs and flows in the season, you have to find your way back to a level that you can all be competitive together. You have to have 20 guys on deck, you can't have half the guys so we have to do a better job. We have one game before guys get to enjoy their families for a few days and then we finish this segment on the road, so we have four more here on the road and we have to find a way to be better."
Early arrival in New York
The Leafs' December schedule has afforded them much time to spend with friends and family in the lead-up to the holiday season, so Babcock decided to start practice an hour earlier than usual Friday so the team could arrive in New York with time to spare for Christmas traditions they've been missing out on.
He also hopes it incentivizes the Leafs to enter their holiday on a high note.
"We can get in there and not hit traffic, but also you can look around the city tonight," Babcock said. "I think part of playing in the league is enjoying the places you go to and then getting some sleep. It should be a fun night as far as just seeing the atmosphere, there will be so many people there it won't even be funny, so that'll be good for the guys and then we got a huge game tomorrow. You want to leave [for the break] on a good note for sure, so that's an important game."
Leafs lines at practice:
Forwards
Hyman-Matthews-Nylander
Marleau-Kadri-Komarov
van Riemsdyk-Bozak-Marner
Martin-Moore-Brown
Defence
Rielly-Hainsey
Gardiner-Carrick
Borgman-Polak
Goaltenders
Andersen
McElhinney