Mayor of Hartford extends invitation to Islanders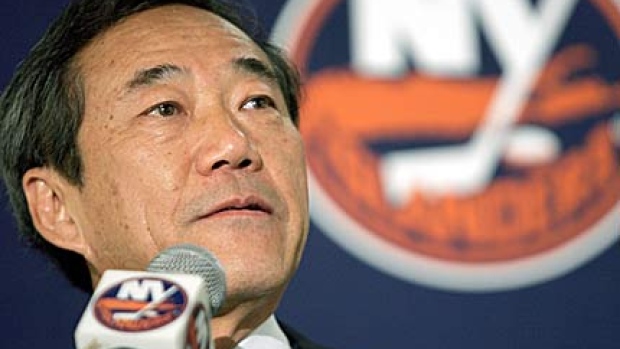 If the New York Islanders and Brooklyn's Barclays Center can't work things out, there's a former NHL city looking to help in the short term.
The mayor of Hartford and the governor of the state of Connecticut sent a letter to Islanders owners John Ledecky, Scott Malkin and Charles Wang on Friday, offering the former Civic Center for interim use for after the 2017-18 season.
"Recognizing that many issues will complicate your decision making, we would nonetheless like to offer Hartford's XL Center as an option for your interim use," wrote mayor Luke Bronin and governor Daniel Malloy.
Islanders owners responded to the invitation later Friday, saying they are focused on playing the season at Barclays Center.
"The public letter that the Connecticut Governor's office released earlier today was the first we had heard of the news. We are thrilled to be playing this season in front of our passionate New York Islanders fan base at Barclays Center, with the goal of making the playoffs. We look forward to another great year of New York Islanders hockey at Barclays Center next season."
The Islanders have played at Barclays Center over the last two seasons after moving from Nassau Coliseum. Bloomberg reported this week that the arena has concluded it's no longer worth it to host the NHL team after next season.
Average attendance in Brooklyn is just under 13,000 - the third-worst in the NHL. Also, fans have complained about poor sight lines while players have added that the ice is not up to standard.
Nassau County Executive Ed Mangano told ESPN.com this week that there's potential for the team to return to Nassau Coliseum in the future. "I have met with both Barclays and the Islanders and strongly believe there is a path for the Islanders to return to the New Nassau Veterans Memorial Coliseum where the best sight lines in NHL remain, improved attractive facilities for fans and athletes and room to add seats to accommodate the Islanders," he told ESPN hockey writer Joe McDonald.
"While the decision remains with the Islanders we believe Long Island fans will make the Islanders successful in the New Coliseum."
Hartford was home to the WHA and NHL's Whalers from 1972 to 1997, when the team relocated to North Carolina and became the Hurricanes.